Will McGlincy, Staff Writer

January 29, 2020
A letter to the Mamba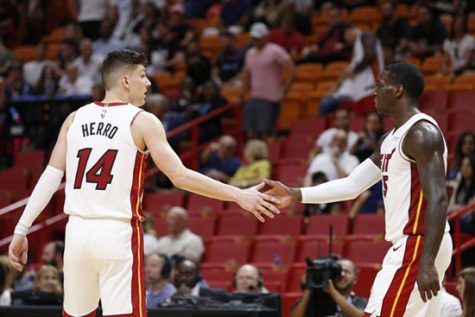 Will McGlincy, Staff Writer

January 13, 2020
The Miami Heat have taken the NBA by storm. With their combination of veterans and young talent, they have propelled themselves to the top of the league. See how the Miami Heat have become of the NBA's biggest surprise.
Collin McCarthy, Staff Writer

January 10, 2020
Saint Xavier senior Nicholas Mosley led the Tigers (12-2) to their first win over Trinity (6-7) in 3 years with a career-high 39 points Sunday night at Bellarmine University.