Tiger Basketball: Farming Not Hunting
October 11, 2022
The Tigers are looking to grow their talent from the ground up. The twitter hashtag created by varsity assistant coach Bryan Just for Tiger Basketball of #FarmingNotHunting is the entirely new mindset that the Tigers have going into the 2022-2023 season. 
Coach Klein and the rest of his staff believe in their process of player development and are doubling down this offseason to maximize our players' potential. They are instilling the values of hard work, leadership, and off-the-court life skills that will translate in all areas of their lives.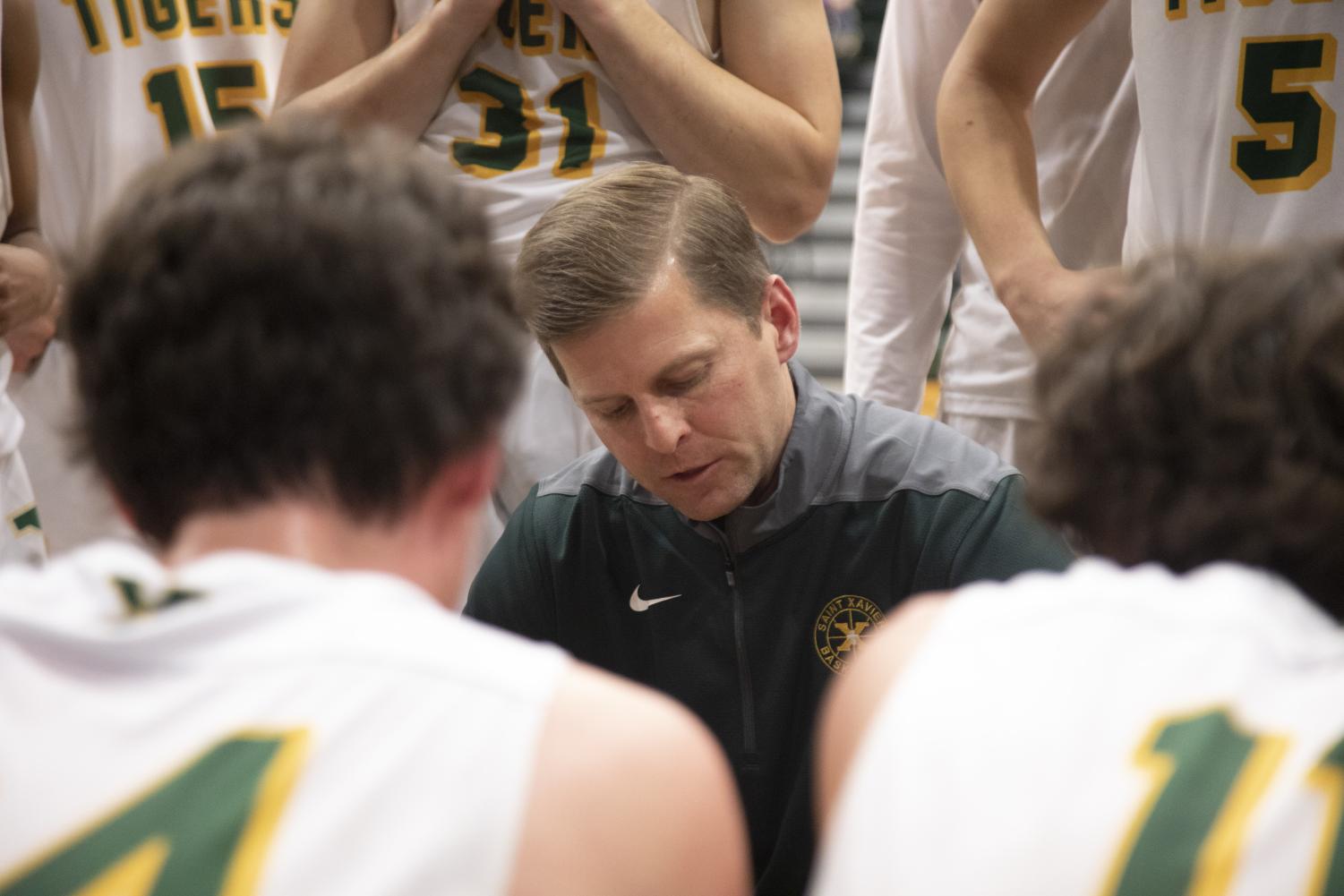 "We have four-year players that develop and grow each year.  We work to build them on and off the court," Coach Just said. "Our young guys have upperclassmen that they can learn from.  Our upperclassmen get the opportunity to learn how to be a leader. Between the lines, in the classroom, and on the weekends."
Last year ended with heartbreak, having two of the final shots rim out resulting in a loss by three to Ballard in regional semifinals. The Tigers are looking to run it back better than ever this year, and to help this the coaches have introduced a new program called FitUp created by Coach Hicks. They believe this will help them to take the next step and punch their ticket to Rupp Arena for a shot at the state championship. 
"
FitUp has really added to the everyday-work culture the coaches have instilled in us. It teaches us to be locked in and do whatever they tell us to do even if it's hard on our bodies."
— Nelson Williams
"This offseason with FitUp has been more of a grind than in years past. We are focused more on our bodies and health," senior Nelson Williams said. "We've really increased everyone's endurance, speed, and agility with the numerous different drills we are put through." 
FitUp is the main component of the #FarmingNotHunting ideology. It is what the basketball team will rely on during this season and for future seasons to come. 
"We work on things like balance and flexibility that we don't formally focus on," senior Ja'Vin Jones said. "Coach Hicks and his FitUp program has started a positive change for X's program that should continue to go on for the next generation of basketball players."