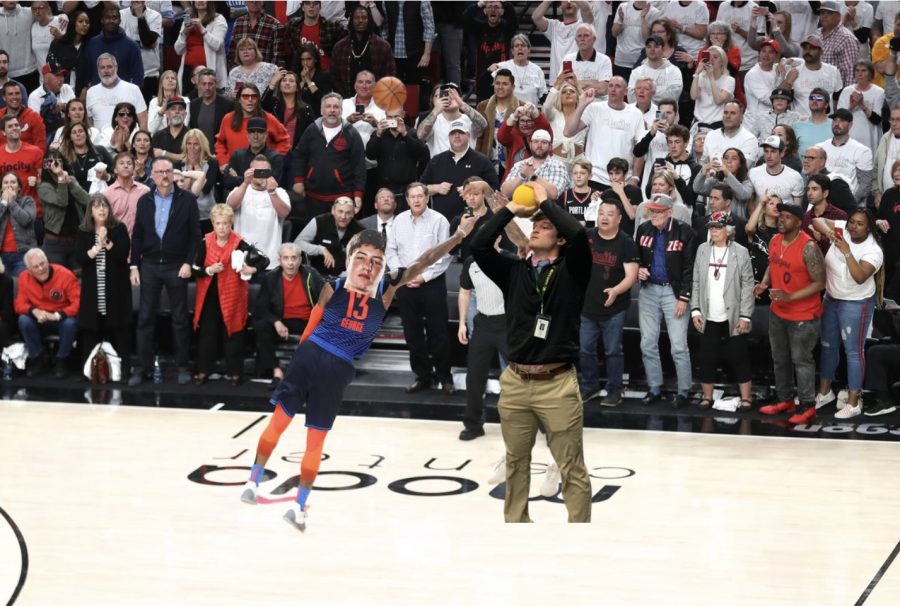 Intramural Player of the Week
February 14, 2023
With the tournament all wrapped up, our last intramural player of the week Austin Uhrhan. Uhrhan didn't necessarily fill up the stat sheet, but it didn't matter as he sunk a game-winning corner three to bring the championship home for the Red Team. 
Austin dedicated his performance to star Blue Team players Henry Murr and Collin Vermost. This game was personal for Uhrhan as Vermost was a former teammate of his at Saint Albert.
Uhrhan doesn't do anything crazy before games. When asked about his pregame routines, he said, "I wake up and go to the game." He truly has a way with words.
Uhrhan credits uncle Jack Carlon for helping him stay cool and collected in the high pressure situation.
The stats were not recorded, but it is speculated that Austin was about 0/9 before his infamous shot.
Uhrhan claims, "I played so bad all game that I didn't think it was going in and was shocked it went in."
Uhrhan has cemented himself in basketball history after completing the grand slam this weekend. After winning the intermediate championship last year, all he needed was an intramural championship to bring it home.
He was very proud, saying, "I won an intermediate championship last year, so intramural completed the cycle."
Congratulations to our last Xavier News Intramural Player of the Week: Austin Uhrhan!