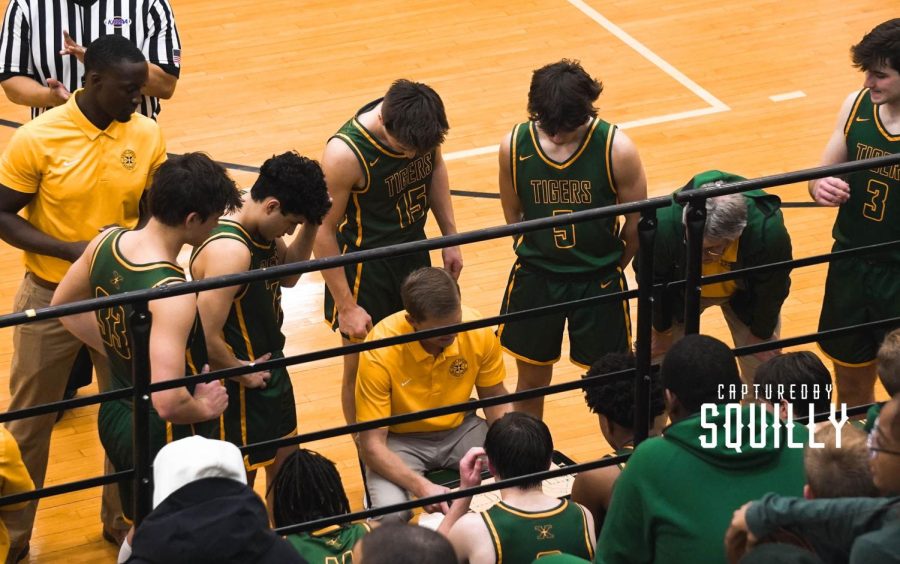 Tiger Basketball Season Preview: Seniors Leading Young Talent
December 6, 2022
Filling the shoes of Mekhi Smith, Cole Sherman and the rest of last year's regional semifinal team is no small task. This year, the Tiger basketball team is predominantly filling the voids with young talent that is being fostered by senior leadership. Although they lost a lot of production from last year, the team's goals remain the same–getting to Rupp Arena.
This year's team is incredibly young; five of the eleven players cannot even drive. Luckily, a decent amount of varsity experience is returning to the squad, so a lot of underclassmen are going to need to be heavy contributors this season. Some of the key underclassmen include sophomores Will Hanke, Chance Dillingham, and Graham Krezmien, as well as freshman star Jeremiah Jackson. All four have played big minutes and have taken on huge roles scoring and rebounding wise through the first two games this season.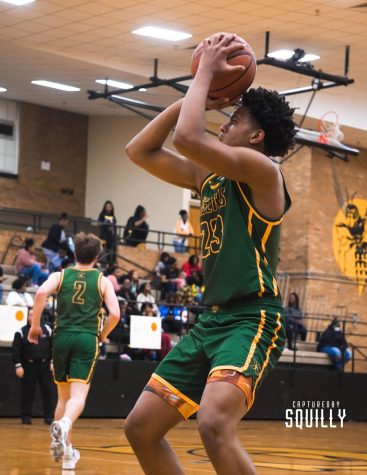 "This year's group is composed of a lot of young players—probably the youngest team we've ever had," talented sophomore Will Hanke said. "Everyone on the team is super competitive and wants to win at all costs. We play very hard with a lot of energy."
The underclassmen have accepted this large role, but they would not have been able to do it without the leadership of the seniors, specifically Nelson Williams and Tommy Scanlan.
"Tommy and Nelson have both shown tremendous growth in a lot of areas that will not show up in the box score," Coach Klein said of the team's glue guys. "The entire team looks up to these guys when things are going well, as well as when adversity strikes. We will lean on them to pull us out of tough situations."
It was not just Coach Klein who chose Scanlan and Williams as their glue guy; many of their teammates did as well. The two were officially selected as the team captains.
The Tigers' main strengths are their three point shooting, defense, hard work and competitiveness. The more this team plays together, the better their chemistry is on the court.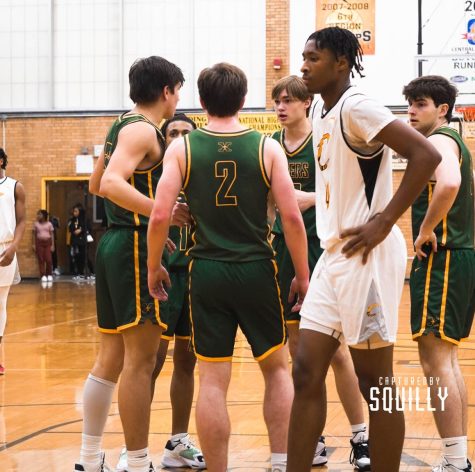 "Our strengths are defense and hustle," senior Tommy Scanlan said of the strengths of the team. "We are also extremely talented when it comes to shooting the ball and do not have any huge weaknesses. Because the team is so young, our biggest weaknesses are communication and experience."
"Everyone can be a key contributor on this team," senior leader Ja'vin Jones said. "No matter if they are the leading scorer or the last to get their name called, we all contribute in some way."
This year's Tigers basketball team has its home opener tonight against Collegiate, and this group of seniors (Scanlan, Williams, Jones, and Gonzalez) have a huge responsibility of building the next generation of Tiger basketball while still seizing the moments of their last ride in the program. Regarding their ride, they're working to ensure their destination is Rupp Arena.