Tigers Take On The Bulldogs
Thursday, Feb. 24 — The Male Bulldogs travel down to Poplar Level Road to take on our St. X Tigers. Both teams finished in the top four of the 7th region (Male 1st, St. X 4th).
February 24, 2022
Boys, it is time. Thursday, Feb. 25 at 7:30, our St. X Tigers are hosting the 26th district championship game against district rival Male High School. Words can not explain how much we need each and every student to not only show up, but to be as loud as possible.
Coming into this matchup, St. X is now 20-9. With a fresh win against Collegiate on Tuesday — a game in which the Tigers never trailed and won 78-54, the Tigers certainly have their hands full in their battle against the 24-5 Bulldogs. 
Male is led by 6'7 forward Kaleb Glenn. The junior is a top-50 player in his class (247), and is currently averaging 21.1 ppg — on 65.2% shooting— and 12.5 rpg. The Bulldogs won the 7th region easily, posting an impressive 11-1 record versus the 7th region (their only loss coming to rival Manual).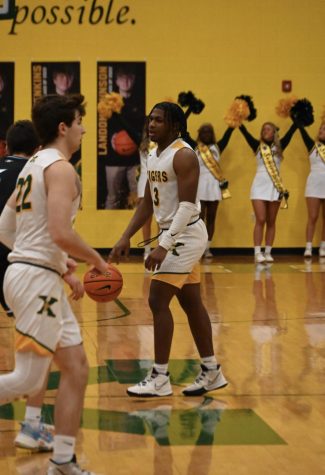 The Bulldogs won their game in the Wills Arena on Tuesday against Brown High School. They dominated the Bears, and ended up winning by 51 points (95-44). 
The Tigers are still led by their very strong guard play. Senior guard Mekhi Smith is averaging 16.1 ppg and shooting close to 40.0% from downtown.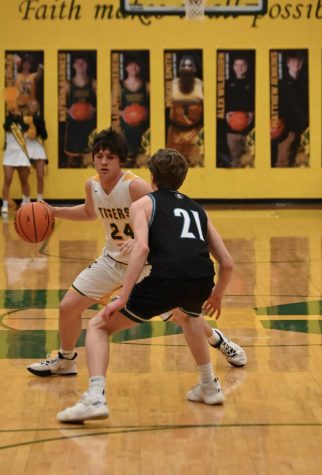 Junior guard Nelson Williams has been on a tear ever since coming back from his groin injury. Williams is averaging 10.5 ppg and is posting a team best 42.8% from three.
Overall, this could possibly be the Tigers last home game of the season. We need the team to defend home court, and they need our help doing so. Honoring the St. X legend, the theme for the Rage Cage will be "bow-tie theme". Everyone needs to show up and show out. Go Tigers!!!