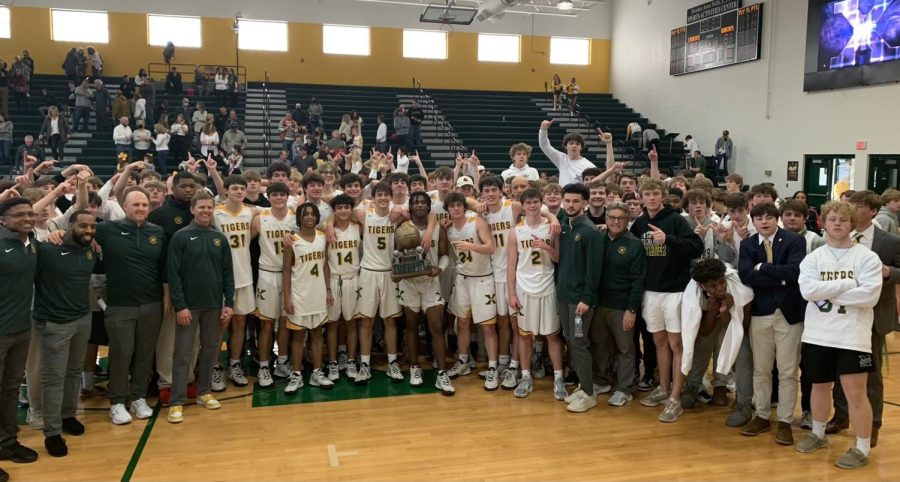 Tigers Travel to Face the Male Bulldogs Friday
Friday, Jan. 21 — Our St. X will face their district rival and top ranked Male Bulldogs this Friday in a huge 7th region clash. 
January 20, 2022
Coming into this marquee matchup, St. X is currently sitting with a 12-5 record. They are ranked 5th in the RPI for the 7th region rankings. The Tigers are led by their solid guard play, specifically the trio of Mekhi Smith (Sr.), Cole Sherman (Sr.) and Nelson Williams (Jr.).
Smith is the Tigers' leading scorer with 14.6 ppg. He also is grabbing 3.6 rpg. He is coming off a phenomenal performance against Trinity, where he scored 39 points. He will be looking to have another productive performance and continue his hot streak. Sherman is averaging just below 12 ppg and is shooting an impressive 45.7% from downtown. To round out the trio, Williams is averaging 10.3 ppg and is also a terrific shooter from downtown — shooting 41.0%. (Stats)
The Tigers will be facing major competition in Male. The Bulldogs are 14-3 on the year and are ranked 1st in the RPI 7th region rankings. The title favorite Bulldogs won the L.I.T. (Louisville Invitational Tournament) last week in dominant fashion.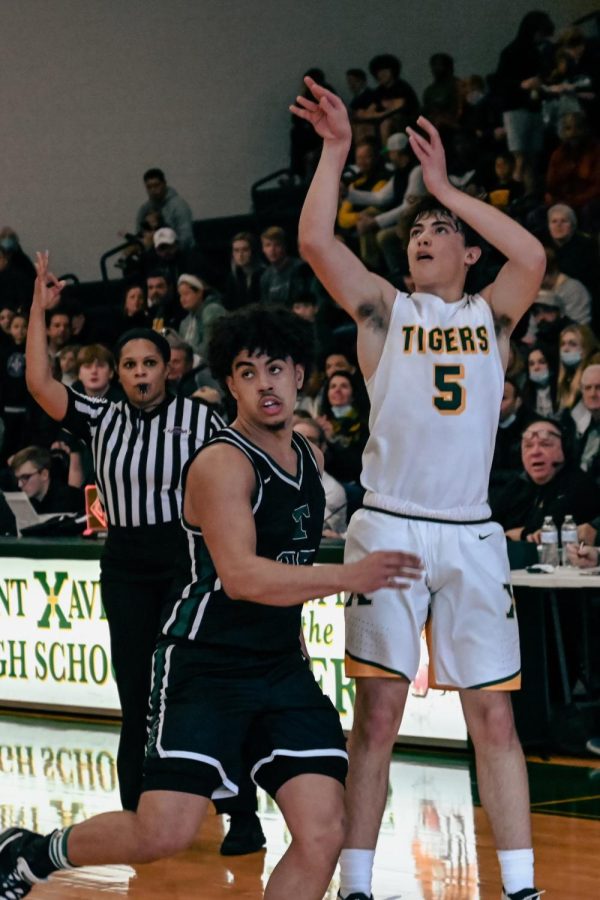 Male is led by Louisville commit Kaleb Glenn. The top-50 junior is averaging a double-double on the season — 20.5 ppg and 12.2 rpg. The possible Kentucky Mr. Basketball will be tough to handle for the Tigers and stopping him will be vital to winning the game. 
The Bulldogs are an extremely athletic team. With an addition to 6'6″ Kaleb Glenn, Male has another 6'6″ forward in Dez Lindsay. They also have Ballard transfer Jack Edelen, who is a very quick and steady guard.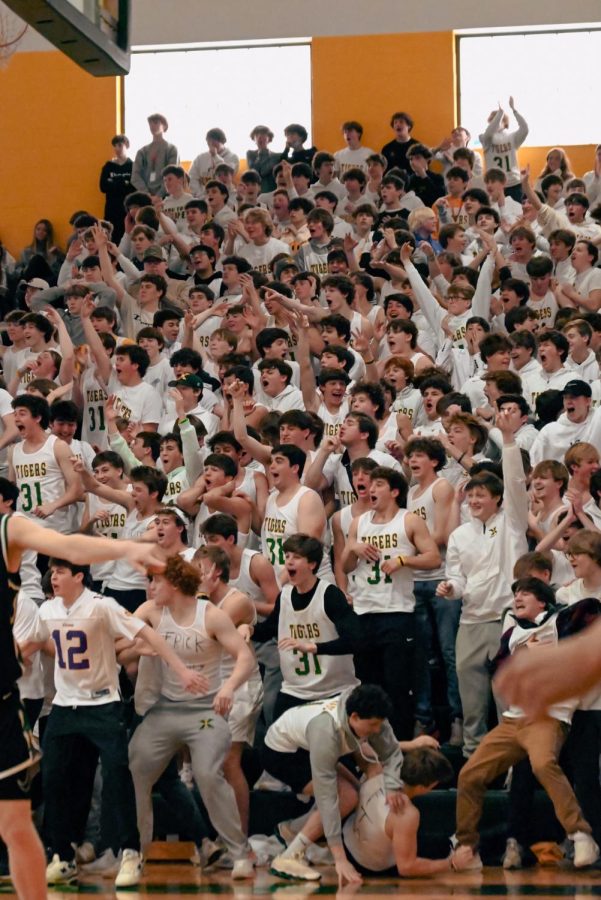 The Tigers' ability to rebound and take care of the ball will be the major key to the game. The game is this Friday (Jan. 21, 2022). Get to the Game!