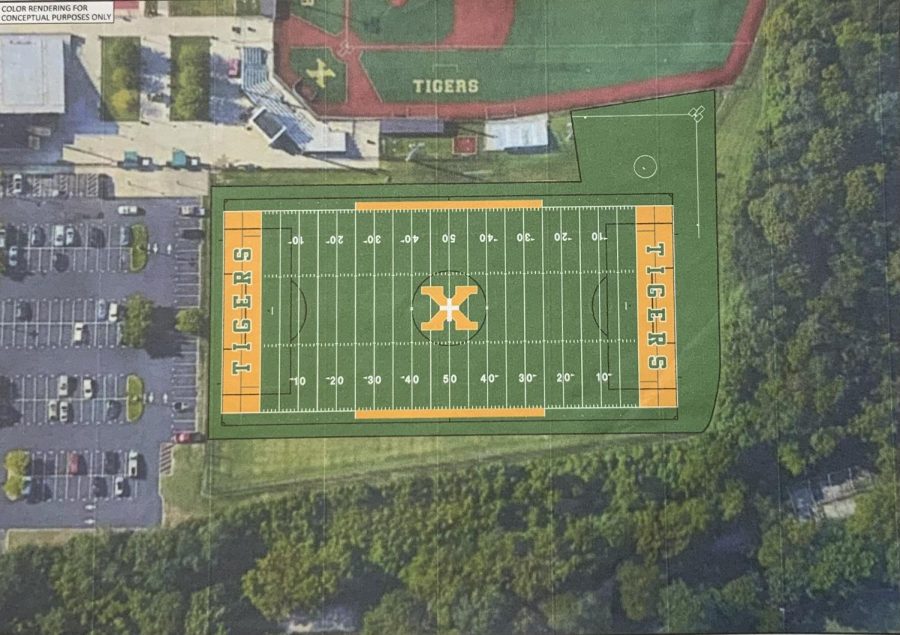 New Turf Planned for the Tigers
April 27, 2023
A brand-new turf field is in the works of being added to the Tigers' top-of-the-line campus. The grass field behind the baseball field is currently being used as a practice field for sports such as soccer and lacrosse. Coaches, athletic directors and the school president of are seeking to make it more functional, though.
The field will mainly be used by the soccer team for practices and even some KHSAA sanctioned regular-season games; however, all teams will have access to the field. The bigger picture for the field is to host tournaments and attract more teams to visit Saint Xavier in the future. The timeline for the field to be complete in the next three to five years.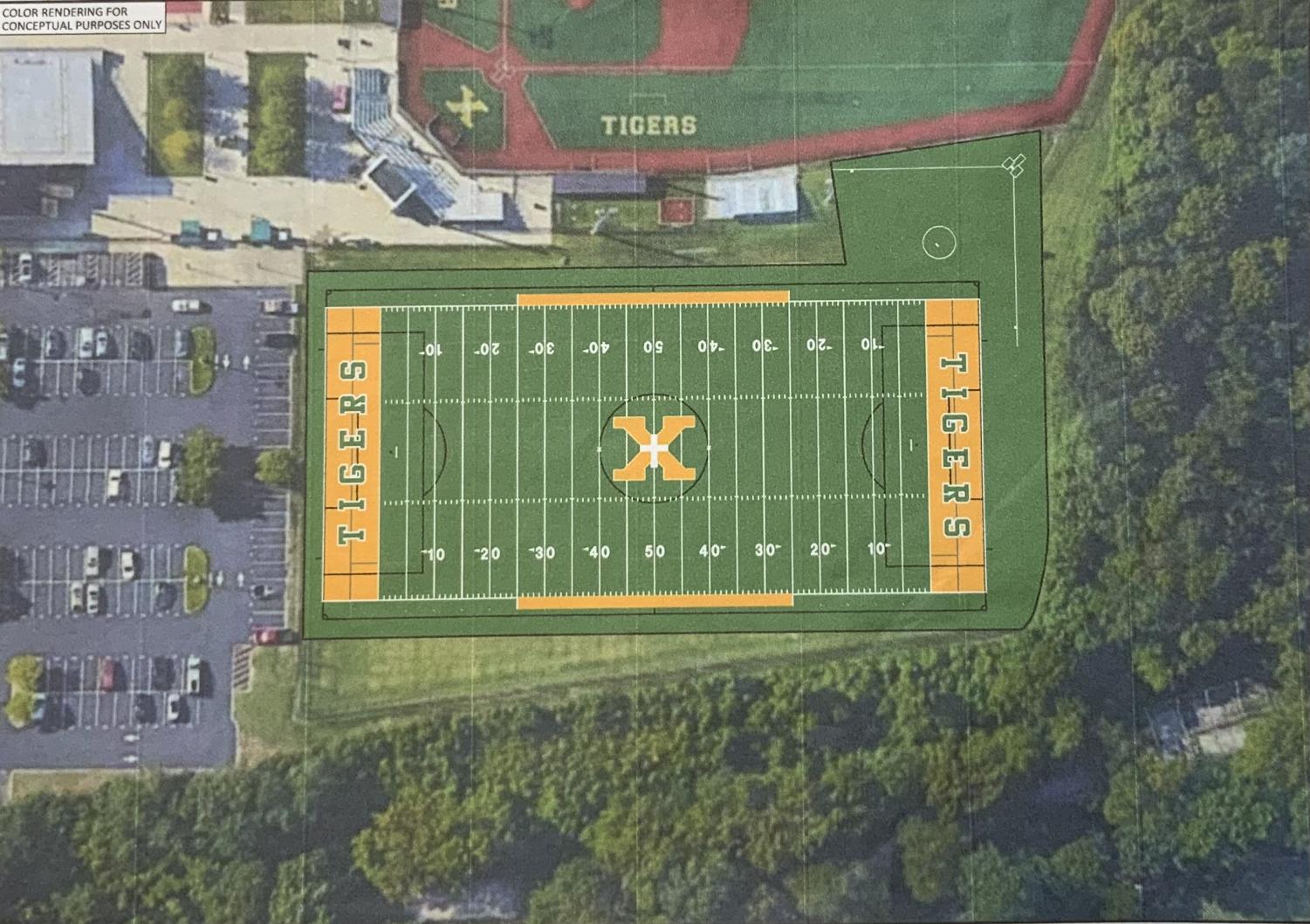 The field will be an exact replica of the main turf field to make maintenance easy. There will also be an infield in the corner for the baseball team's use. Athletic director Denny Williams plans to put the teams' benches on the far side of the field with small bleachers on the near side for fans. The idea is for fans to bring their own chairs or to stand for the game, so they can be closer to the field itself and bring energy. Lights will be added around the field for night games as well.
The idea was formed after President Paul Colistra attended St. X's regional championship soccer game at Eastern High School's soccer field against bitter rival Trinity last fall. The close game concluded with late drama as the winning goal was scored with 19 seconds remaining in the match. A shot after a long throw-in is what sent the Tigers to the KHSAA State Tournament, but the energy on during the game differed from anything the team had previously experienced.
The throw-in, which led to the goal, had come from the sideline where the Rage Cage was cheering and motivating the team from close proximity to the players, giving off shades of Duke's Cameron Indoor. The scene was like nothing seen before, and all of the fans rushed onto the field once the clock hit 0:00.
President Paul Colistra wanted to bring that atmosphere to Saint Xavier and hopes to do with this the newest turf addition to campus. All of this construction will hopefully begin after the Ryken House is renovated.