Tiger Golf Season Review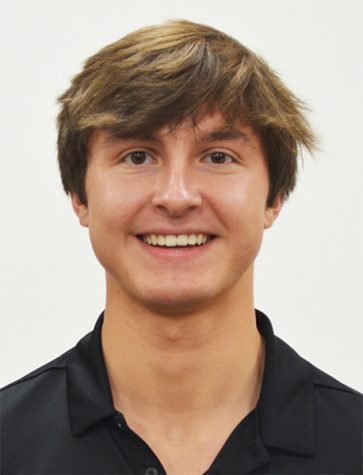 More stories from Brett Logsdon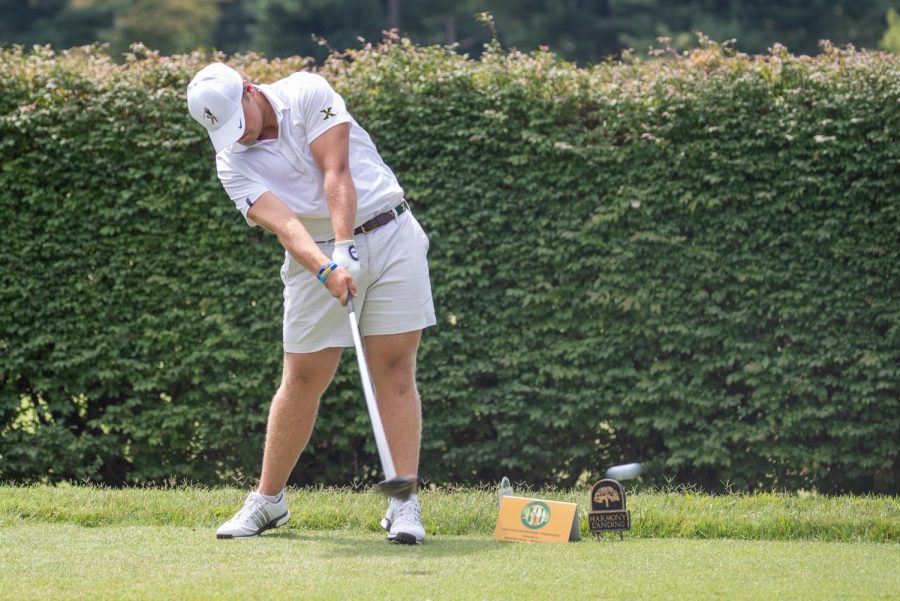 The returning seniors, Drew Doyle, 2017 Kentucky Mr. Golf and 2018 Kentucky Second Team All-State, Campbell Kremer, 2017 and 2018 Kentucky First State All-State, along with Benton Williams and Robbie Bender, led the Tigers this season. They used their experience to help lead the younger Tiger golfers on the team. 
At the beginning of the season, the top five positions for tournament play eligibility were in competition with seniors, Patrick Brooks, Andrew Flynn, and Bryce Beard proving their talent from their previous three years playing for Saint Xavier Golf. These top five spots have been very competitive, as the senior leaders have grown to know one another's strengths and weaknesses. 
The Tigers took the title at the 56th annual Kentucky Invitational Tournament at Harmony Landing. The Saint Xavier green team finished with a score of 278, 10 shots ahead of runner-up Christian Academy. The Tiger gold team finished third with a score of 290 with Trinity trailing minimally behind with a score of 295.
The team had a successful season; however, they suffered an unfortunate ending. The Tigers won over 50% of the tournaments they played in. There were ten different golfers who were a part of a winning team of five. The Regional Tournament was at Seneca Golf Course which was unfortunate for the Tiger Golf team. Several players on the Trinity team play Seneca every day, and Saint Xavier did not play well that day, while the Trinity guys were on their game. 
Senior Andrew Flynn stated, "We couldn't compete with their scores that day. It was their lowest team tournament score of the year. That tournament ended the season for our team, as only one team from each region can make it to state. However, Saint Xavier had a total of seven college commits from the class of 2020; six of those seven committed to a Division I school."
When asked about one piece of advice that he would share with the underclassmen golfers, Flynn stated, "one piece of advice I have for the underclassmen is to have fun with high school golf. High school tournaments have less importance than individual tournaments, and are a lot more fun when you do not put pressure on yourself. Your best scores will come when you are having fun, not while being nervous or worried."
"My favorite moments of the season came at the Kentucky Invitational Tournament at Harmony Landing, and the Big Daddy Classic at Campbellsville Country Club. Saint Xavier sent two teams of five to both tournaments. At Campbellsville, I play on the first five, and we were beat by the second five. I finished that tournament first and second. At the KIT, I played on the second team and we beat the first team by eleven strokes. Those tournaments show the incredible depth of the Saint Xavier team." 
Lastly, when asked if he wanted to add anything Flynn stated, "The Saint Xavier golf team has made a big difference in my life. To be surrounded by great golfers for four years has made my game tremendously better. The connections I have made through the golf program at Saint Xavier will never go away. I can't thank my golf coaches and the school enough for playing such a big role in me getting my college scholarship at Wright State University. 
To learn more about the Saint Xavier Golf Team, contact Coach Davis Boland at: [email protected]