Johnny Crush: Swimming to Serve
November 8, 2022
As any high school upperclassman knows, the decision of where you will commit the next four years of your life certainly is not an easy one; and yet Crush was faced with an even more difficult ultimatum. Where would his loyalties lie: with his family or his country?
Many months ago, swimming phenom Johnny Crush started his college recruitment process with several top schools chasing his commitment. Only a junior, Crush has been an invaluable member of the St. X swim team, which has earned back-to-back national championships. A highly ranked swimmer in his class, he had offers from Louisville (where his brother Charlie Crush ('22) swims), NC State (where his sister attends), Auburn (his parents' alma mater), and West Point.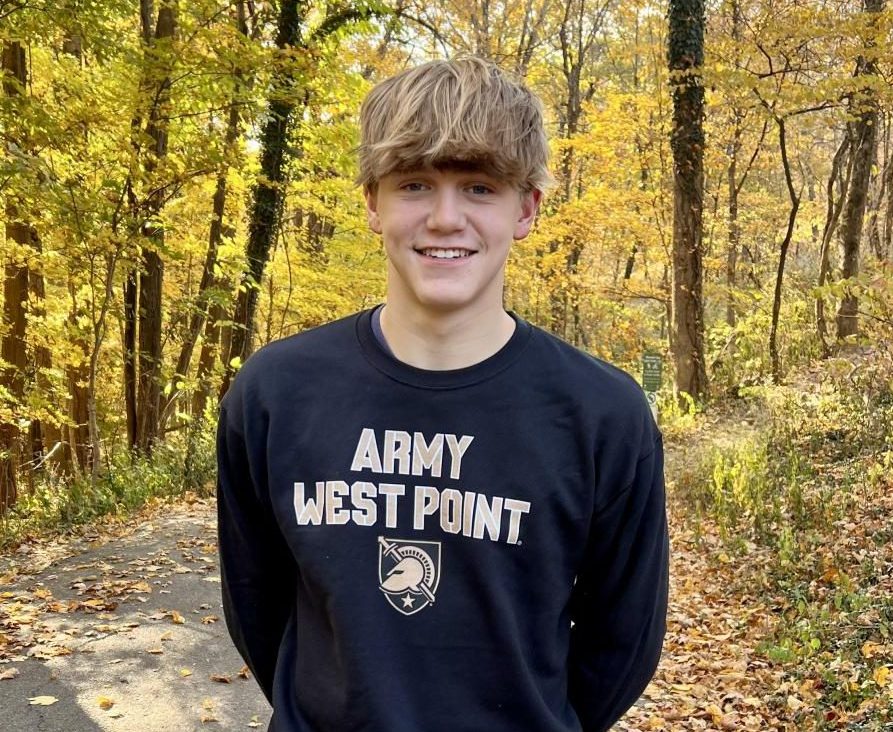 In the beginning, military academies were not at all on his short list. Going into his college recruitment process, Crush wasn't all that interested in doing Reserve Officers' Training Corps (ROTC) and serving in the military. But he soon became very interested in the idea after talking to some potential colleges. Although ROTC was an option, Crush became more intrigued by the possibility of serving his country.
"As I talked to these colleges, the desire to serve kind of sparked in my mind a little bit," Crush said. "So I told these schools that I was interested in the ROTC program. At these top schools I would still be able to swim and do ROTC, but I would have to skip some swimming practices and classes for ROTC. I was kind of struggling back and forth with doing ROTC or not and just focusing on swimming."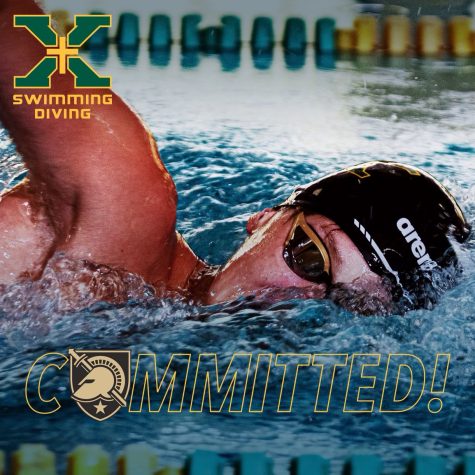 Then the military academy route presented itself, opening the doors for Crush's desire to serve and swim without pitting the two against each other.
"I thought to myself no way I go to West Point, but I decided to have a call with them just to learn more about the Army," Crush said. "So I talked to the swim coach and really loved it [the idea of Army]. Then I went to West Point and I loved it," Crush continued. "Everything about it sounded great. Even though a lot of people think the things that cadets do there sound awful, they sounded amazing to me."
At this stage, Crush had narrowed his list down from many schools to just three: Louisville, Auburn, and West Point. This was a very tough situation due to Louisville being local, Auburn being an SEC school, and West Point fulfilling his desire to serve. He liked two of the three, but he fell in love with one in particular.
"West Point was the place for me," Crush said. "When I visited West Point, I was in awe the entire time. West Point had everything I wanted and needed."
The decision was finally made, and Crush committed to West Point. Usually a high schooler's decision is where he will go to college, but Crush's decision is even more — he has decided to go to college to prepare to serve his country. His decision is one of honor and sacrifice.
"I was really struggling with the decision for a couple weeks," Crush said. "Ultimately, I realized the best thing for me was West Point, and I couldn't be happier with my decision."
"
The support that each of the swim team members give each other is truly amazing, not only in the pool, but also in the classroom. I wouldn't trade the St. X swimming experience for anything. It really makes you proud to be a St. X student and athlete."
— Johnny Crush
This great achievement of committing for Crush couldn't have been done without St. X and the culture the swimming program gives to him.
Although this is understandably individual recognition, he is grateful for the influence that St. X and the swimming program's culture has had on him to help him get to where he is today.
"Johnny is a natural born leader," Todd Larkin, St. X's head swimming coach, said. "He is one of West Point's most talented recruits who will excel at the next level. Johnny has the discipline and drive to succeed at West Point. It's a huge honor for our program to have representation at one of the nation's finest academies."
Crush didn't pick West Point just for the swimming, but also for the opportunities for his future. At West Point, Crush will undoubtedly learn strength, honor, respect, and brotherhood — building on what he has learned at St. X.
"Military definitely isn't for everyone, but for those it is for, it can't get much better than West Point," Crush said. "West Point teaches you how to be the best leader you can be. It teaches normal men and women how to be better than normal. That's what I want — to be the best version of me that I can be, and West Point does that."