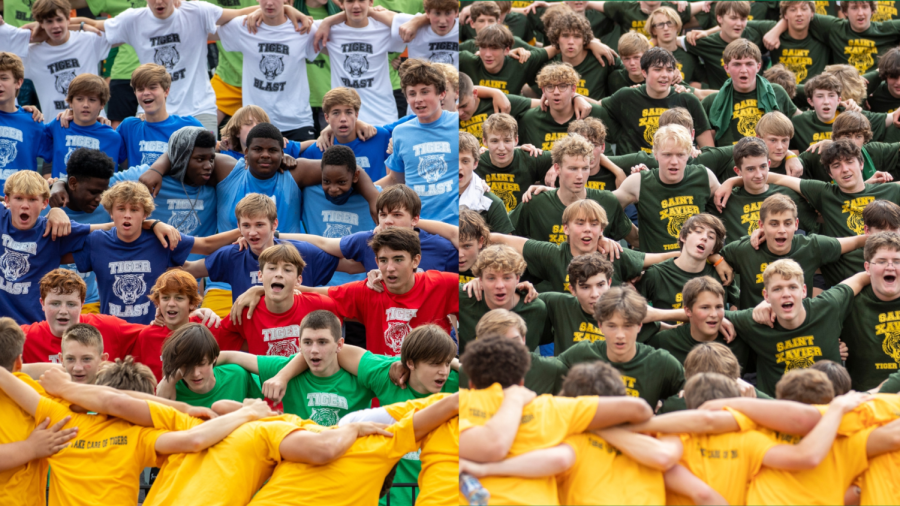 Photo used with permission of M. Haas
Tiger Strong Builds Off Tiger Blast
October 25, 2022
The fun that was had by freshmen during Tiger Blast has been brought back for the sophomores with a field day called Tiger Strong. This follow-up event further builds the brotherhood through friendly competition and shared excitement.
Tiger Strong is meant to serve as another building block for one's time at St. X. The word brotherhood is said time and time again; however, it has to be lived out through actions.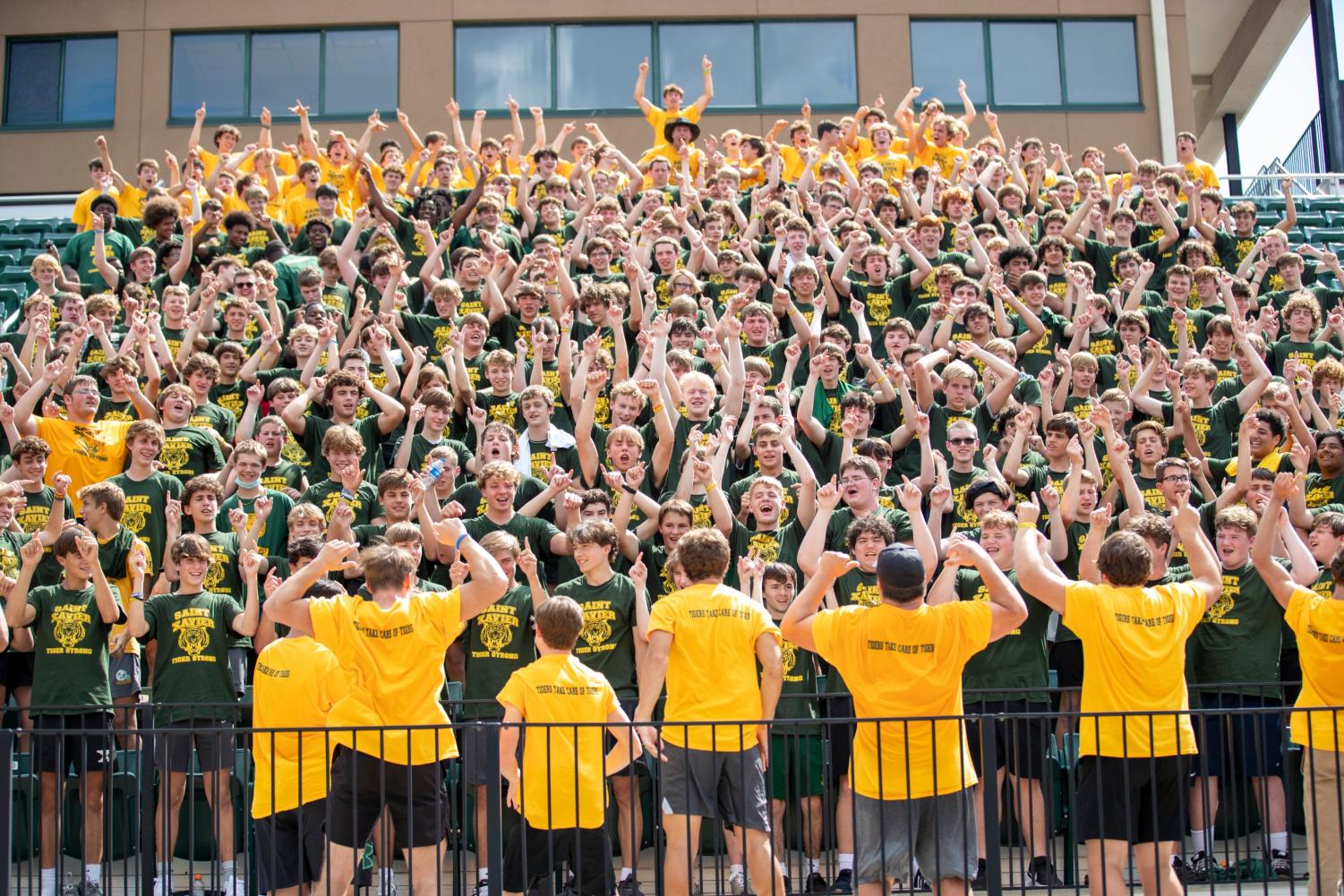 "Tiger Strong was another opportunity to connect with my brothers. Tiger Strong is about using teamwork and working hard with your brothers," sophomore Pete Hartlage said. "They are about connecting with your brothers and encouraging them to do well in the competitions." 
The day isn't all fun and games; it starts off with a speaker who emphasizes the power of strength between one another. The speaker makes it clear that true strength comes when working together to achieve a common goal. 
"Tiger Strong is a fun day but starts with a 45-minute session inside with a speaker that speaks to the idea of team strength. We are all stronger when we work together and we all need help to be our best," Glaser said. "I try to get speakers that have overcome some sort of adversity in life, but they would not have made it without the help of others. We drive home the idea that Tigers need to take care of Tigers."
Tiger Strong is a chance for everyone to shine in their own way. Many people bring different abilities to the table. Tiger Strong allows for everyone to be themselves and make a difference within a team atmosphere. If everyone comes together the team will have a shot to succeed at whatever they may encounter.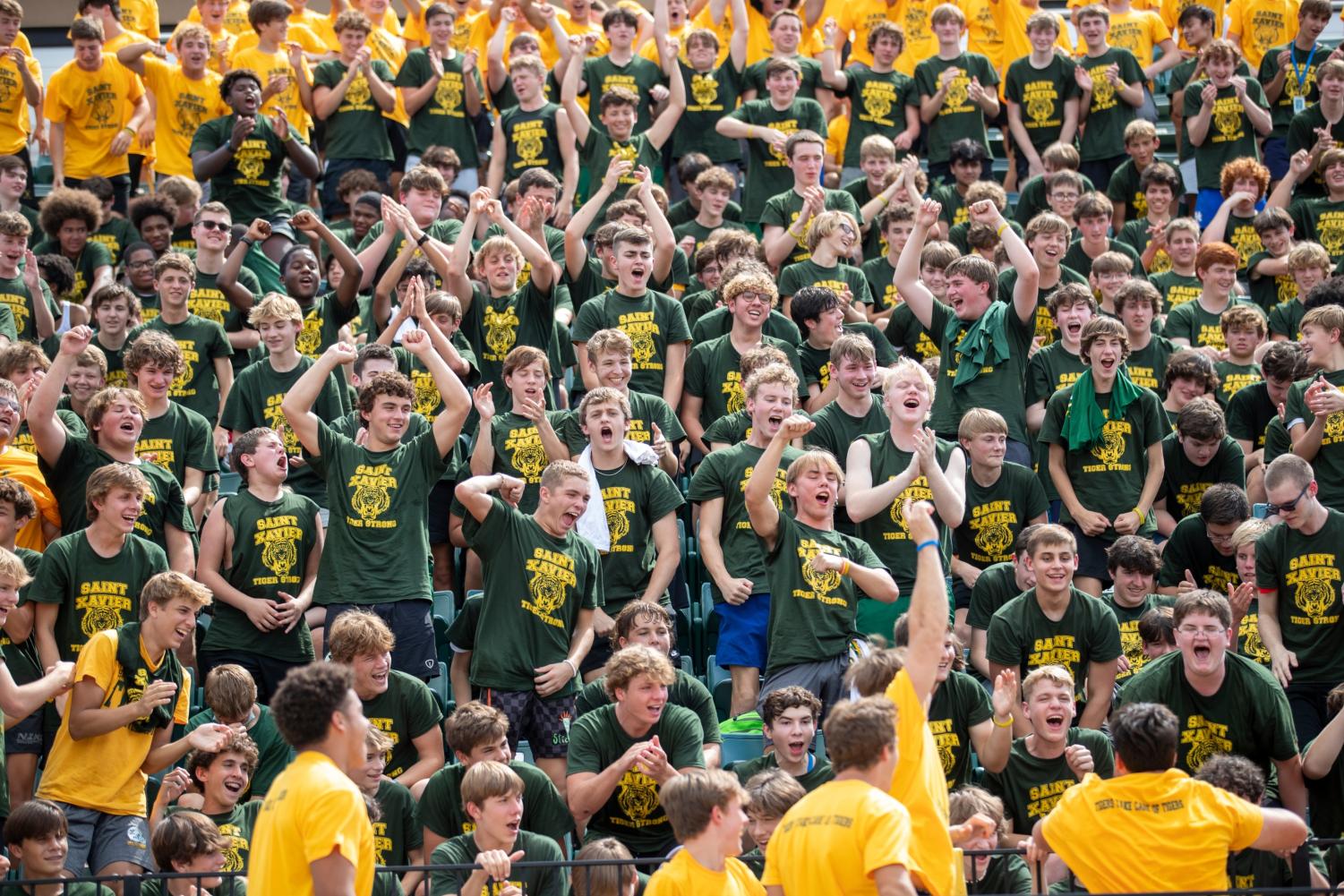 "Tiger Strong taught me that it's not me, but we. The different games showed how we needed many different people with different abilities," sophomore Cullen Spalding said. "I prefer Tiger Strong because we know our classmates better.  When you know who you are competing against it makes it more fun."
St. X has been a staple within the Louisville community for 158 years. Many of the leaders of tomorrow will come from St. X. Through events like Tiger Strong, St. X turns boys into men and men into leaders that will make a positive impact within society.  
"We also want [the sophomores] to begin to take a great deal of pride in being a Tiger and in having the courage to be different," Glaser exclaimed. "We want the sophomore experience to start the growth into being a leader in the community, both here at St. X and outside of St. X."