Midseason Report: Tiger Basketball
Thursday, Jan. 13 — Tiger basketball is well underway, here's an update on how the team is doing.
January 13, 2022
After 15 games have been played — over half of the regular season — the basketball team is sitting at a solid 10-5. They have played an array of Kentucky teams, and they have even traveled down to Sarasota, Florida where they won the Sarasota Riverview Holiday Classic against three Florida-based teams.
The Tigers have been led by senior guards Mekhi Smith and Cole Sherman. Smith has averaged 13.2 ppg so far, with an addition of 3.3 rpg. Sherman has averaged 11.3 ppg and shot an astounding 41.7% from three-point land. 
The Tigers M.O. this season has been three-point shooting and they've done a great job at it. They are currently shooting a hair under 40% (39.3%). They have a total of four players (min. 10 attempts) shooting over 40% from downtown (Cole Sherman, William Hinkebein, Nelson Williams, Ja'vin Jones).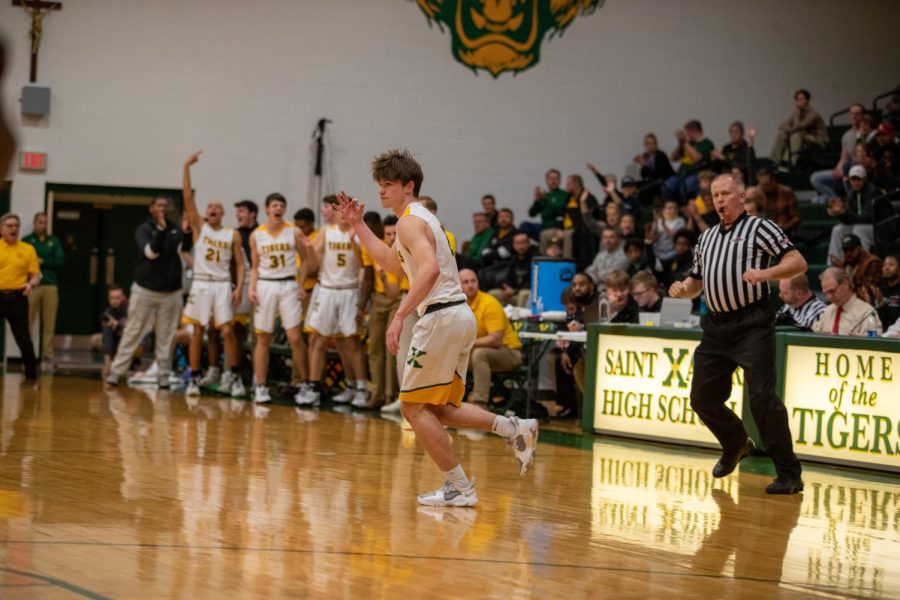 The Tigers are currently sitting in 5th place in a stacked 7th region. Not to mention, they are 8th in the entire state in field goal percentage (52.7%) and 20th in the state in three-point shooting. They are also top-50 in the state in free throw percentage (70.0%).
The Tigers have done a lot of good things this year, and they also — like all teams — have some things they need to work on.
"We have done a great job of playing unselfish as a team," Cole Sherman said. "We've done a great job of playing intense defense." He also added that the team needs to work on taking care of the ball and limiting turnovers.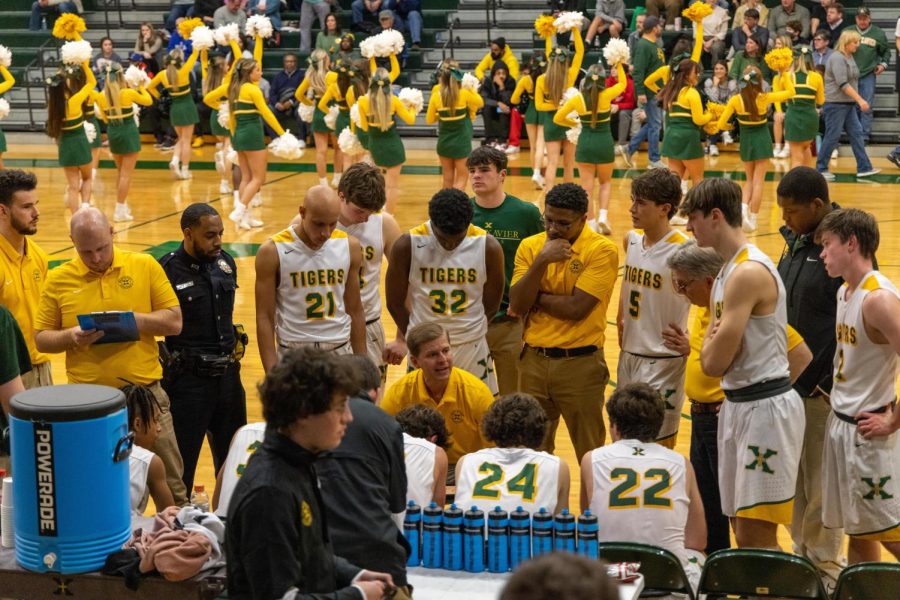 The Tigers have a busy week this week. They play in the consolation bracket of the L.I.T. tonight (Jan. 15) against Bullitt East. They then have a rematch against rival Trinity on Saturday, Jan. 15. The game starts at 2 p.m. and will be played at home in the Brother John Wills Arena.
The Tigers need us…Get to the game! Go Tigers!