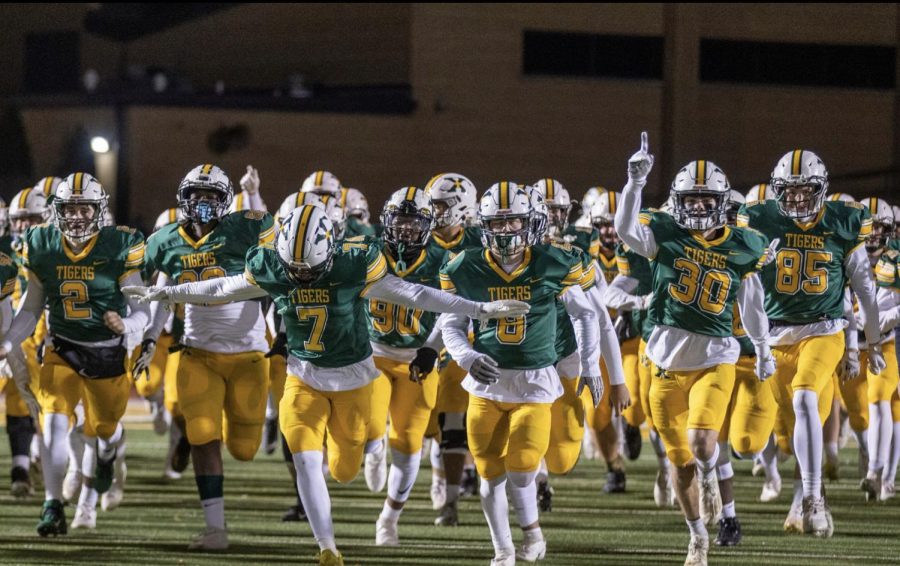 Tigers Stomp Panthers 42-6 and Advance to State Semifinals
Friday, Nov. 19 — The St. X Tigers defense continued it's dominant postseason run as they put an end to Joe Humphreys' and the Daviess County Panthers' season.
November 22, 2021
The storyline coming into the regional championship game between our St. X Tigers and the Daviess County Panthers was all about how the Tigers defense would fare against the Panthers' star quarterback Joe Humphreys. 
Humphreys came into the game leading the 6A class in passing yards by a wide margin. He threw for 3,789 yards with an additional 47 passing touchdowns. He led the class with a stunning 68.3% completion percentage and averaged 316 passing yards a game during the regular season. The senior holds ten division one offers, but there was one question remaining coming into the 6A quarterfinals: has Daviess County and Joe Humphreys faced an opponent as good as St. X?
Though Humphreys' accomplishments are recognized, St. X's defensive prowl isn't going unnoticed. Coming into the Friday clash, the Tigers had three players ranked in the top 25 in regards to defensive sacks (Sr. Thomas Tafel with seven sacks, So. Tyler Neal with five sacks, and Sr. Luke Saner with four sacks). Additionally, Senior Linebacker Ben Marks is tied for third in the class with three interceptions, and Jr. Tyler Boggs is tied for fourth with two interceptions. St. X also has a top three rushing defense.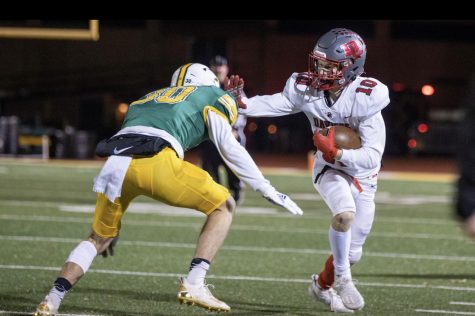 Let's just say the latter half of the two won the battle. It was a beat down. The defense dominated the Panthers, only allowing six total points in the game. They recorded a total of four sacks and completely shut down the high scoring Panther offense. Frustration was evident on the Panthers' sidelines as the Tigers' defensive line was in the Panthers' backfield almost every play.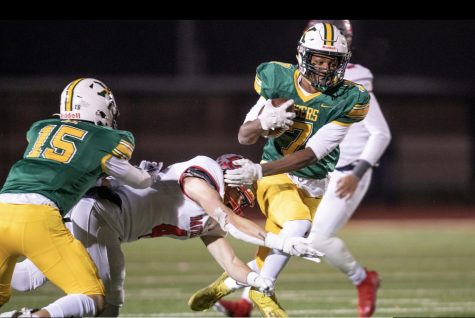 Offensively, everything was firing on all cylinders. Whether it was Sr. QB Jack Sivori's two rushing touchdowns, Sr. WR Michael Duddy's two receiving touchdowns, including his 99-yard touchdown reception (tying a state record) or Sr. WR Mekhi Smith's 60-yard rushing touchdown, the Tiger offense was unstoppable. 
The Tigers (12-1) will look to continue their postseason run with their final home game of the season this Friday, Nov. 26, against Madison Central High School (10-3) out of Richmond, Kentucky. Make sure to get to The Cage!