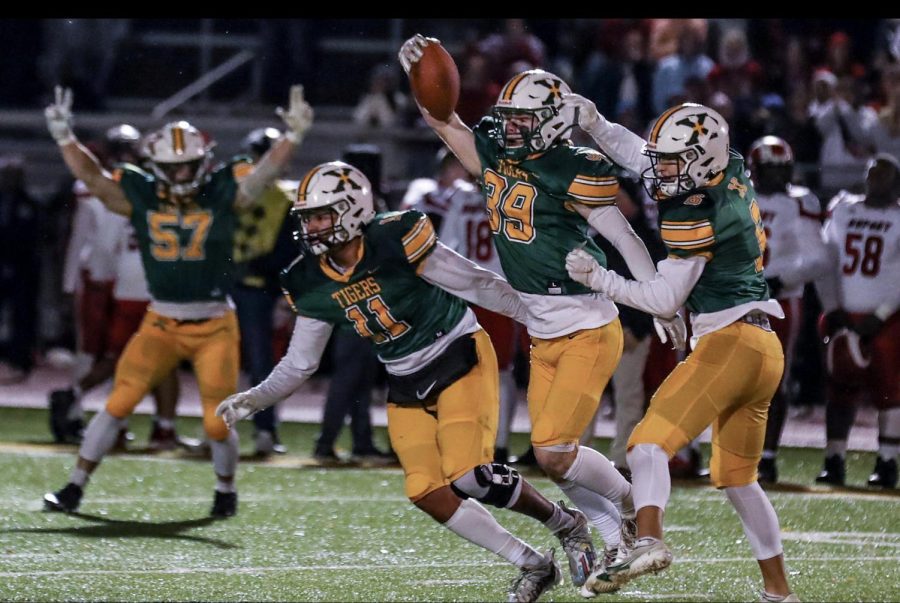 Michael Clevenger/Courier Journal
Tigers Outlast Crimsons to Continue Playoff Run
Sivori and Tigers' defense shine, as the state aspirations continue.
November 16, 2021
Friday, Nov. 12 — The St. X Tigers handled business in their second straight playoff home game, beating Manual High School by a score of 18-16.
The Tigers came into the game looking to do what they do best — establish the run. The Tigers have two of the top 30 rushers in the state — senior quarterback Jack Sivori (822 yards on 15 attempts, including 17 rushing touchdowns) and senior running back Justin Walsh (588 yards on 113 carries, including three touchdowns). However, Walsh missed the game due to an ankle and knee injury. 
Despite the slow start, possibly due to the cold conditions and wet weather, the Tiger offense eventually got it going in the second quarter when wide receiver Michael Duddy caught a 29-yard touchdown reception thrown by quarterback Jack Sivori. Sivori continued his solid performance with a 31-yard touchdown run in the fourth quarter to tie the game.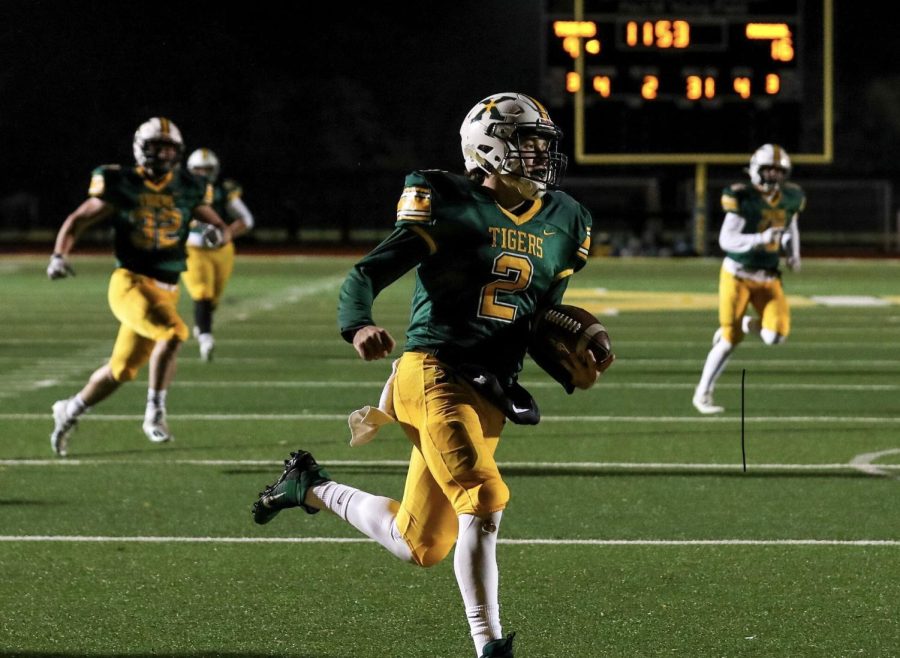 The Tigers previously faced off against the Crimsons in the regular season, winning in a dominant fashion by a score of 42-10. The Tigers were led by a stout defensive performance in the first matchup, and the defense picked up right where they left off when Thomas Tafel got the game winning safety in the fourth quarter. With one minute left, junior cornerback Tyler Boggs caught a game-sealing interception.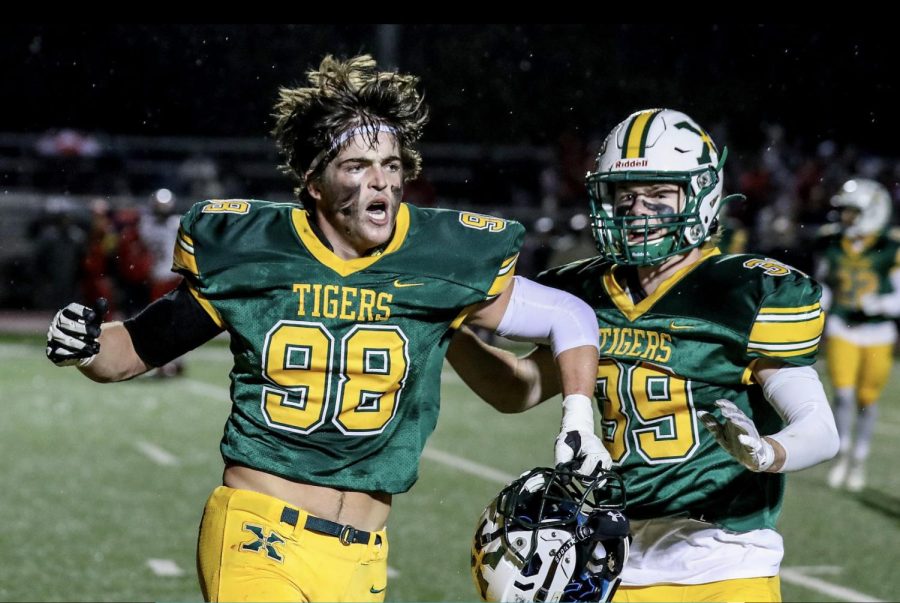 Similarly to St. X, Manual loves to run the ball. Manual's starting running back JaWaun Northington ranks 5th in the 6A rushing rankings. Coming into the game, he totaled 868 yards on only 117 attempts, including 14 touchdowns. He has averaged 108 yards per game on 7.4 yards per carry. However, Northington missed the game due to a dislocated elbow suffered against Male. 
Luckily for the Crimsons, 2nd string running back Ramona Townsend and quarterback Darien Wilson picked up the slack. Wilson accounted for a touchdown in the second half and Townsend was a tough rusher throughout the frigid game. 
The Call to the Cage clearly worked, as a packed student section was providing a much needed energy boost throughout the game. As the Tigers took the field, the Rage Cage yelling started, and never seemed to stop.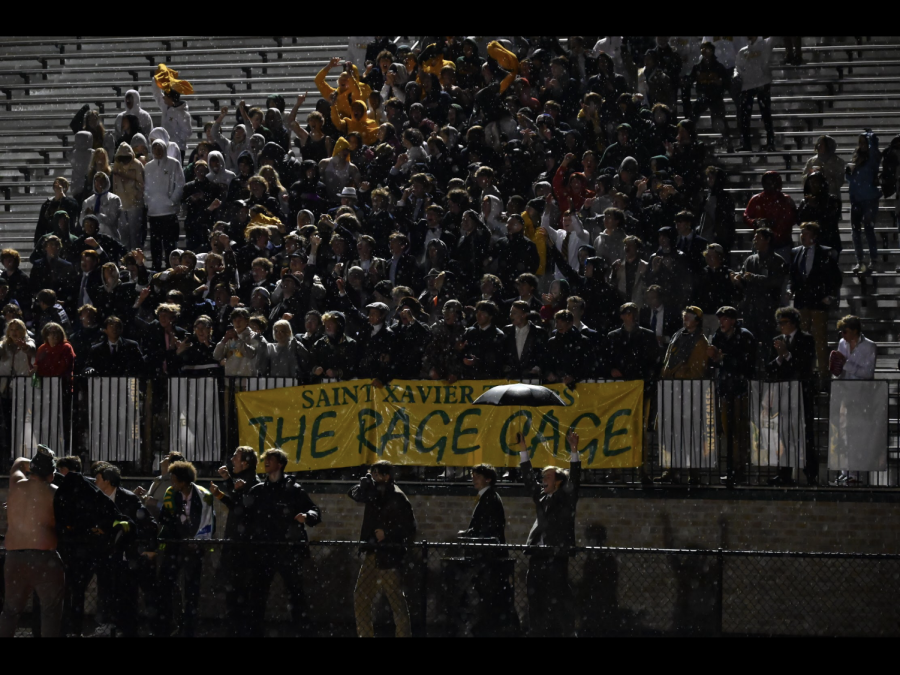 The Tigers (11-1) now move on to the third round and face Daviess County (11-1) at home on Friday, Nov. 19.