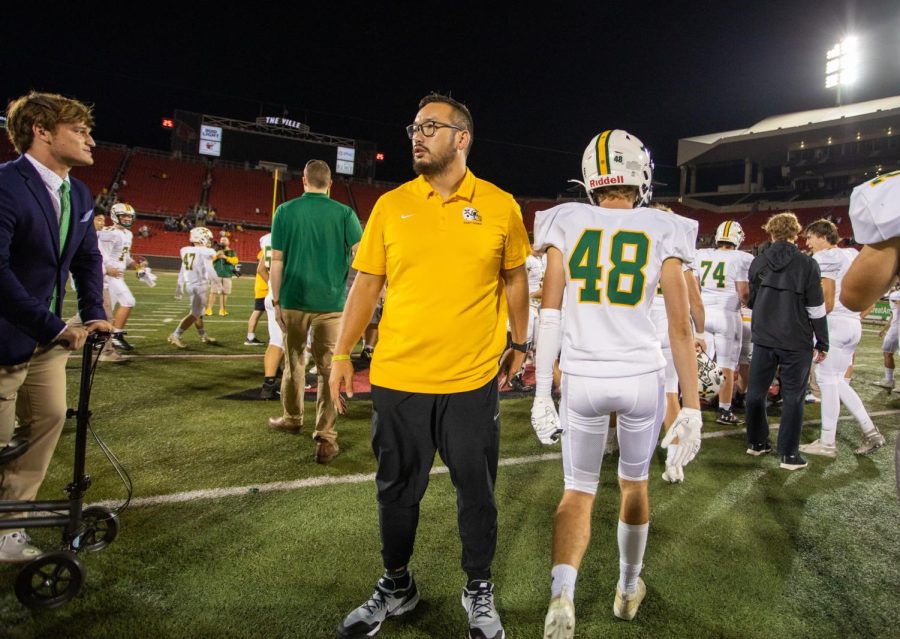 Baisch Accepts Head Coaching Job at Lexington Catholic
May 8, 2023
Nick Baisch is ready to take the next step and lead his own program.
Baisch, a four-year varsity player and 2009 St. X graduate, had a successful football career at WKU. As a Hilltopper, he was a four-year letterman as a fullback and was a starter in the first bowl for WKU as an FBS member. Baisch joined St. X with Coach Wallace in 2018 from Bowling Green High School. The duo has coached the last eight of nine years together, with five of these years being at St. X, and have formed a very tight relationship during this time.
"Coaching at St. X definitely prepared me for this next step, but the guidance I was able to receive from Coach Wallace and the rest of the coaching staff has made me the coach that I am today," Baisch said. "Being able to absorb all of the knowledge not only in the game of football, but how to manage players, build relationships and let every individual within your program know that their contribution matters is something that I will take away from here."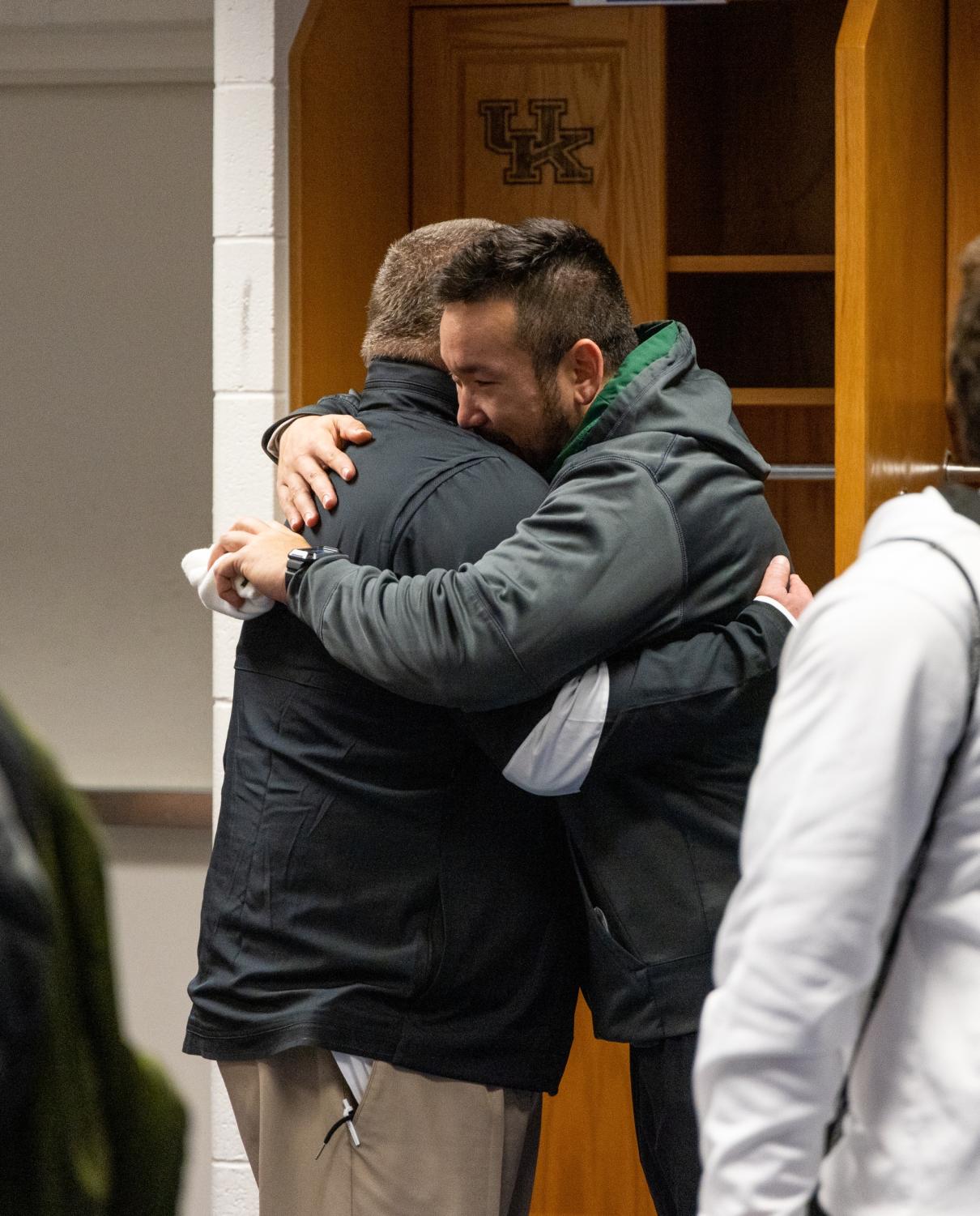 His coaching career at St. X will always go down as a very successful era with a record of 47-15. That record includes the 6A 2021 State Championship, which was the Tigers' first in 12 years. Aside from the wins and losses, Baisch will be remembered for his impact off the field.
"Coach Baisch earned the trust of our students through his consistency in growing relationships with the athletes he coached and the students he served," head coach Kevin Wallace said. "The knowledge of football, admissions or other St. X services was secondary to how Coach Baisch made others feel."
Baisch not only impacted his players on the field, but also in the classroom. He served as an assistant athletic director from 2017 to 2019. He most recently served as the Assistant Director of Admissions where he could interact with students all around the school. 
"He created a circle of trust that allowed him to challenge students to be at their best," head coach Kevin Wallace said. "He has the ability to create those types of relationships and is a special leader. Very few have the skills to replace how he impacted others."
The entire St. X community wishes Coach Baisch the best of luck on his new journey, but will always remember him as a strong member of the St. X brotherhood. 
"St. X is a special place," Baisch said. "I hope being a part of St. X football made an impact on every player that came through our program like it did on me."