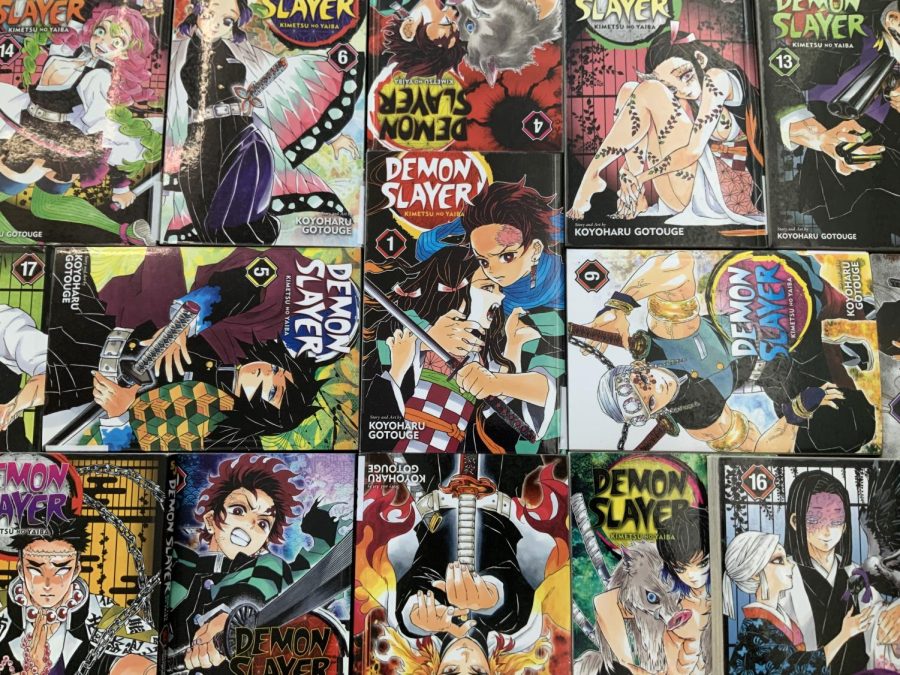 Spring 2023 Anime Season
May 1, 2023
The spring season of anime is underway, and it's a promising one. Last year's spring season featured standout shows such as Spy Family, setting the bar high for this year. However, I believe this season to be even better than the last. In this article, I will share with you several new seasons of anime as well as a new show that has become a sensation nationwide.
If you've been wondering where the anime stories have been in the past few months, there's a simple explanation: Darren Davis, one of the greatest journalists to ever grace the keyboard, has reached his limit in this class. Although he's not physically present in 313, his work and spirit will never be forgotten.
---
Demon Slayer
Demon Slayer is not only one of the highest-ranking shounens of its time, but also of all time. Thankfully, Ufotable has given us another season, titled Swordsmith Village Arc. It's easy to see why this title was chosen — in the season finale of the last season, Tanjiro broke his sword while taking down a formidable opponent. He has since returned to the secretive and hidden Swordsmith Village. After watching the first two episodes, it's clear that this season is building up to a war between the Hashiras and Upper Rank Demons.
Dr. Stone
Dr. Stone is a unique anime compared to the majority. When the entire world is mysteriously turned to stone, only one person is left to save humanity — Senku, a 16-year-old kid with a passion for science. In season three, the two factions that have been established up to this point resolve their differences and set sail across the seas. Despite the miracles that Senku has accomplished, there are still challenges to overcome. Worldwide gentrification remains an unsolved issue, and while there are a few people alive thanks to Senku's achievements, not everything is perfect.
---
Overall, this season of anime looks very promising. Only time will tell how great these shows will turn out to be. Some of them seem to be reaching their climax, with dramatic music already starting to play along with the storylines. It's the perfect time to start watching these shows. So don't waste any time — head over to Crunchyroll and binge.