Starke Shuts Out Doral Academy
March 29, 2023
St. X defeated national powerhouse Doral Academy (Miami, Fla.) by a score of 1-0 in Wednesday's opening round of the USA Baseball National High School Invitational Tournament behind a complete game shutout by Ty Starke. 
This game was the ultimate lefty pitchers duel between senior Louisville commit Ty Starke and senior Florida commit Frank Menendez. Both pitchers went the distance, but Starke came out on top only throwing 82 pitches, allowing two hits and striking out five. The Tigers did just enough offensively against Menendez and the Firebirds with three hits over the course of the game.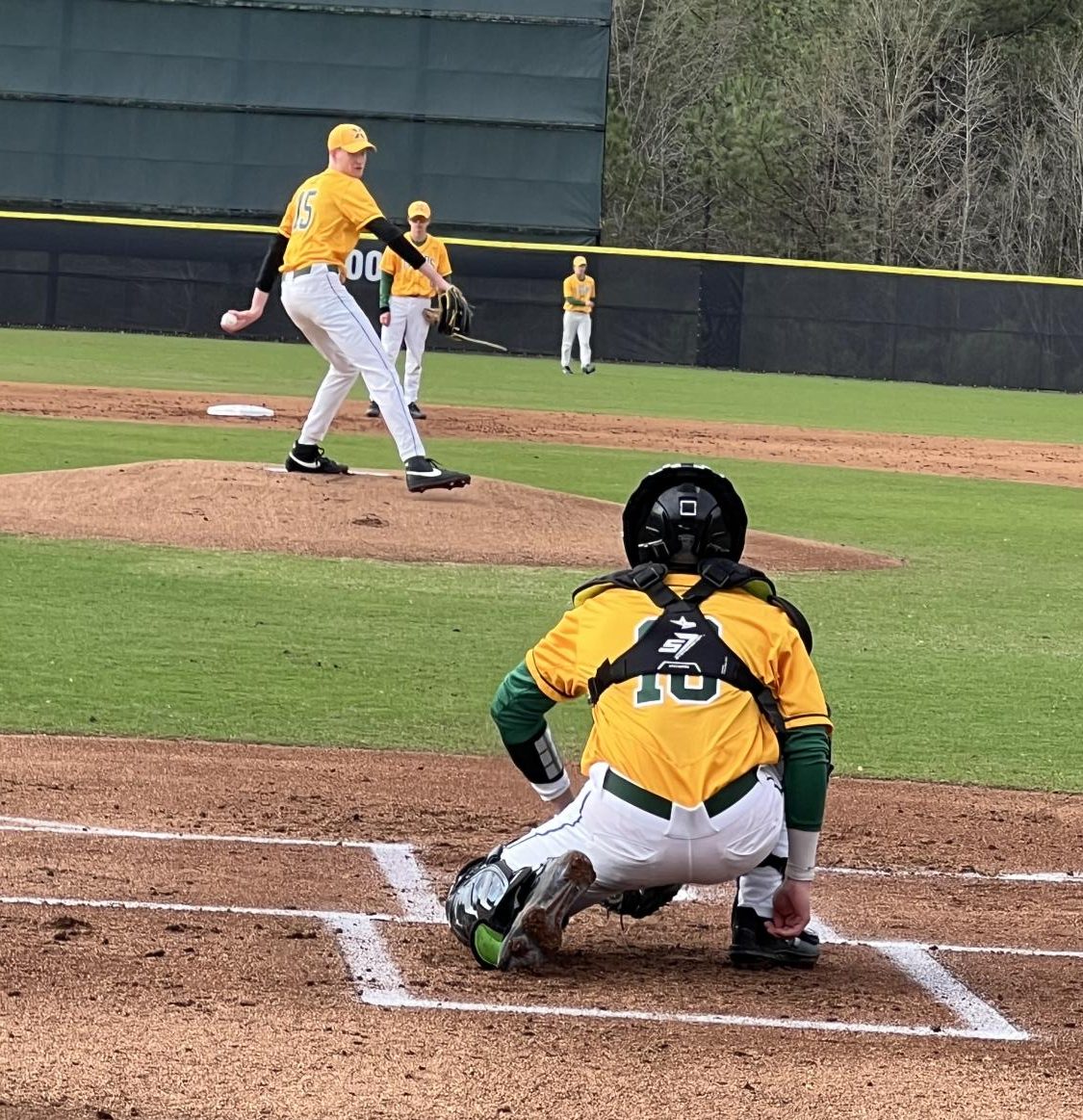 The Tigers found their first hit in the bottom of the fourth from senior Bellarmine commit Landon Akers with a double to right field. Their next hit came in the fifth with a single by junior designated hitter Luke Wright. 
The game remained scoreless until the bottom of the sixth when senior Zach Marks beat out an infield single. Akers then reached first off of a throwing error by Menendez which advanced Marks to third. With runners at first and third and one out, senior Troy commit Cooper Smith drove in Marks with a sacrifice fly to center field. That run proved to be enough as Starke closed out the game in the top of the seventh with three pop flies to secure the win. 
"Obviously it's huge for our confidence," Smith said. "I think it shows we can compete with anybody and everybody on a national level. It's definitely a morale booster for us and hopefully we can keep riding this energy."
Neither pitcher issued a walk in the game and three of the five combined hits were infield singles. Starke's complete-game shutout was the 31st in the history of the NHSI. Not only did he shut out the Firebirds, but he also shut out any surrounding noise or pressure. Starke felt like he was in good mental spot and was freed up to pitch from a place of confidence. 
"It was really cool to be out there in that big environment and a super nice field with some great competition," Starke said. "Going against that lineup, my goal was just to keep the ball down, throw a lot of off speed pitches and keep them off balance."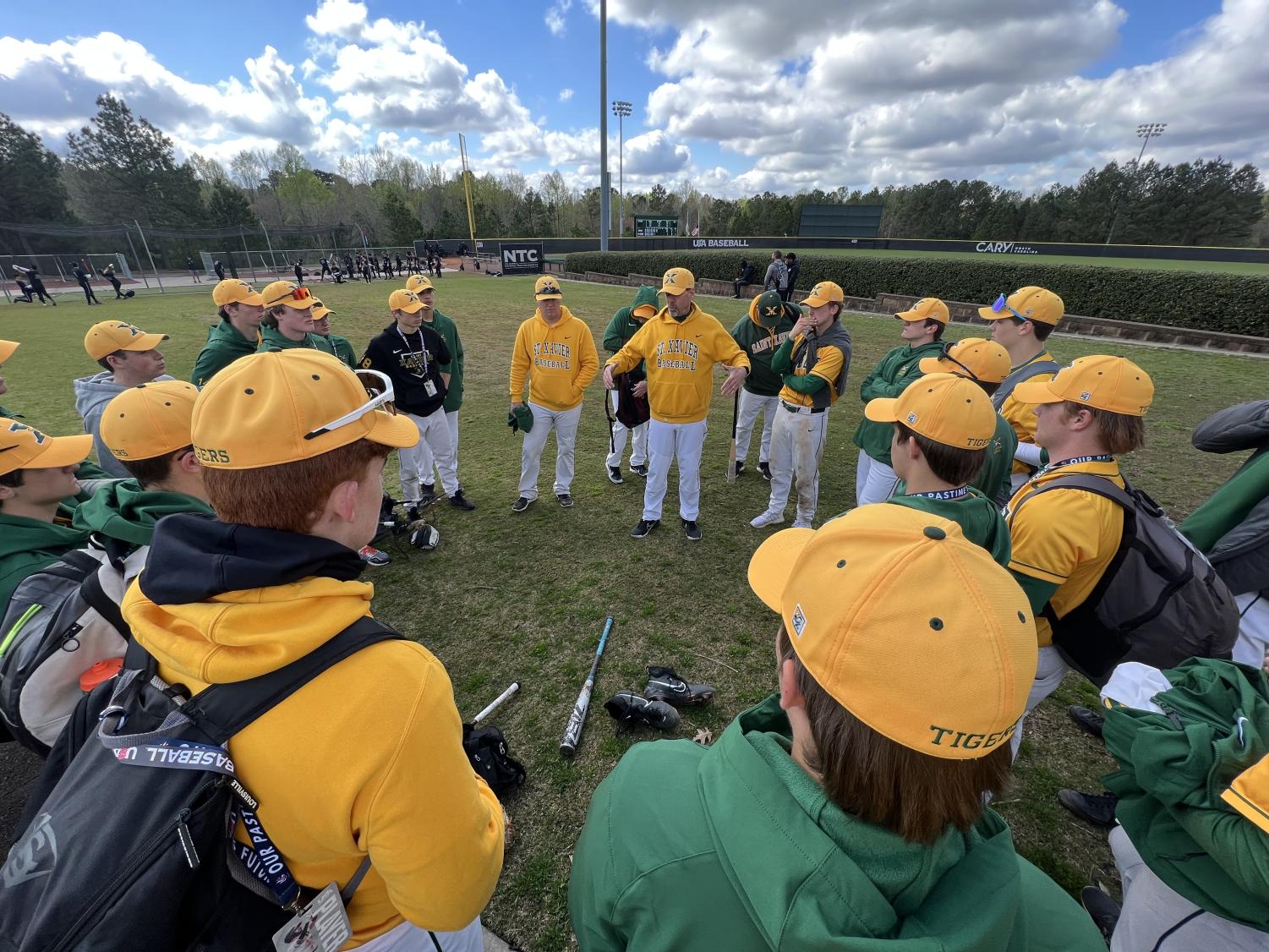 Doral Academy was ranked No. 15 in the country in MaxPreps' Preseason Top 25 high school rankings and are reigning Florida 6A State Champions. Doral has 12 college commits, eight being division one, with players going to Florida, Miami, Arizona State, Florida International and High Point according to Miami-Dade High School Baseball's website.

"I'd credit this win to the quiet confidence in our abilities, in-game adjustments at the plate and really solid defense," head coach Andy Porta said. 

St. X students followed along at school as the game was streamed on TVs all over campus. This is debatably one of the biggest wins on the biggest stage in program history.

Jack Phelps

The Tigers will face the winner of the Santa Margarita Catholic and T.C. Roberson on Thursday.