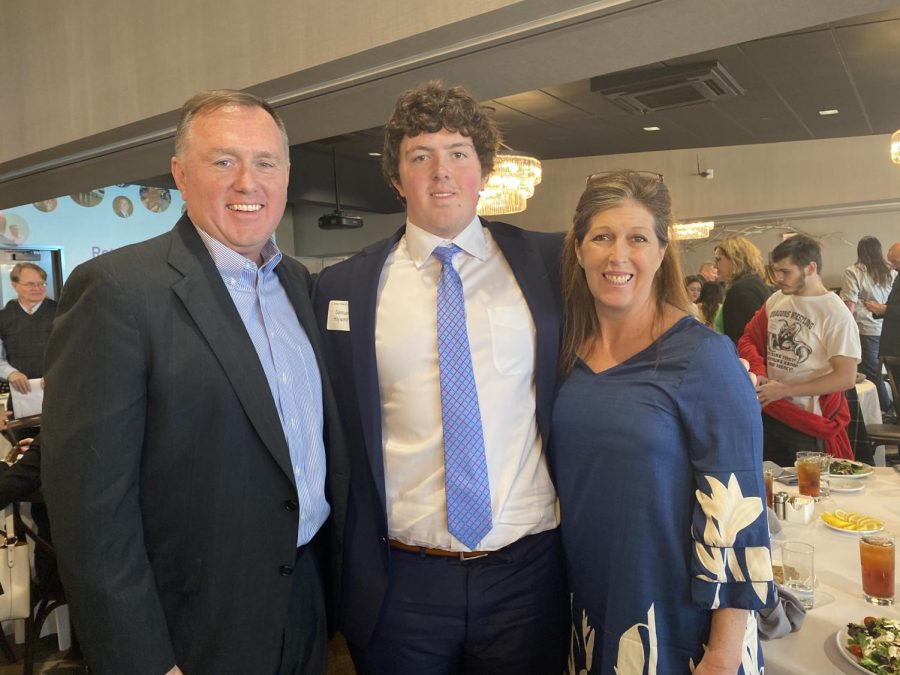 Hayward Wins Rotary Club Unsung Hero Award
March 22, 2023
There are countless good deeds at St. X that go unseen. Humility is important, but it does feel good to be noticed for one's honorable actions. Last week, senior Sam Hayward was noticed for all the positive contributions he has made to his community. 
He was presented with the Rotary Club Unsung Hero Award. For this prestigious award, counselors nominate people from all over the school. He enjoyed his time at the award show alongside his family and Mr. Kresse, a teacher at St. X who has worked closely with him on service projects throughout the school.
"It feels amazing." Hayward said, "It makes me feel recognized, but I wouldn't have ever been here without everyone who has helped me along the way."
Hayward has a very impressive resume in his time at St. X. He helped co-found Tigers Care, which is a food drive organization that has now totaled over 65,000 pounds and collected multiple thousand dollars.
"Since Sam's freshmen year he has worked diligently to develop the Tigers Care food drives and support students who needed volunteers," Mr. Kresse said. "He did this work in a very humble, unassuming way. I believe this is the mark of an unsung hero."
Hayward is also no stranger to awards as he has also won the Governor's Philanthropy Hero Award. He won this award for his continuous service in his community.