Schulten Growing His Lawncare Business
March 21, 2023
Many adolescents cut grass as a side gig at some point in their lives, but senior Jackson Schulten turned it into a full grown business.

In a world where video games and social media seem to dominate the attention of young people, senior Jackson Schulten is pursuing his entrepreneurial spirit with hard work and dedication to his craft: lawn care.

Schulten is a determined young man who has taken it upon himself to build off of his passion for lawn care and start his own lawn mowing business, and he's has already gained a loyal customer base in his community.
Since he was four years old, Schulten has loved cutting grass. This inspiration came from simply watching his father cut the grass. Because of his observations, Schulten quickly earned himself the opportunity to use the lawn mower and soon after was promoted to second in command for mowing. From there, his adoration for mowing only grew, and what started as a love for mowing his own lawn propelled into a legitimate business.
Schulten's business, J.T.'s Lawn Maintenance, has become a full fledged operation with him catering to the lawn care needs of citizens all over Louisville. 
"I feel that it's simple, fun and very rewarding to see the work you can do for others," Schulten said. "Especially getting to take care of the elderly people."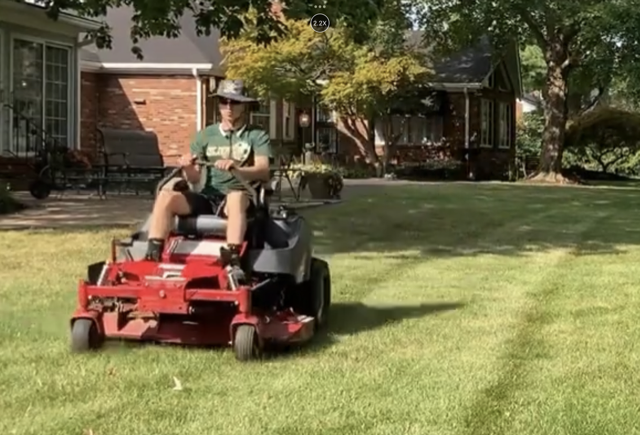 Profit hasn't been the only thing Schulten has gained since founding his business. Other life skills like communication and financial responsibility are among a few of the other benefits that Schulten has earned from his hard work.
"I've learned how to speak to people since I began," Schulten said. "Learning how to talk to people has benefited me because using that skill applies to everyday life."