New Teachers
At the beginning of the 2019-2020 school year at Saint Xavier High School, we gained a bunch of new faces around the school. We have Mrs. Newkirk and Mr. Hovekamp in counseling, Mr. Horton and Mr. Patzelt in the Math department, Mr. Stemle in the English department, and Mr. Bader in the Theology department. 
Mr. Kristopher Horton
Before coming to teach at St. X, Mr. Horton had gone to an all-boys high school. He attended Elder High School in Cincinnati, Ohio. Once he graduated, he went on to get his teaching degree in Math and began teaching at Presentation High School here in Louisville. He taught there for five years before coming to teach at St. X. Now that he is a Tiger, his favorite part of the school is the interactions with students. Also, getting to see students grow and achieve their goals is a part of St. X that Mr. Horton loves.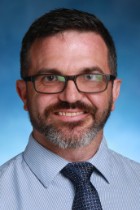 Mr. Nate Stemle 
St. X holds a special place in Mr. Stemle's heart because he was once a student here. After graduating, he went on to get his teaching degree in English and began teaching at Apollo High School. He was the head golf coach and the assistant baseball coach. He taught English and Journalism at Apollo High School, and teaches the same things here at St. X. When talking about why he wanted to teach, he mentioned how St. X was one of the big reasons he became a teacher. Now that Mr. Stemle is a teacher here, he said that besides the free lunches, his favorite part about being here is to see the growth in his students, and that it makes grading all of the papers worth it.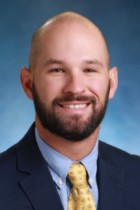 Mr. Andrew Hovekamp
Mr. Hovekamp is also a St. X graduate. He graduated in 2008 and went on to Northern Kentucky University to get his undergraduate degree and then began to work there. He worked there for five years and in that time finished his school counselor master's degree. Mr. Hovekamp returned to St. X this year and is working in guidance. He says that his favorite part of being here is being able to work one-on-one with the students. Also, he enjoys seeing the teachers he once had when he went to school here.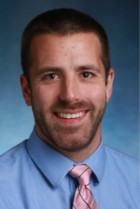 Mrs. Elizabeth Newkirk 
Coming from St. Athanasius, Mrs. Newkirk is a counselor at St. X. You will find her up in the guidance department working with students to find their way on the academic path. She said that now that she's at St. X, she wouldn't want to be anywhere else. Meeting all of the students and helping them find their path in life is what Mrs. Newkirk loves about St. X. She also loves the environment within the school and the brotherhood the students have with each other.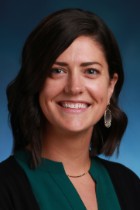 Mr. Joseph Patzelt
From the Northwest side of Chicago, Mr. Patzelt attended Fenwick High School before coming to Louisville. He played baseball at Bellarmine University while receiving his bachelor's degree in Math, and his master's degree in teacher leadership.  Now that Mr. Patzelt is teaching and coaching baseball at St. X, he said that his favorite part about being here is the competitive environment. He said that you really have to bring your 'A' game every day because if you're not, the classroom next to you will be bringing its 'A' game. Another reason that Mr. Patzelt loves being at St. X is the culture. He believes that every guest that walks in the door can feel the culture within the school.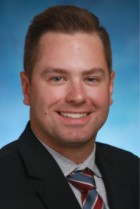 Mr. Chad Bader
Mr. Bader comes from a background of six years in the school system. Before coming to St. X, he taught at Saint Raphael for one year and at Desales for five years. Now at St. X, Mr. Bader is teaching Theology and works down in campus ministry. Once Mr. Bader got to St. X, he said that he felt that it was everything he was missing. He loves working with the students to help them grow and mature, and he loves the facility and staff here.