Top 10 Former Cards and Cats in the NBA
The NBA currently has 33 former Louisville and Kentucky players on active rosters. Out of these 33 players, only 10 have stood out this season. In preparation for Louisville's much anticipated trip to Rupp Arena on December 28th, these 10 players will be ranked on the their efficiency regarding field goal percentage, three-point percentage, and their points per game in the 2019-20 season so far.  
(The list will only include active NBA players, so athletes such as DeMarcus Cousins, John Wall, and De'Aaron Fox won't be accounted for in the rankings.)
1. Anthony Davis (UK 2011-12, Los Angeles Lakers)
Most famously known for his NCAA championship with Kentucky in 2012, Davis has been the best player from these two schools from the moment he entered the league in 2013. He made headlines this off-season by forcing the Pelicans' administration to trade him to the title favorite Lakers. Since last season, he has increased his free throw percentage and is currently leading the league in blocks per game with 3.1. He was an early choice for the MVP award, but I believe he'll have his eyes set on the Finals MVP instead.
2. Devin Booker (UK 2014-15, Phoenix Suns)
For all of the Louisville fans who believe the second spot should've gone to the "Spida" from Utah, it's hard to deny Booker's 25 points per game on 53% shooting. He overcame critics' expectations by leading his Suns team to an above .500 record. He's also been red hot from 3 this season, shooting a sharp 50% from behind the arch. I would love to see a playoff match up later this season between the Suns and Jazz to truly find out who the better guard is from the two schools.
3. Donovan Mitchell (U of L 2015-17, Utah Jazz)
If this list was based off of overall success in the NBA, the leaders would be Rondo followed by Mitchell because of their success and performances in the postseason. Mitchell has been in the public eye since taking down all-stars such as Paul George, Russell Westbrook, and Carmelo Anthony in the playoffs two seasons ago. But early on this season, Mitchell has been above average in making 44% of his shots. He has a career-high in assists and has been shooting at 38% from the 3-point line. His team's record this season sits at 9-5, which is mostly due to Mitchell's electric scoring and Mike Conley's added ball movement.
4. Karl-Anthony Towns (UK 2014-15, Minnesota Timberwolves)
KAT looks primed for a breakout season. He's responded to the off-season criticisms of not being able to win without Jimmy Butler on his team by starting off the season with a career-high 26 points per game on 51% shooting. He's been shooting 45% from three-point range and has been grabbing 12 boards a game despite the amount of time he spends outside the arc. The team started off with a record of 8-8, currently occupying the 8th seed of the Western Conference. My prediction for the season would be an all star selection for Towns and a first-round playoff exit for the Timberwolves.
5. Montrezl Harrell (U of L 2012-15, Los Angeles Clippers)
He's been terrific since the start of the season, shooting a whopping 59% from the field on 18 points per game. With 7.3 rebounds per game this season, Harrell has been playing big minutes for the Clippers. He's one of the few players on this list with a championship ring and he could likely get his first NBA Title at the end of the season. He's now playing with last year's Finals MVP Kawhi Leonard, so Harrell should be able to free himself up for more touches and baskets this season. I'm excited to see him match up against big men such as Jokic and Davis in this year's stacked Western Conference.
6. Jamal Murray (UK 2015-16, Denver Nuggets)
Since being drafted in 2016, Murray has been consistently improving. He has steadily improved over the last three seasons despite the amount of talent level the Nuggets possess. Many are waiting for Murray to make the jump to "elite", but I don't believe it will be this season. He's a very good player and has a lot of potential, which is the reason I've put him high on the list despite the criticism. He's averaging 18.5 points per game on 42.8% from the field, while only making 36.8% of his three-point shots. He's averaging a career-high 5.2 assists per game but he needs to increase his three-point percentage to be considered the "shooter" he wants to be.
7. Bam Adebayo (UK 2016-17, Miami Heat)
Another young former Wildcat, Bam, has been improving in every stat line over the last three seasons and is now averaging 13.8 points on 60% shooting. Aside from this ridiculous efficiency, Adebayo is averaging a career-high 10.2 rebounds a game and 4.5 assists. He's been picking up 1.7 steals per game on account of his 7'1 wingspan. He's been a key ingredient in Miami's early success this season, mostly due to his 32 minutes per game — another career-high for him this season. He's on pace to make a playoff run with the all-star Jimmy Butler later this season and he will surely be a key factor as to whether or not they have postseason success.
8. Eric Bledsoe (UK 2009-10, Milwaukee Bucks)
Bledsoe has been a great 3-and-D player his whole career, capable of guarding the likes of Steph Curry while also being able to spread the floor with his perimeter shooting. He's been shooting 47.4% from the field with 18 points per game. His three-point percentage has taken a bit of a dive this season at 30%, but he should be able to get it up to around 35% by the end of the season. His most impressive stat lines have been his assists and rebounds which both currently sit at 5.4. This was the main reason I put him above this next all-time great Wildcat.
9. Rajon Rondo (UK 2004-06, Los Angeles Lakers)
Even though Rondo has only played a few games this season due to injury, he seems to be just the same as he's always been. His three-point percentage is at 33% this year which is above his career-average of 31%. He's averaging 10 points with 6 assists on 35 percent shooting in only 21 minutes a game this season. He has plenty of time to get his shooting percentage up this season but it is good to see him facilitating the ball at the same efficiency we've been accustomed to seeing from him. He will definitely be a key component in LeBron's annual hunt for a championship, so let's just hope his poor three-point shooting isn't exploited too much by opposing defenses this season.
10. Willie Cauley-Stein (UK 2012-15, Golden State Warriors)
The Warrior's many injuries this season have given players like Cauley-Stein an opportunity to show their worth in today's NBA. He's been averaging 59.5% from the field in only 20 minutes a night. His 8 points per game and 6.2 rebounds make him a formidable opponent on the pick and roll. The most surprising stat for Cauley-Stein is his 1.5 steals per game this season, which really adds to his defensive value for the Warriors. He'll have a whole year to prove his worth on the freshly terrible lottery team of the Golden State Warriors. Hopefully he'll rise to this opportunity and become the starting center when Klay and Steph make their eventual title run in the 2020-21 season.
**Honorable Mention**
Kevin Knox (UK 2017-18, New York Knicks) 
Knox has surprisingly been pretty quiet since being drafted 9th by the Knicks in 2018, but his improvement hasn't gone unnoticed. He's shooting a career-high 40% from three this season and has been scoring 8.7 points per game on 21 minutes of play. His field goal percentage of 39.6% is the most disappointing aspect of his game considering he's a 6'7 forward with lots of athleticism. The Knicks won't be making the playoffs anytime soon, so hopefully Knox can continue to improve and become a good piece for a future off-season signee.
About the Writer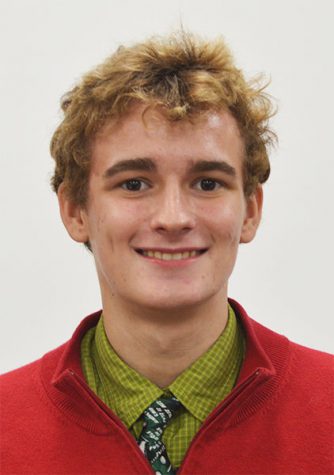 Sawyer Haming, Staff Writer
He is an 18-year-old aspiring writer who hopes to someday interview some of the world's most famous people. He enjoys watching movies and basketball. His...