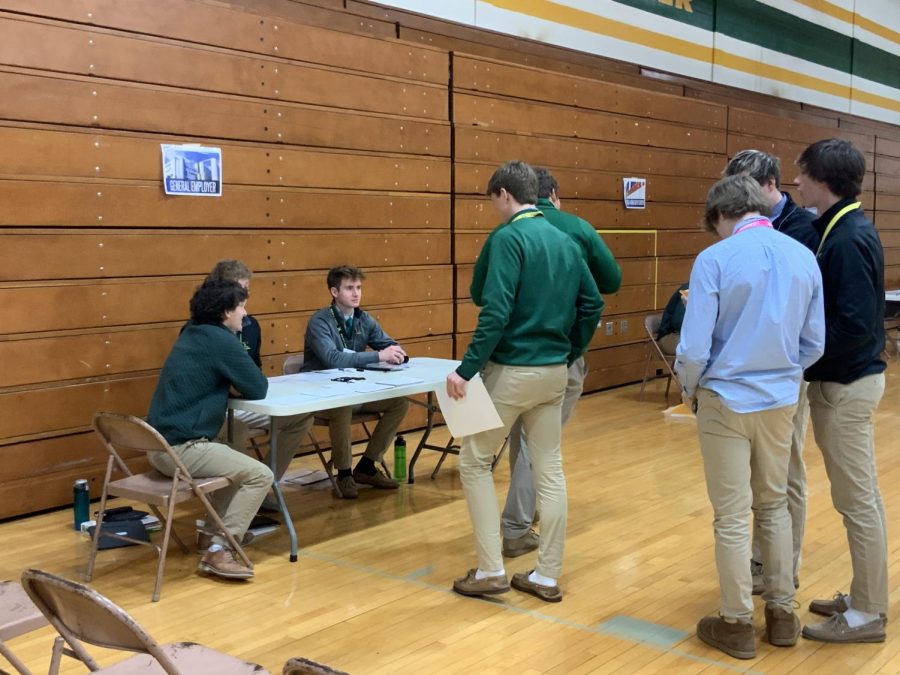 Poverty Simulation Teaches Empathy
March 21, 2023
Anyone can read about the plight of others and discuss what it might feel like to be in certain situations, but the best way to learn empathy is to follow the old adage and walk a mile in someone else's shoes. St. X's theology department organized an activity that let students step into the shoes of people living in poverty through a tangible simulation.
A poverty simulation is an experience designed to help students understand what it might be like to live in a typical low-income family simply trying to survive. The objective was to sensitize students to the realities faced by low-income people.
"Students were placed in 'families'," Mr. Murphy, one of the directors of the poverty simulation, said. "The challenge for families was to provide for basic necessities and shelter during the course of one 'month'. In the simulation, this 'month' is divided into four 15-minute 'weeks'. They needed to feed their families, pay their bills, keep their kids in school, etc."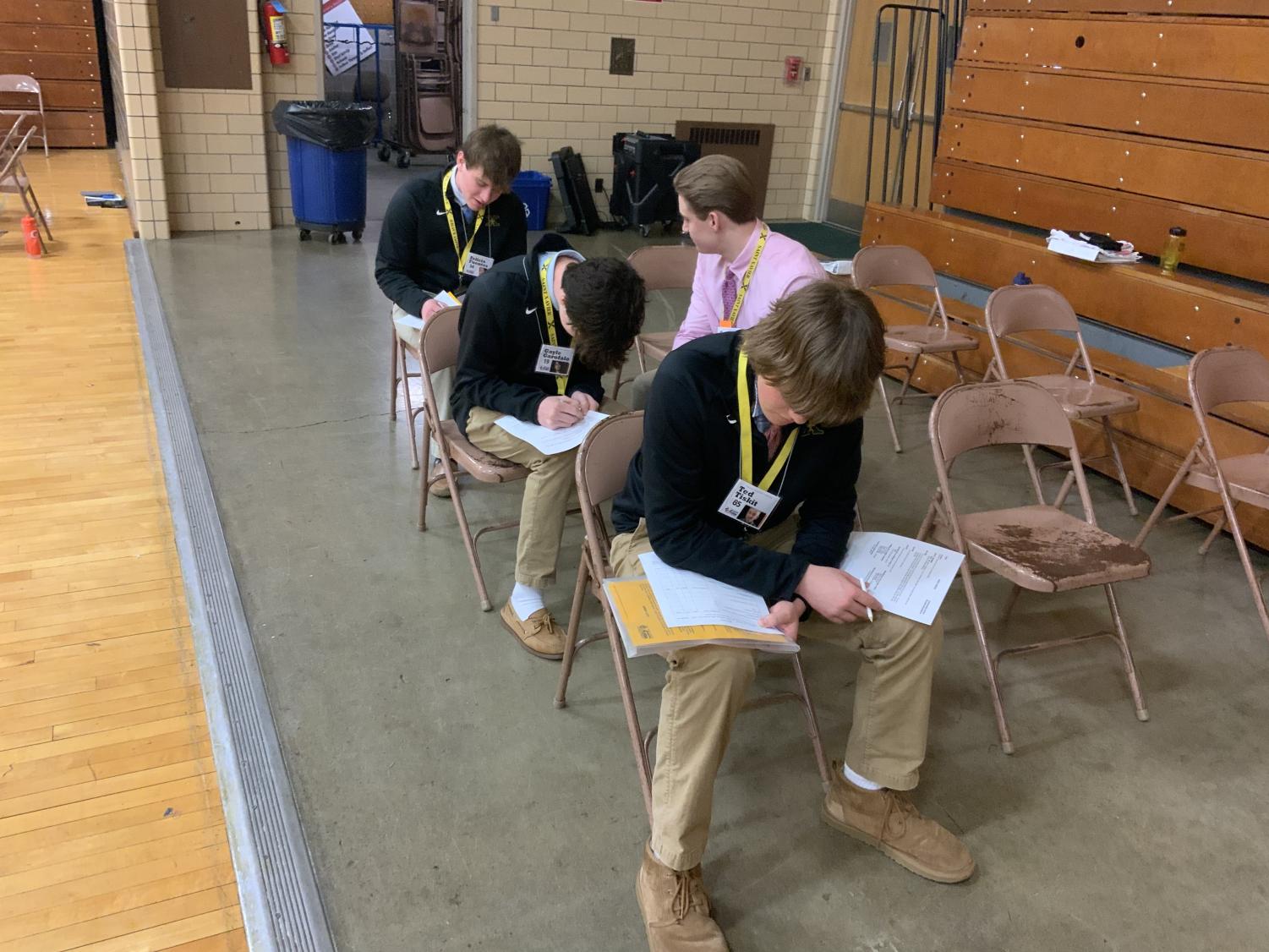 The simulation took place be in the Sterne Gym over the past two days. The first two sessions took place on Monday, March 20. during A and B periods in the morning and G and H periods in the afternoon. The last session was on Tuesday, March 21. during B and G periods in the morning.
The poverty simulation was previously postponed the past three years due to the COVID pandemic. By the time they realized it was a possibility last year, it was a little too late.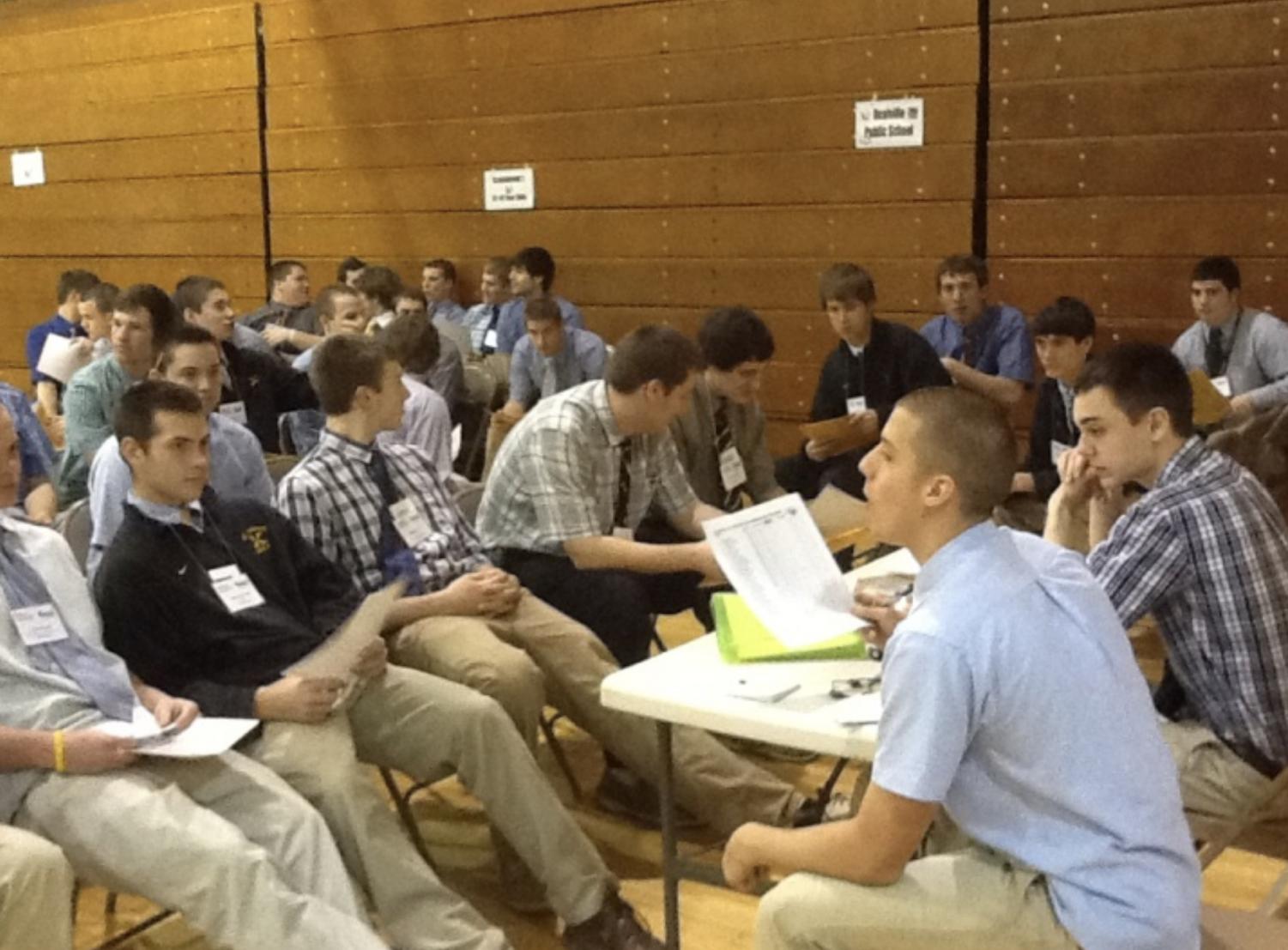 "We were in the preparation process when the pandemic shut things down in March 2020," Murphy said. "Obviously, we had to cancel it since everyone was at home. The following year, due to the hybrid model we were using in March 2021, the poverty simulation just wasn't going to be practical." 
Senior volunteers were needed to help make the simulation work. They helped with the simulation by working at the tables and being in charge of different jobs.
Student's saw this as an impactful experience because it's active and engaging. More importantly, it helped students think about the challenges many people face. Teachers of the Social Justice class can use examples from the simulation to further their instruction in the classroom to develop empathy. 
This poverty simulation teaches the St. X students life lessons that they can implement in their own lives. The empathy they learn from this experience can help not only the St. X community become a better place, but hopefully the Louisville area as a whole also.