The Tourney 23: All Hockey Hair Team
March 16, 2023
The hockey world fixated on the Minnesota High School Hockey State Tournament last weekend to watch future NCAA Division I and NHL players compete in front of 20,000 people in St. Paul. While the play was some of the best in the country, the tournament which is referred to as "The Tourney," is known for having some of the greatest hairstyles ever known to man.
Today, I'll highlight some of the best we saw while creating The Tourney 23: All Hockey- Hair team.
"The Skullet"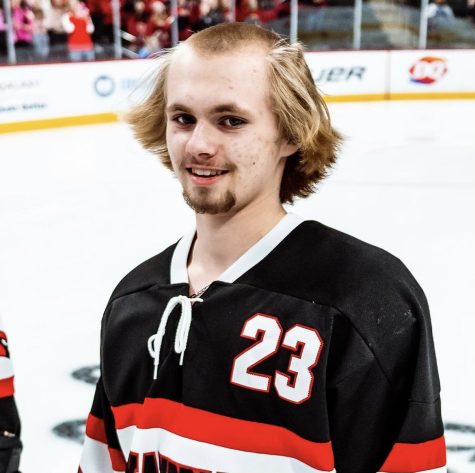 Oh my! Starting off with an absolute beaut of a hairstyle here. Alexandria's Caleb Lind broke out one of the most unique ones of the tournament, shaving the top of his head but keeping the sides and back as long as possible. Legendary commitment from the junior that deserves the recognition. 
"Redhead Raider"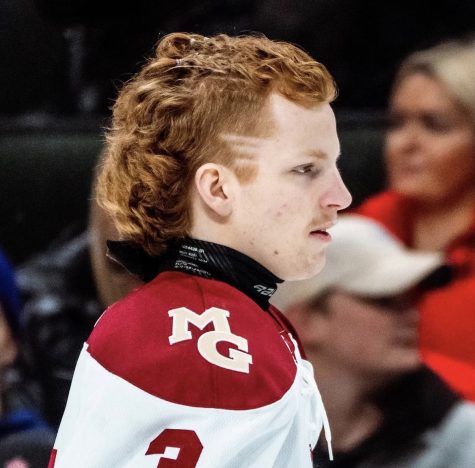 A sweet mullet with nice stripes on the side. This is a classic hairstyle that was pulled off perfectly. If you look closely you will also see the tiny ponytails at the top. Huge props to Maple Grove's Ty Patefield for this sick piece of lettuce.
"White Iverson"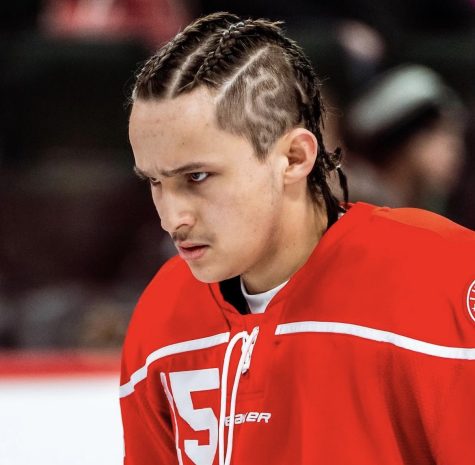 This is not an easy one to pull off which makes this even more impressive. Starting with the beautifully braided hair at the top, going down to what I believe is a snake shaved into the side of his head. I'm not sure what style Luverne forward Gavin Reisch was going for, but I immediately got 'White Iverson' vibes from it and I loved it. 
"The 70s"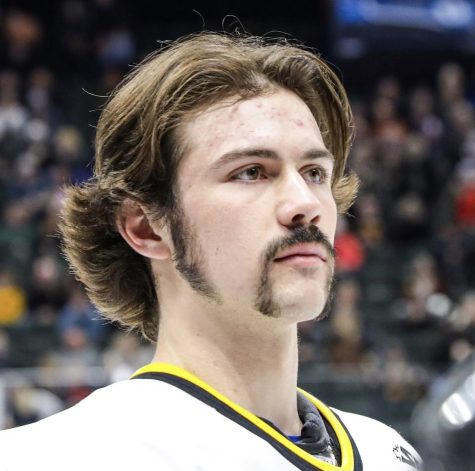 A timeless masterpiece. The middle part has become a somewhat overused hairstyle in recent times, but how can yours stand out from the rest? Give it some rocking sidekicks of a retro mustache and extended sideburns. Warroads' Griffin Marvin did this perfectly. When I say this combo he put together was one of the best of the week, I'm not lying. Many agreed with me as well, as this cut won Bauer Hockey's "2023 Flow Tourney."
"The Afro of all Afros"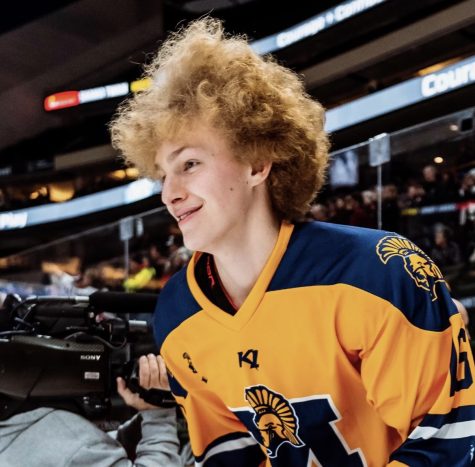 It makes absolutely no sense to me how all this fits into his helmet. No clue if the blonde is natural or not but it definitely completes the look for me. I believe the size of this one was the largest of the tournament, meaning it had to be put on here. Mahtomedi's Wyatt Tarnoski had a great tournament by both winning it all and finding his place onto this list. 
"The one all Goalies wish they were"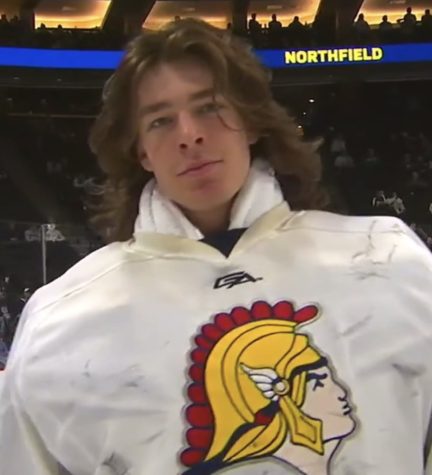 You know I had to put a goalie on here. Orono's Johnny Delong has some insane salad going on here. Some of the most luscious of the tourney, the towel around the neck makes it look even better. As a goalie myself I only wish that I could pull off this look. Huge thank you to Johnny for representing for us tendy's across the nation.