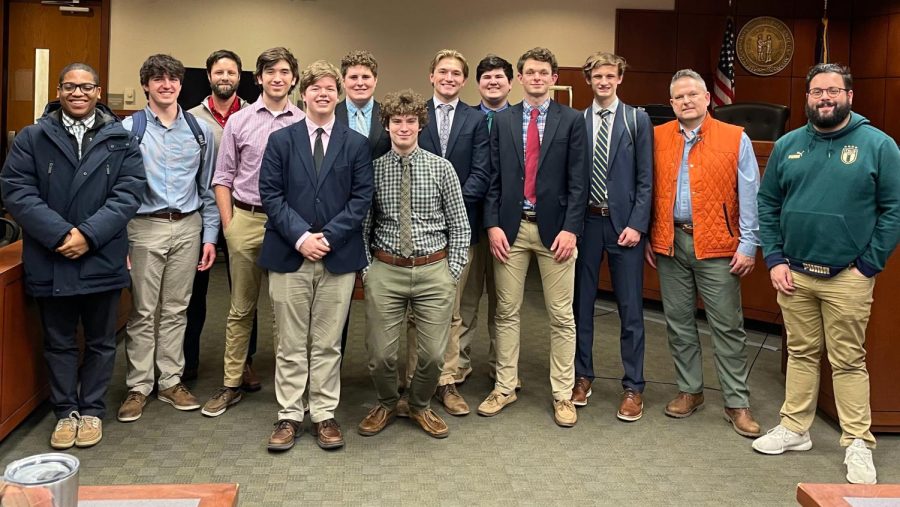 The Rise of St. X's Mock Trial Team
March 15, 2023
In just two short years, the St. X mock trial team went from a mere concept to competing in the state tournament.

Two seniors, Talbott Dilger and Graham Ice, proposed the idea of a Mock Trial team to assistant principal Mr. Sorin Spohn. After consulting with the Kentucky High School Mock Trial Association, St. X was able to field a team and begin competing.

The group completed a search for a coaching staff and hired a staff which Mr. Spohn chose to join. With the discovery that most successful teams have a class associated with the program, Mr. Spohn began developing a curriculum to bring to St. X so the team can continue to compete at such a high level of competition.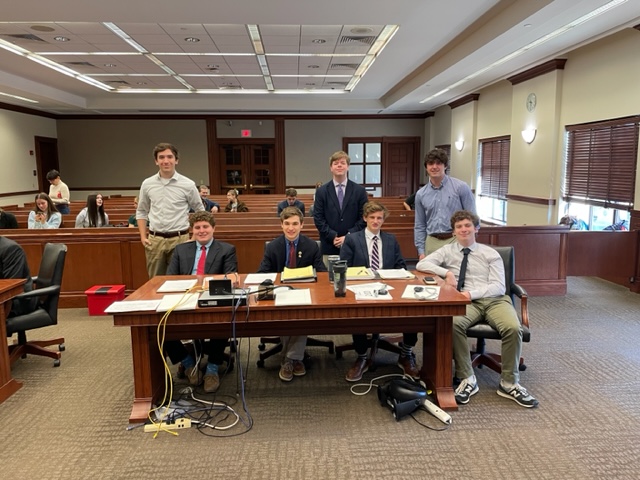 This is St. X's first year competing in live in-person events. They placed fourth at the Wildcat Invitational and fifth in the regional tournament.

Coaches Alex Oliva and Craig Dilger had so many positive things to say about the team's performance. Dilger praised all of the seniors and the leadership they brought to the team.

"The team embodies all aspects of St. X — spirit, drive, determination, flexibility, and trust," Dilger said.
After a successful season this year, it is almost certain that the Tigers will be back in action next year, chasing after their first state title.