St. X Volleyball Season Preview
March 15, 2023
The St. X volleyball team heads into the 2023 season with a chip on their shoulders. After a state championship loss to Trinity, the Tigers will look to avenge the loss and make a run at it again.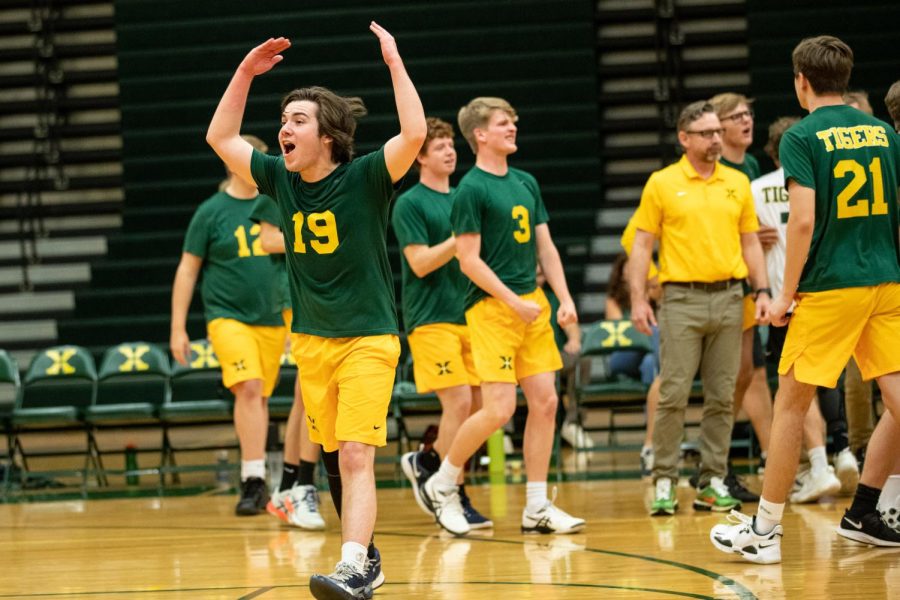 St. X enters the season as one of the favorites to win another state championship. Ten of the twelve players are upperclassmen. That kind of leadership can prove valuable in close games.
For the first time, the team had offseason workouts and implemented a weight room plan. They found strength and conditioning could help the Tigers in a long and grueling season.
A lot of players play travel volleyball together. This chemistry outside of the normal St. X season could make the difference.
"I got plenty of work and conditioning playing with a travel volleyball team," Malone said. "With that team we got good chemistry between some St. X players."
The old saying "defense wins championships" could certainly be applied to volleyball. The Tigers certainly have the physical ability and mentality to shut down opposing offenses. Turning opposing spikes away is a key in whether you win or lose.