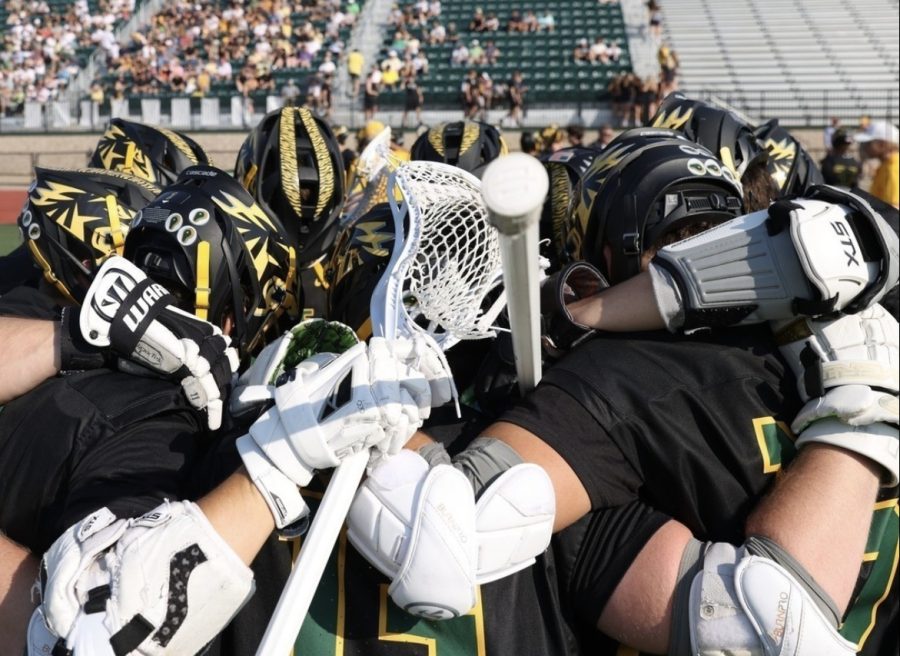 Lacrosse Working for Fifth Straight Title
March 2, 2023
Coming off of winning four state championships in a row, the Tiger lacrosse team looks to win another one this year with a huge target on their backs.
"This year's team has a special type of chemistry to it that is all about having a good time with one another," senior Jackson Campisano said. "There's a competitive nature that gets all the guys focused when it's time to get work done. While maturity has been an issue in the past, the team is shaping up to have a real 'go get it' attitude."
With lots of returning starters from last year's team, the Tigers look to put up a strong offensive style of play by applying heavy pressure to other teams defenses. The team will need the defense and face offs to execute in order to get the offense going.
Some of the top returnees include junior Ohio State commit Trevor Havill, senior Bellarmine commit Jackson Campsiano, senior midfielders Jake Sendaydiego and Luc Boudreau and the leading point scorer for a single season with 136 points, Henry Mercer. Towson commit Ryder John and Andrew Powell are also going to be key players on defense, and Jack Phelps will be very important to the attack.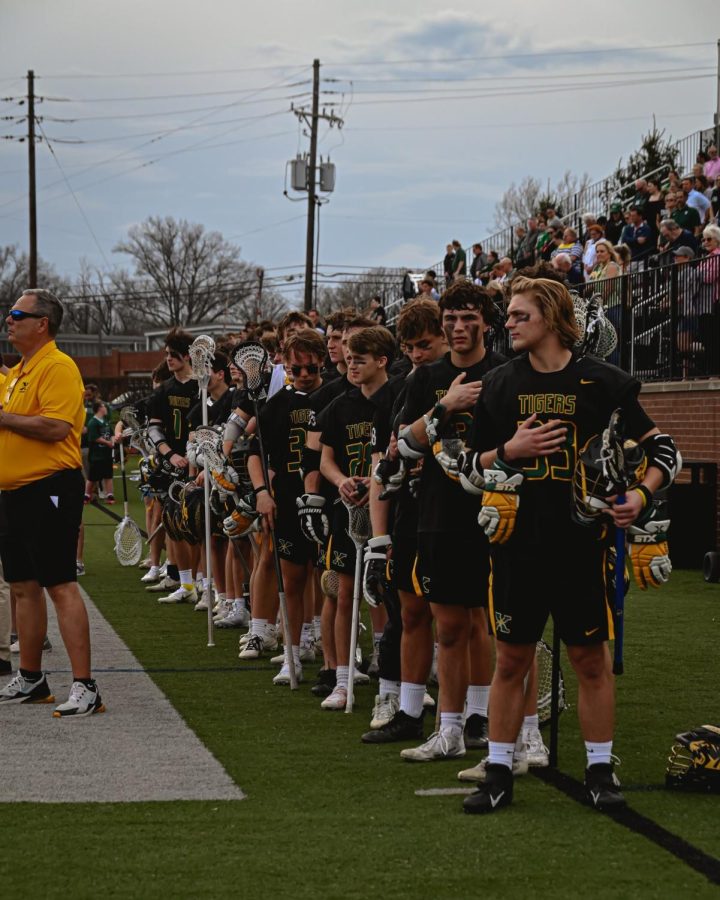 The leadership on this team is very strong, and there are many different so-called 'glue guys'. A glue guy is a player that exhibits great leadership, unselfishness and holds the team together. When asked who the glue guy is, multiple team members named multiple people who have embodied this role:
"The glue guy on the team would definitely be Jackson Campisano. He is a tough nosed player and always makes the ride slide when he needs to."
"Luc Boudreau is the team's glue. He's a leader on the field and facilitates the offense. I've never seen him angry which keeps the team going."
"Holden Siebel is easily the glue guy on this team. If anyone is messing around, he always makes sure to keep them in line and focused."
"The man that holds the team together is senior John Reid Carlon. He plays a leadership role that bridges the gap between players. He's already positively impacted the team through his work ethic and by motivating his teammates"
"Tyler Jurgenson has to be the glue guy. He is friends with everyone on the team and is super positive all the time."
---
Although the Tigers have all the talent in the world and they have won multiple championships in a row, they are still hungry for more. 
"This year's group is hard working, and we are still hungry for another championship. People have asked me if it is hard to stay motivated as a group after winning four straight. I always tell them it's about your team's identity," junior defensive player Ryder John said. "You need to be ready to push yourself and your teammates every day to stay on that path and chase another ring."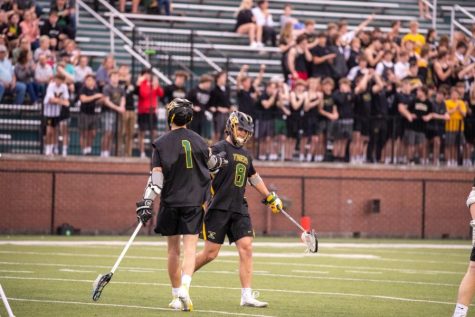 The Tigers start off their season opener vs Collegiate high school on March 1. The team has a 20 game schedule with their toughest competition against teams like Georgetown Prep, Culver and Western Reserve Academy. These teams are highly ranked in the nation and will provide a tough task. 
"My goal for this year's team is to put on our best effort every single game. In the past, we've struggled to maintain our competitive edge and while it hasn't always cost us games, it's negatively affected the team," Jackson Campisano said. "Playing powerhouse teams like Georgetown Prep (D.C.) and Culver Academy (IN) require everyone on the team to be doing their best."
The Tigers will have a huge target on their back this season after winning the last four state championships, but their great leadership, depth, and talent will guide them on their journey to number five.