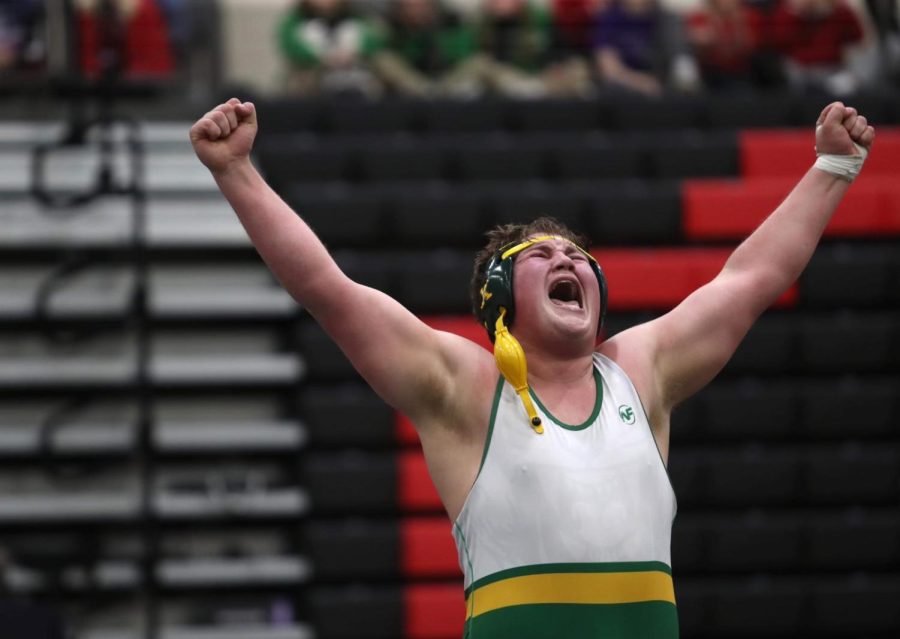 Guillaume Wins Wrestling State Title
March 1, 2023
Junior Carter Guillaume achieved greatness and won an individual state championship for the Tigers over the weekend. He became the 27th Tiger to win an individual state championship and the first heavyweight state champion for the Tigers in 23 years.
"It feels awesome knowing that I made history," said Guillaume. "Hopefully this brings a good line of heavyweights for the future."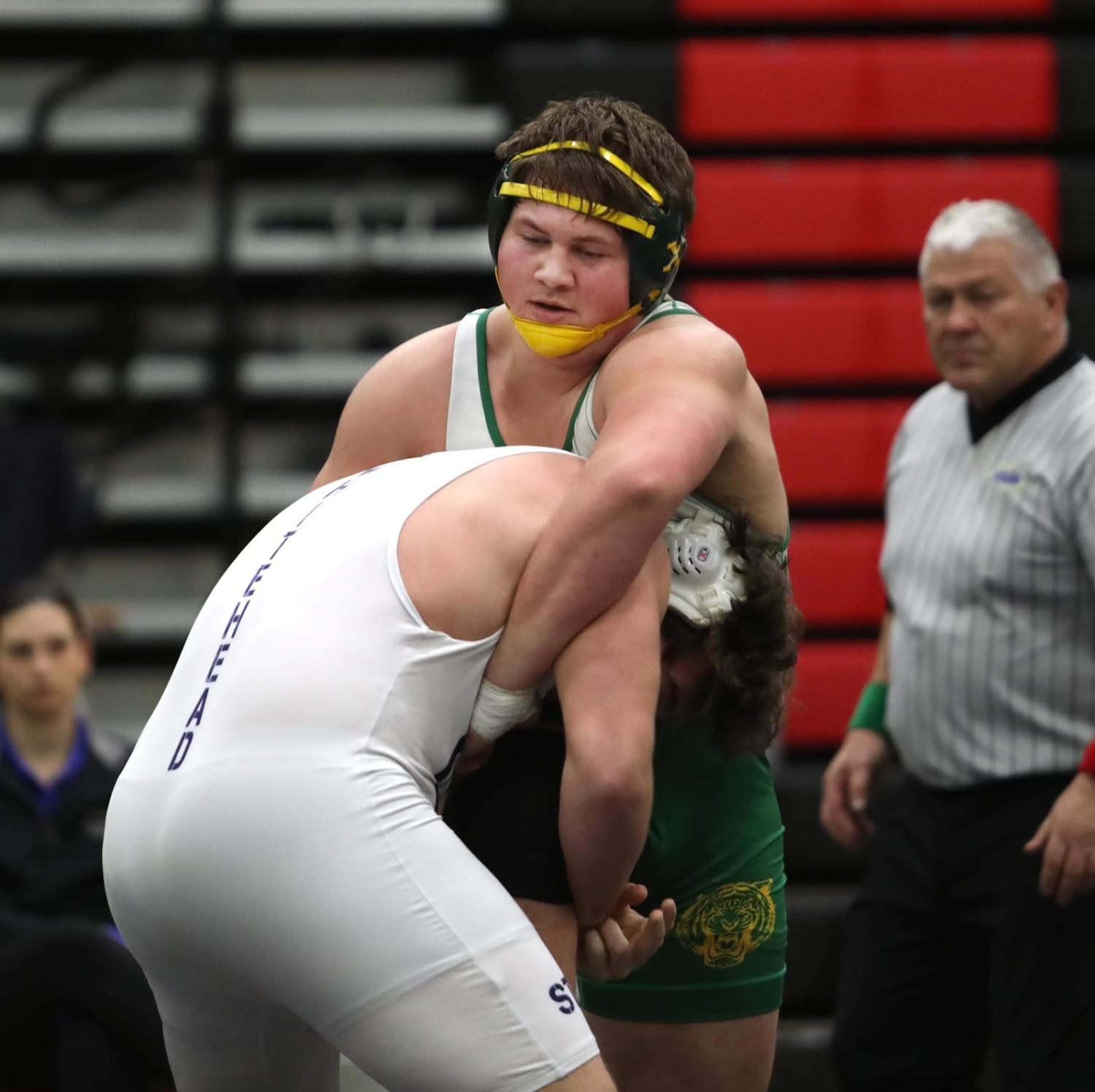 Guillaume's wrestling season was spectacular and showed that he is a great heavyweight in Kentucky. It wasn't easy for Guillaume though, as there were bumps in the road to greatness that he had to overcome.
"There were a lot of ups and downs this season," Guillaume said. "I battled a lot of sickness and other adversity but I pushed through in the end."
Last year as a sophomore, Guillaume was the runner-up in the state tournament and he took the loss very personally. Even though placing second as a sophomore was a very impressive accomplishment, Guillaume didn't want to settle. It was one of his biggest motivations going into the off-season and he didn't want to feel that way again.
It fueled Guillaume in the off-season to push himself to the limit to make sure that loss didn't happen again. It all paid off as Guillaume accomplished what he had been dreaming of ever since he was a little kid.
"It's really a dream come true and all of the hard work paid off," Guillaume said. "I remember looking at the wall of champions in the room when I was little and thinking I could never be there, and now I am."