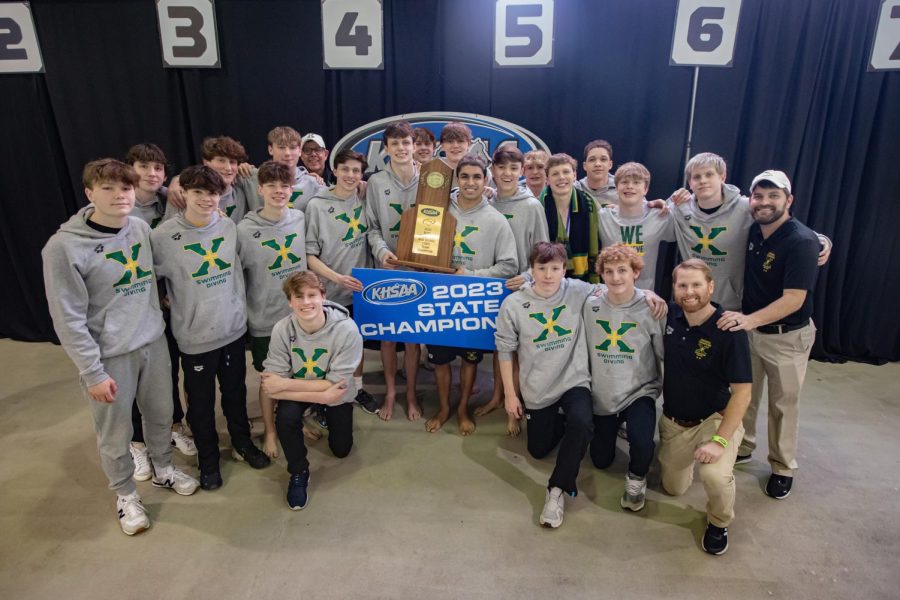 Tigers Swim to 35th Straight Championship
February 24, 2023
The two-time national champions and 57 time state champion Tiger swimmers took home their 35th straight state championship last weekend at University of Kentucky's natatorium.
This was a total team effort from the Tigers with eight different swimmers winning an individual or relay state championship. Coach Larkin has always stressed the importance of being a team to his swimmers, and this year was a great example of that.
"I think this year we had a strong concept of 'Team'," Coach Larkin said. "The team concept takes time and commitment to develop; this year's group bought into the culture and had a collective responsibility to one another all season. We knew the goals we had set were very high, and we needed to accelerate the team culture, not try and hope all would just fall into place. They worked all season on being a team, and I feel like we continued to improve with each meet."
The Tigers were led by senior captain Will Scholtz who had himself a day. Scholtz set a new state record in the 200 IM with an impressive time of 1:45.40. The Tigers placed 1, 3, 4 and 5 in that race. Junior Johnny Crush was also dominant in the meet. He set a state record in the 100 backstroke with a time of 46.55, and he won the 100 free with a time of 43.89. Both swimmers were named co-most outstanding competitors by the swimming coaches association for their performances.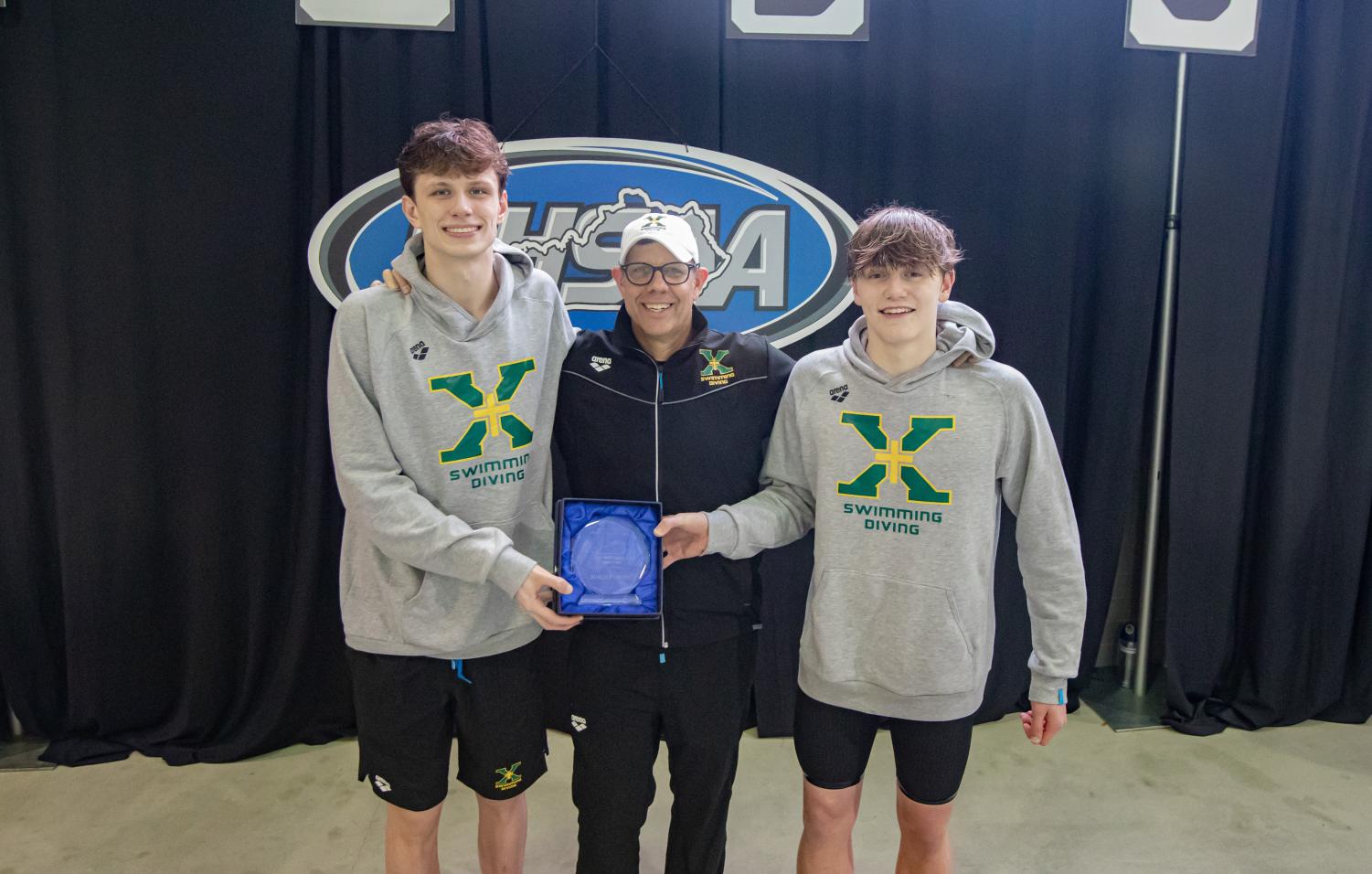 The most impressive feat the Tiger swimmers accomplished this state week came from the 400 free relay team. The relay team consisted of sophomores Alex Thiesing and Thomas Mercer, with Johnny Crush and Will Scholtz at the anchor. The Tigers set a blazing state record of 2:57.50 in the event. 
"The race was pretty special," Scholtz said. "It was more of a meaningful race than anything, because we broke the 3:00 mark for the first time in state and team history, even though we've been close to it so many times."
This shattered the Tigers previous record set last year by a full three seconds. It is a feat that will likely never be repeated again in the state.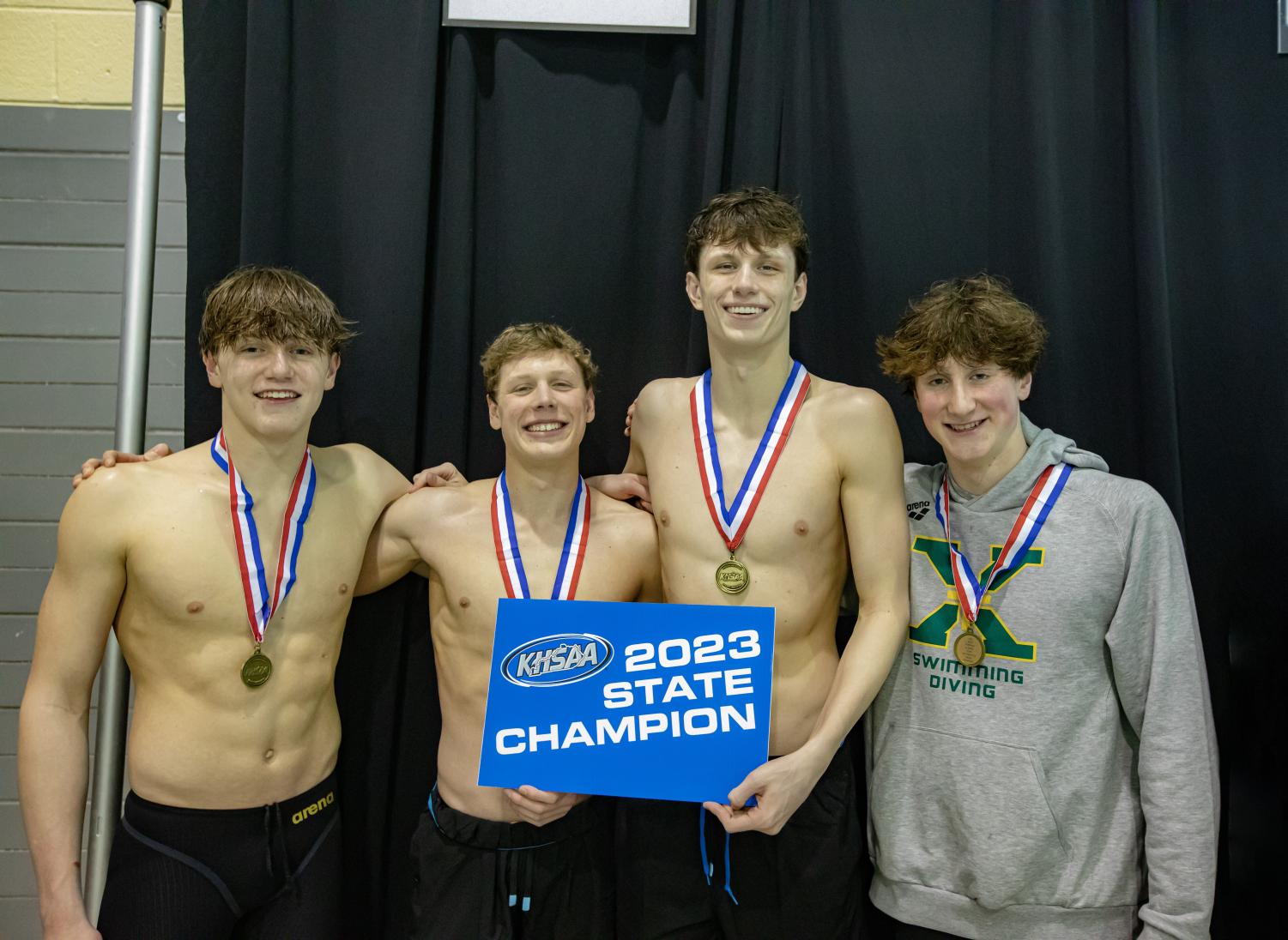 Thiesing and Thomas Mercer both really stepped up with great performances as underclassmen. Thiesing won the 200 free with a time of 1:40.22 (Tigers placed 1, 3, 4 and 5) and Mercer won the 100 fly with a time of 48.48. 
"Thomas Mercer stepped up big time this season, he really filled some holes in the lineup that were left open by graduating seniors from last year," Larkin said. "Alex Thiesing was another student who stepped up, both won events at state as sophomores and had key swims on the relays." 
Seniors Lorenzo Martinelli, Zain Butt, junior Jack Augustus and junior Sammy McCall set a new school record in the 200 free relay. Jack Augustus also won the 500 free with the Tigers placing 1, 2, 5 and 6. All in all, the success that the swim team had all season came from many different swimmers: a total team effort.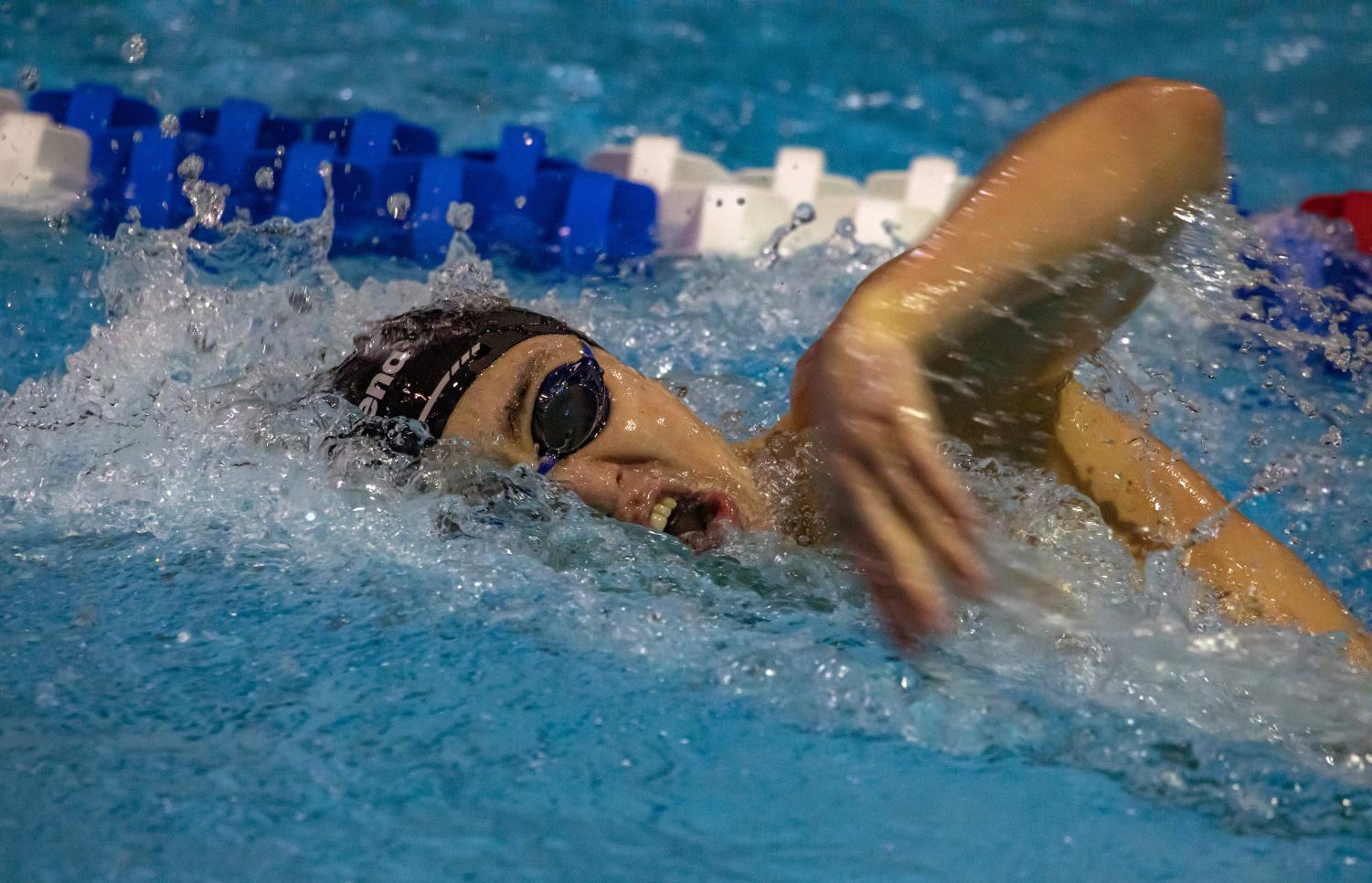 "I think this team had a laser focus all season. We worked on maxing our potential in every level of the program, which led to many personal bests and an improvement to our development process as a whole," Larkin said. "The seniors played a key role in providing the necessary leadership for a nationally ranked program, and the underclassmen bought into the program's core values. The future is bright for this program!"
It is safe to say St. X can certainly expect the level of excellence of the swim program as shown the past 40 years to continue in the hands of Coach Larkin and the underclassmen.