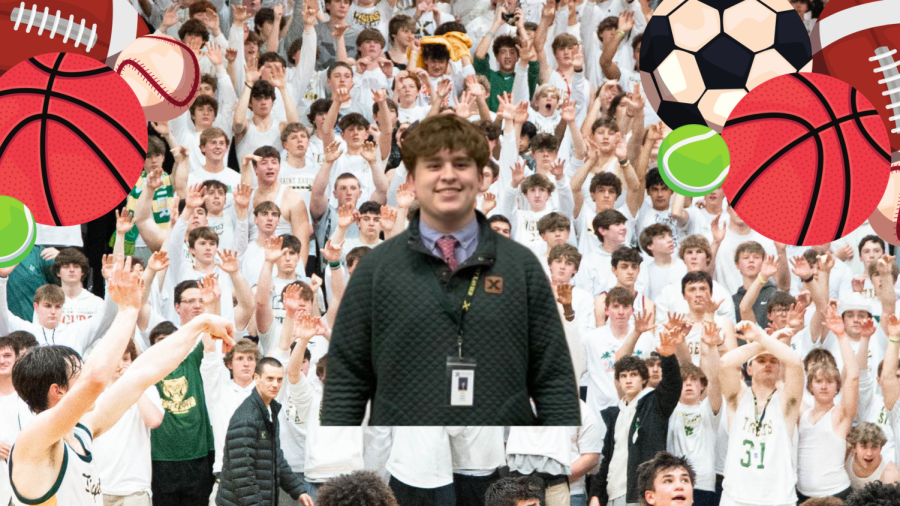 Fischer's Sports World
The world of sports is a mixed bag. From heartwarming, attention-grabbing events to downright cruel and maddening ones. My view on this world is definitely different than most. I'm a fan of all sports of all kinds. These are the top headlines from my world lately. 
February 16, 2023
1) Super Bowl
Patrick Mahomes has cemented himself as destined to be one of the greats. The Chiefs came back to beat the Eagles 38-35. I think we are witnessing only the beginning of this dynasty. Patrick Mahomes is now on a trajectory to challenge for GOAT status if he keeps it up. Although, seven super bowls is hard to match.
2) LePoints
Lebron has cemented himself as the second best player of all time. Kareem is officially out of the GOAT conversation in most people's eyes; however, Lebron is still second rate compared to the real GOAT, Michael Jeffrey Jordan. The fans at Crypto.com Arena proved how people today really live in the moment. Not a camera in sight.
3) Goodbye Forever, Tom Brady (maybe)
While not as surprising as his first retirement, Tom Brady retiring will always be love-hate for me. As a Dolphins fan I hate him, but as a fan of winners, I hate to see him go. Tom has retired from football and will hopefully get to spend some more time with his family. Brady's beach-themed retirement even sponsored an auction for some sand where he was sitting. Truly legendary.
4) Historic Trade Deadline
The Nets have officially imploded. They went from Harden, Kyrie, and Durant to Simmons, Bridges, Dinwiddie, and Cam Thomas. Durant was sent to the Suns and Kyrie to the Mavs. My opinion: the Nets will be even more serious contenders in a few years. The Timberwolves, Lakers and Jazz made a three-team trade. Timberwolves received Mike Conley, Lakers received DLo, Vanderbilt, and Beasley, and Utah received Westbrook and a 2027 first round pick. Utah is expected to waive Westbrook. I think every team got better towards their current goals. 
5) Frauds
Manchester City FC have been stunned with findings of over 100 breaches in Financial Fair Play rules. Although not surprising, City have proved themselves to be the scandalous cheaters. This scandal might even result in relegation. Another scandal has hit one of Europe's top clubs. FC Barcelona have been found paying referees. All of that for their rivals to three-peat the UCL.