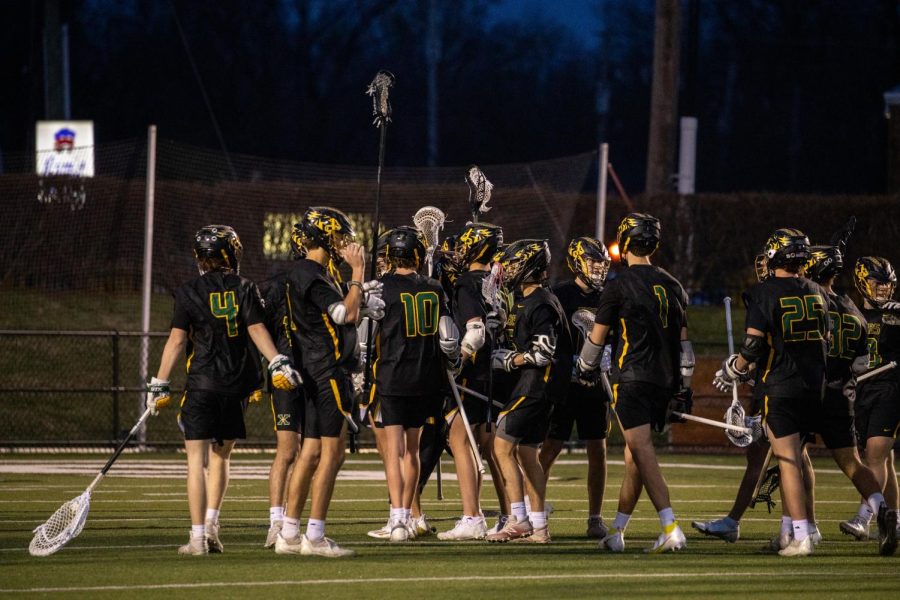 Lacrosse Plays Hardest Schedule in Years
March 15, 2023
This year the Tigers Lacrosse team has arguably the hardest schedule in program history. The team plays 20 regular season games this year: 12 of them against out of state opponents. This year's schedule has a high number of teams that current players have never faced. With lots of senior leadership on the squad this year will play a huge factor in big games. The stage is set for the Tigers to make a name for themselves as a National program. 
After a local first game versus Louisville Collegiate, Western Reserve Academy (OH) comes to town. The Pioneers have a very talented defense. With two players ranked in the National Lacrosse Federation top-20 player rankings for the 2023 class; nothing more will come easy even for the Tigers experienced offense. Last season when they faced the previous top-25 team in the country, they were defeated 7-5. This year they look for revenge to lock in a huge win for the program.
After the first two games, the team goes on a road trip to Indiana. They are set to face a good Carmel team, as well as a preseason top three team in the country, Culver Academy. The game against Culver will be easily one of the two hardest teams the team will face all year. In 2022 the team fell to Culver 20-6.
The Tigers then have a stretch of home games. These five games won't test the team as much, but will prepare them for rival Trinity and the spring break trip.
Head Coach Scott Howe brings the squad to Virginia Beach annually for a spring break trip, and this year's trip brings two of the toughest games of the year: Georgetown Prep, ranked 15th in the US Lacrosse Magazine preseason rankings, and a talented Norfolk Academy team who beat the Tigers in overtime last season. Georgetown Prep's offense will give the Tiger defense everything they can handle, with two five-star recruits on the starting attack line.
Following spring break, they will play two more important games for the program in Brother Rice (MI), and Cincinnati St. Xavier. These two hard games will be great for the team as they prepare to take home the team's 5th straight state championship.