Top 5 St. X Sports Facilities
February 20, 2023
It is without a doubt that here at St. X, we are very passionate about our sports teams. With that said, there has also been an extreme amount of time and effort put into all of the different sports facilities over the years. There is a different facility or area on campus for almost every sport we have a team for. Here are the top five on-campus facilities that I think are the best, not the most useful. These facilities are the ones that make St. X stand out the most. 
Honorable Mentions: Carl '45 and Rosemary Mueller Baseball Field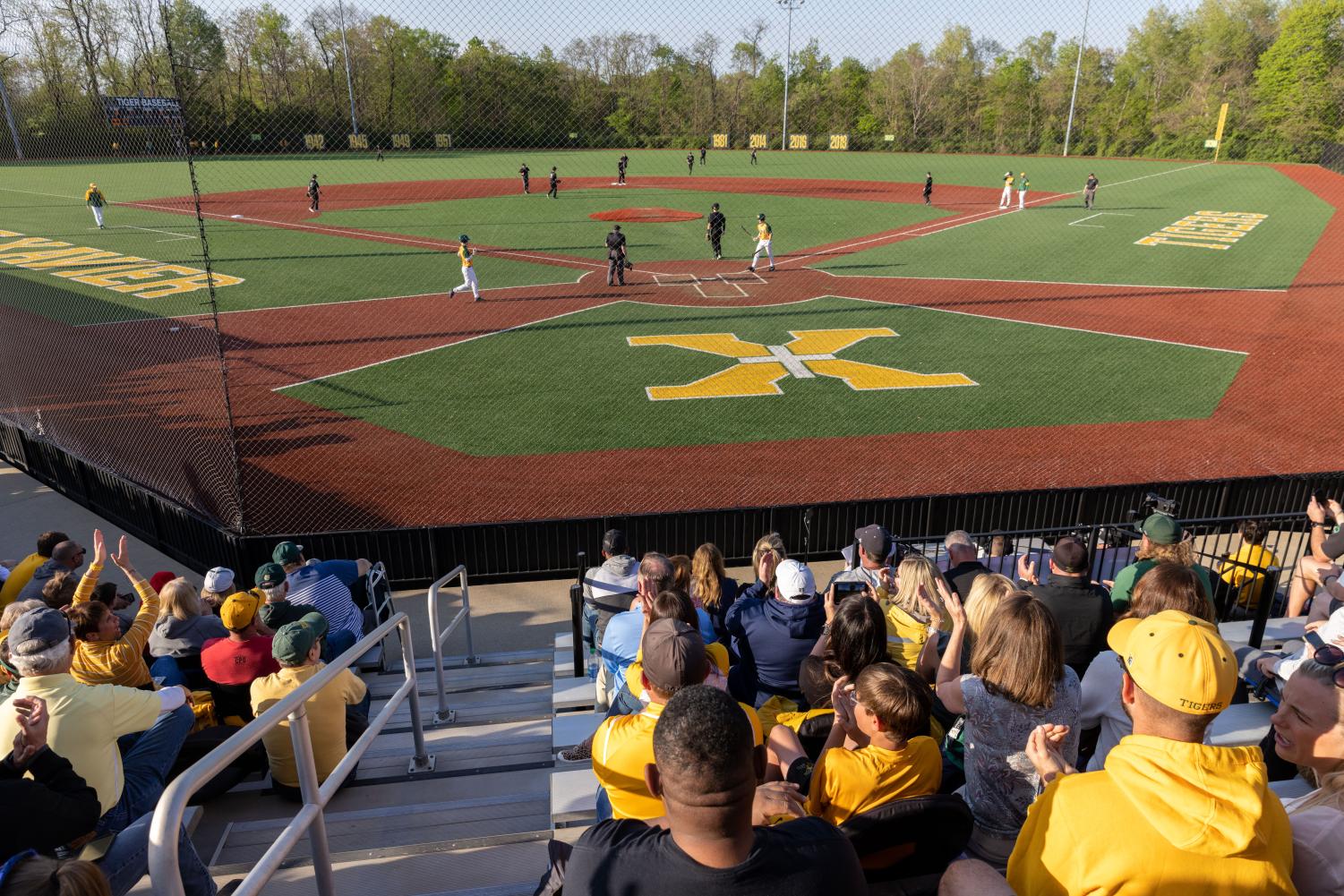 The baseball field is something that really does its job of setting St. X apart from lots of other high schools in the region. It has lots to offer including home and away bullpens, and even batting cages to use before games. It is also surrounded by large stadium seats and lights.  Although this didn't make my top five, the field is still very important and impressive.
5. Brother Thomas More Page Stadium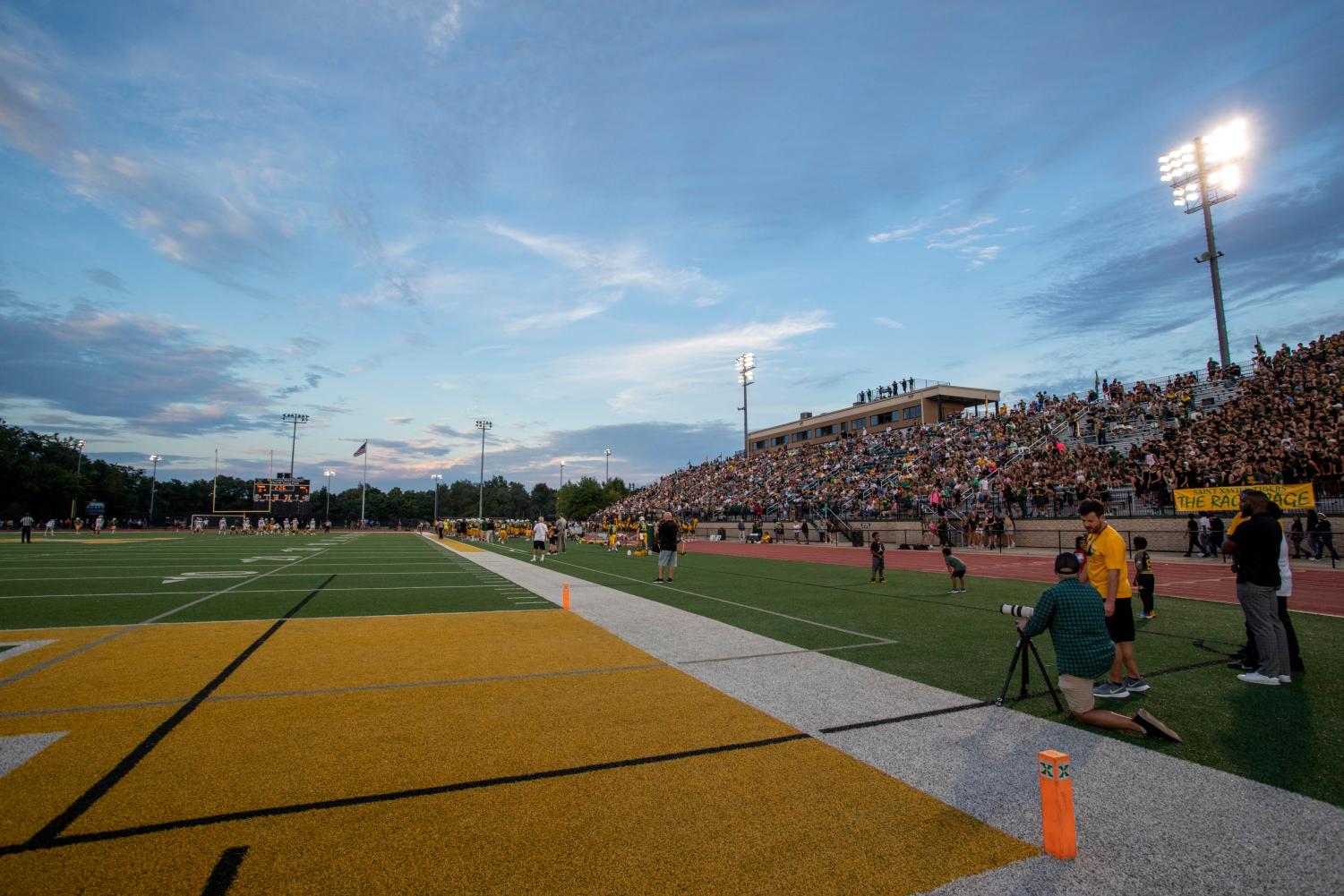 This stadium is the largest and most well-known sports facility St. X has. There are five different sports teams that play in it including lacrosse, soccer, rugby, track and field, and of course, football. Also, the track surrounding the field is used almost daily for every sport to do conditioning. Overall, this stadium is one that has been around for a while and definitely isn't going anywhere anytime soon.
4. Charles A. Brown, Jr. '58 Family Tennis Center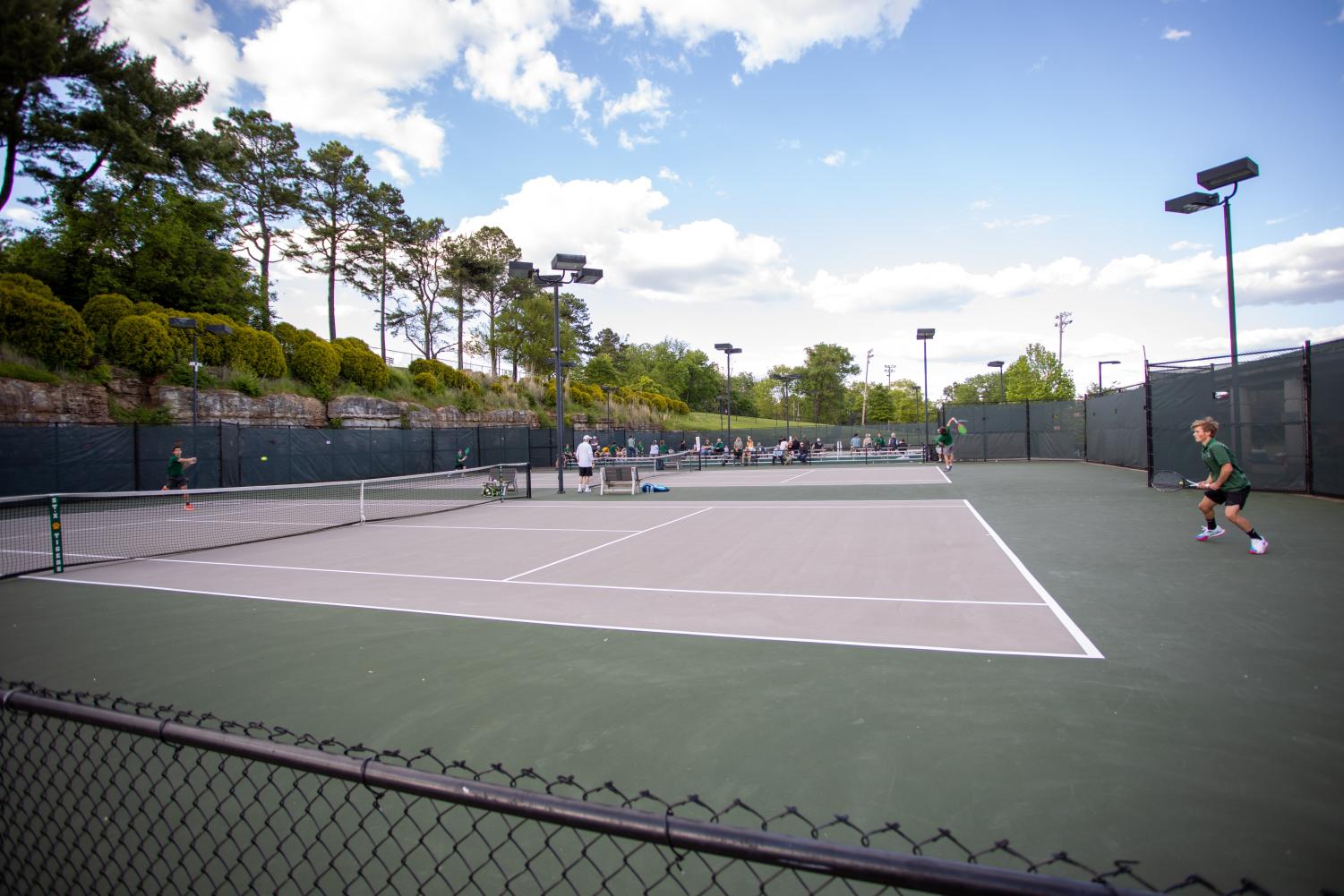 The tennis center is one that often gets overlooked because it is down by the junior parking lot, so only the tennis players really get to see it. However, after walking down and actually seeing the whole facility, it is easy to realize how impressive it really is. It has a total of six tennis courts, which is more than enough for a high school tennis team to practice on daily. The courts are surrounded by more stadium lights and spectator areas. This facility is definitely underrated and one of my personal favorites on campus.

3. Bill Musselman '63 Golf Center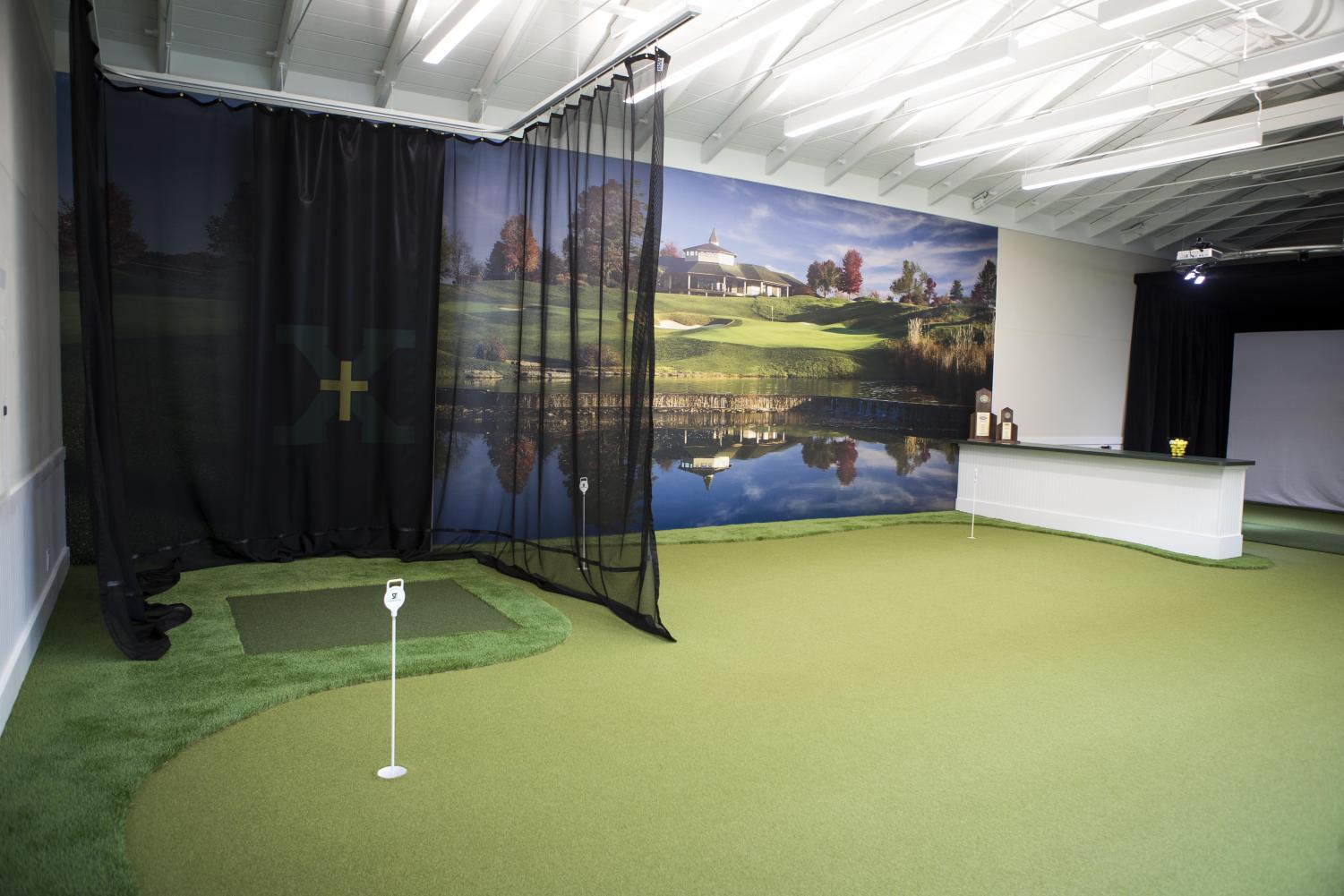 The golf center is another one that often gets overlooked because of its small size and discrete location on campus. It is the latest opened sports facility at St. X, and its modern interior and amenities prove it. It has a large putting green, two hitting bays, and two golf simulators for the team to use when the weather prevents them from going to a real course. Although this center is not useful for any other teams besides the golf team, it is not something you see at any normal high school. 
2. Cornelius E. Hubbuch Natatorium (Pool)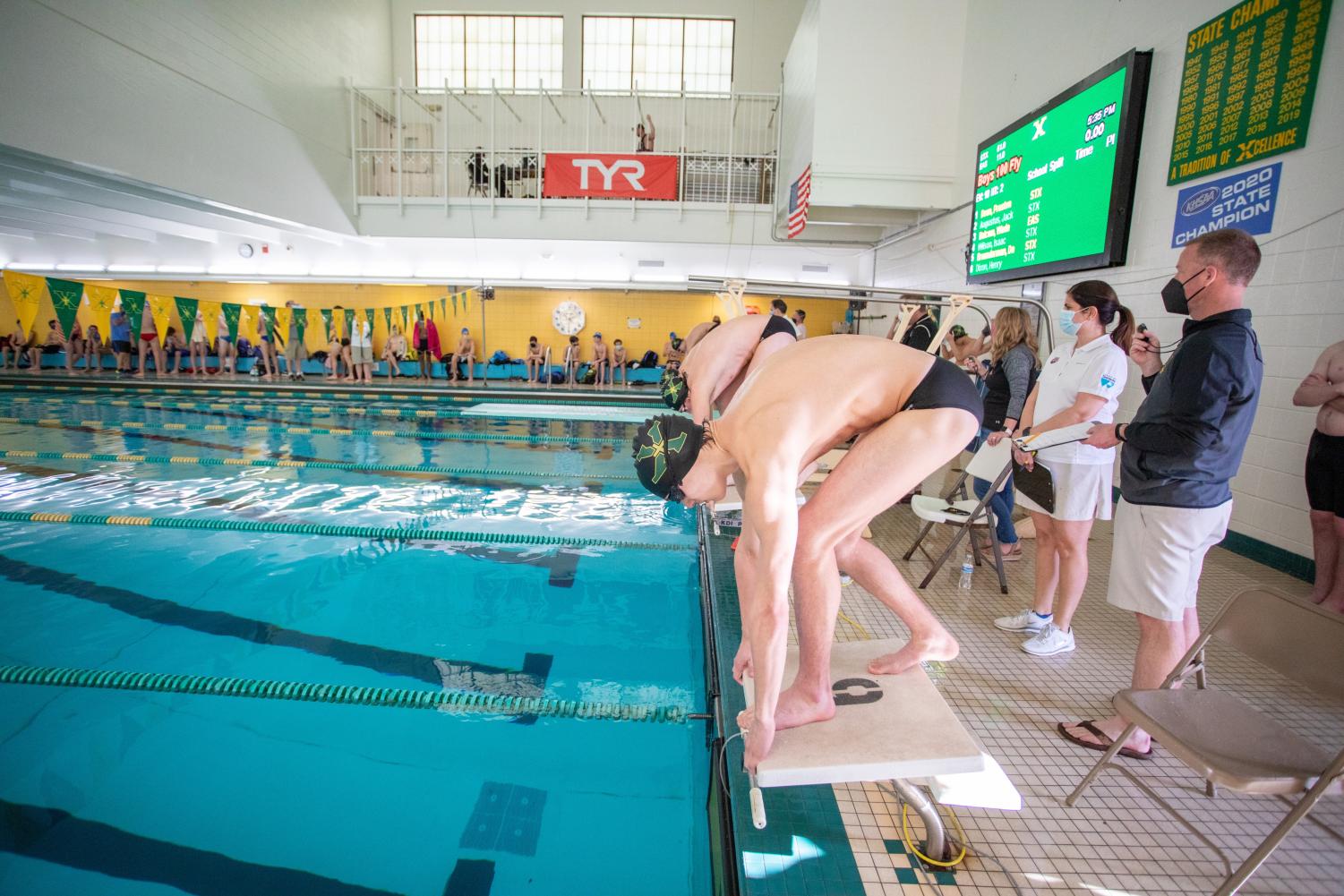 The pool is one of the most well known things at St. X for its pure stand out factor. It is one of the only pools in Kentucky that is located on a high school campus. It is where the swim team practices to continue to dominate each year. It is over thirteen feet deep with six lanes and a diving board for each. There are many meets held here each year and many records have been held during those meets. Overall, this pool is very valuable to St. X and continues to be one of the top facilities we have.
1. Carl '45 & Rosemary Mueller Fitness & Weight Center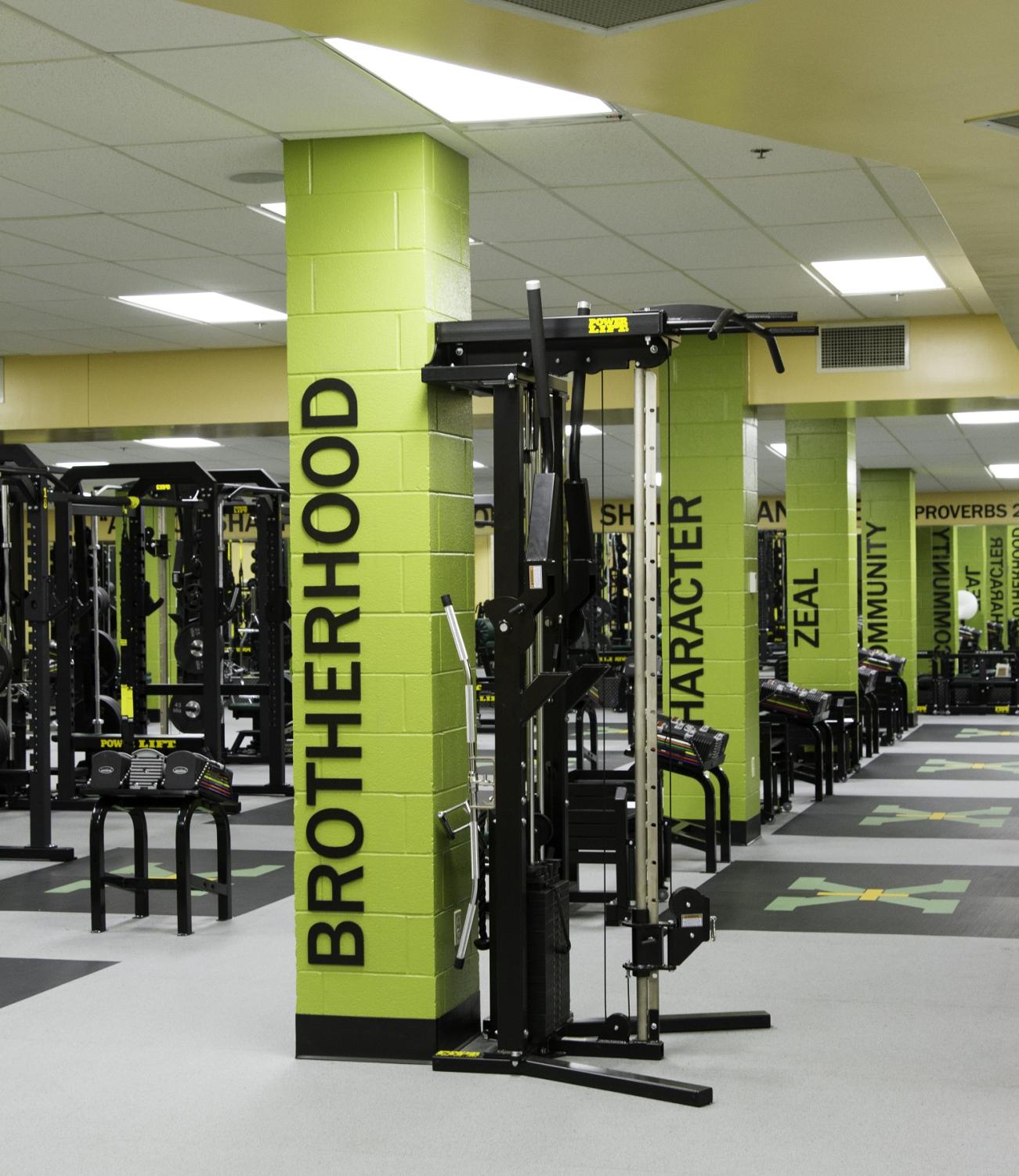 After seeing all of the sports facilities here at St. X, it is impossible to say that there is one that is better than the weight room. This is the one that sets our school apart from all of the other schools in the region. The weight room is very important because it is useful for every single sport. Each day after school there are multiple sports teams down there doing their own specific workouts that the athletes track and log into the iPads at each rack. The size of the area is what allows four to five teams to workout at the same time every day with plenty of room to spare. The weight room is the center of all of the sports facilities at St. X and it remains one of the best of its kind in the state.