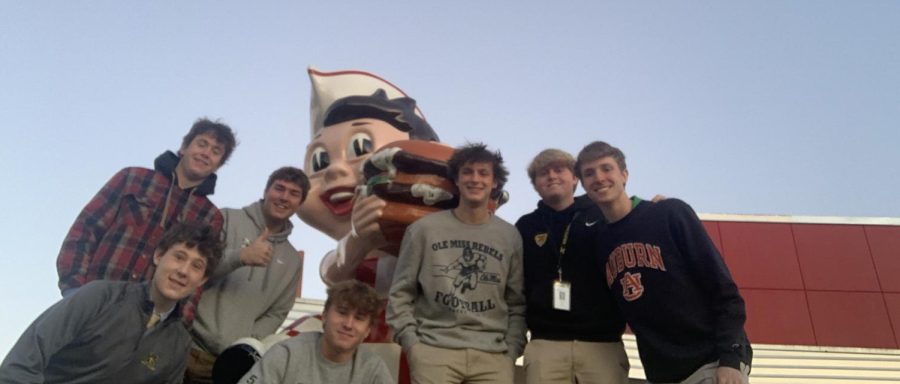 Gentlemen's Breakfast Club Is Back
February 2, 2023
Seniors Teddy Meiers and Austin Urhan, both big boys who can eat a lot of food, revived the Gentlemen's Breakfast Club on Nov. 18 of 2022 after taking a couple years off due to the pandemic. 
Every couple of weeks, the GBC meets at Frisch's on Poplar Level at seven in the morning. The club consists of a group of seniors who love to converse and have fun before school.
The GBC was brought back to life this year due to the best breakfast restaurant (Frisch's) being right next to St. X on Poplar Level Road. The point of the club is to have a feast with your fellow brothers in the morning and help you attack the day with enthusiasm and a full belly.
The Frisch's breakfast before school is not only the best tasting food you'll ever have, but it will also get your mind right and prepare you to finish the school week strong. The Frisch's breakfast menu has an extravagant menu consisting of burritos, omelets, pancakes, and french toast. It even serves lunch food during the morning with member Luke Daley even eating a burger with fries.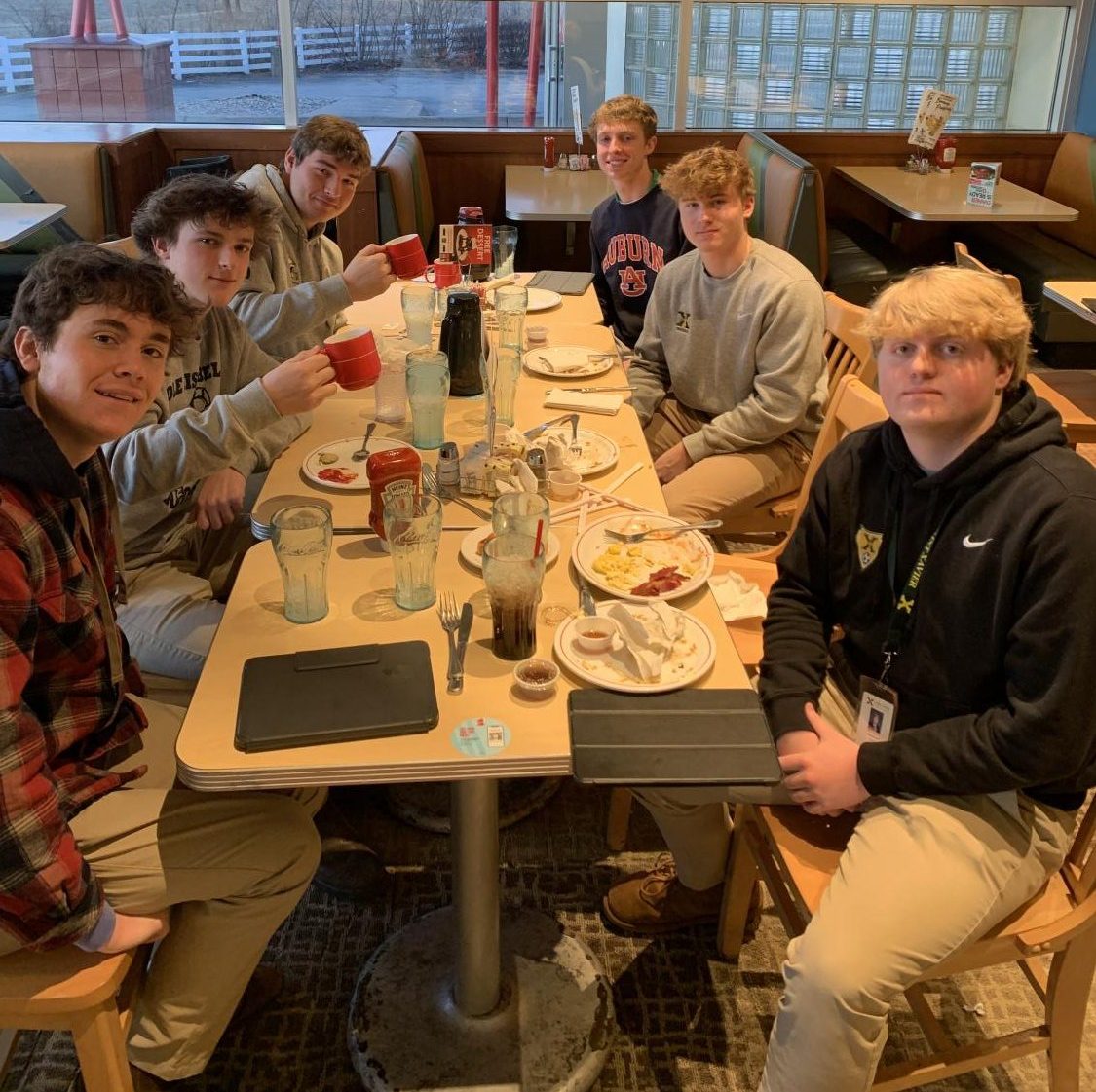 "The meal was easily a ten out of ten," Daley said. "The Super Big Boy is by far the best item on the menu. The lettuce and Frisch's original tartar sauce really compliments the patties and the buttered bun."
The GBC also has a history of acting quickly in times of emergency. In the first revival meeting disaster struck; during the meal some members noticed a fire raging next to Poplar Level Road. Thankfully, senior Sam Hayward sprung into action and dialed 911. A true act of heroism. 
"The best thing about the GBC is the camaraderie of the members: one for all and all for one!" senior Wesley Stevenson said. 
The Gentlemen's Breakfast Club presents a great way to make new friends and hang out with St. X classmates outside of school while also filling you up. We hope to see you at the next meeting!