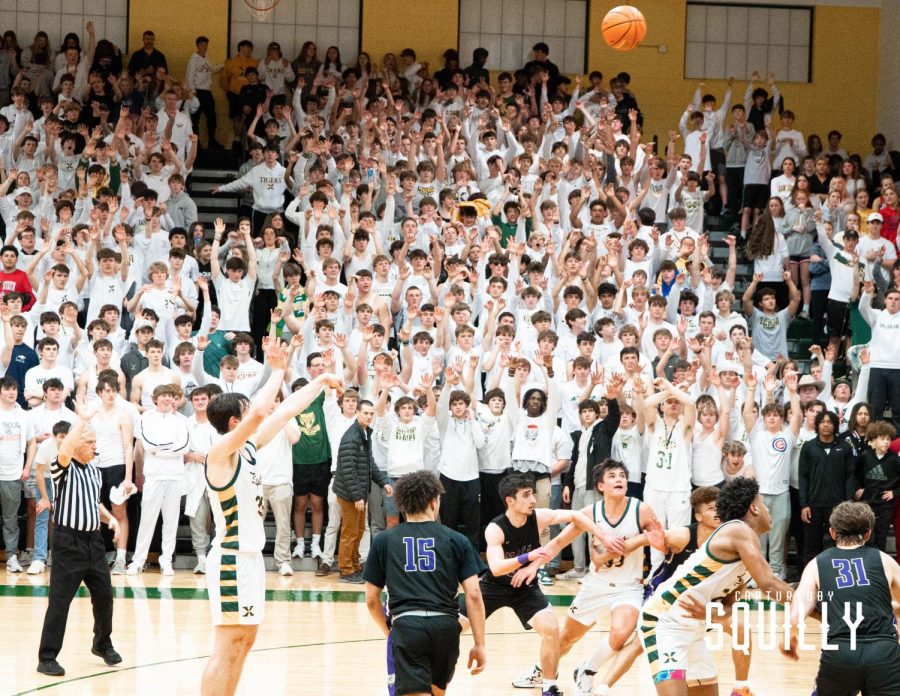 St. X Stuns Male in Front of Sold-Out Crowd
January 23, 2023
In front of debatably the biggest Rage Cage the Tigers have seen in a decade, the Tigers pulled out the win in a super competitive game by a final score of 78-71.
In what's expected to be the district championship, the Bulldogs versus the Tigers lived up to the hype. The Tigers came in hoping to break the eight-game losing streak to the Bulldogs. Male came in after a strong performance in the Louisville Invitational Tournament (LIT), where they lost in the championship game to the #1 team in the state, Ballard, 80-71. 
St. X knew going into the game what they would have to do to be successful — limit the three point shooting barrage and try to slow down Male's quick transition offense. 
"Stopping the Edelen brothers and transition defense," senior captain Tommy Scanlan said on their goals. "They are great shooters who have the ability to heat up at any point in the game."
And that they did, holding the Edelen brothers to a combined 5-14 from three (35%) with eight turnovers. Handling the press was a tough feat for the Tigers, ultimately putting them down by twelve midway through the third quarter. Sophomore guard Chance Dillingham took over the game by breaking the press and facilitating for the hot Tigers who shot 50% from three. Dillingham finished the game with 11 points and eight assists. 
The Tigers clawed their way back to within two points to start the fourth quarter. The game belonged to freshman forward Jeremiah Jackson who finished with a career high of 24 points and a memorable dunk as the clock wound down, sending the Rage Cage into hysterics.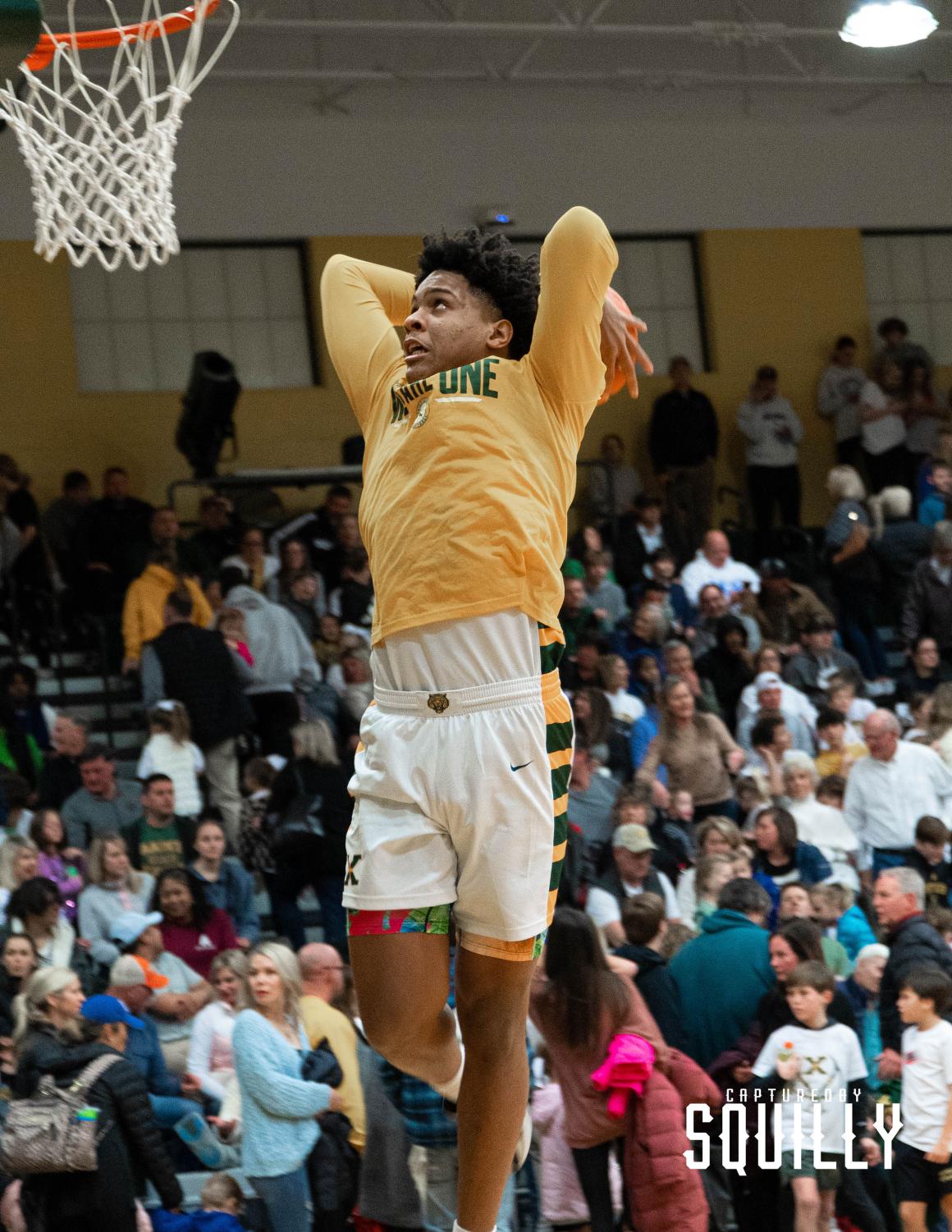 Having the size advantage, the Tigers were hoping for big games out of their big men. Sophomore forward Will Hanke recorded an 11 point, ten rebound double-double. Senior forward Tommy Scanlan provided a spark off the bench with a solid eight points and two rebounds. 
The Tigers enter the final stretch of their season with ten games left. This will be their toughest ten game span of the season facing multiple top teams in the state. A few teams they play are Eastern, Christian Academy, Ballard, DeSales, and North Oldham.
Beating the Bulldogs proves the Tigers can win against top competition and they will have to further solidify that statement in the final stretch of their season.