Hubbuch Wins Poetry Out Loud
January 24, 2023
Senior Chase Hubbuch bested 30 other students this Friday in the school-wide Poetry Out Loud competition. He will now be moving on to the state-wide competition in Frankfort on March 1. 
The second place finalists were sophomore Liam Whelan and freshman Jacob Weis who tied at 99 points. It was a hard fought battle for the victory and all three finalists gave a strong performance, but in the end Hubbuch was able to pull out the victory by a single point.
Every year, high schools across the country participate in the national Poetry Out Loud competition. Schools across the nation compete within their classrooms and schools, and the winner moves on to the state competition. The student that wins the state-wide competition moves on to the national-level competition in Washington D.C. 
Saint Xavier High School has once again been given the opportunity to compete in this competition. 31 St. X English classes participated in the classroom-level competition last week where students had to recite their poem in front of their classes.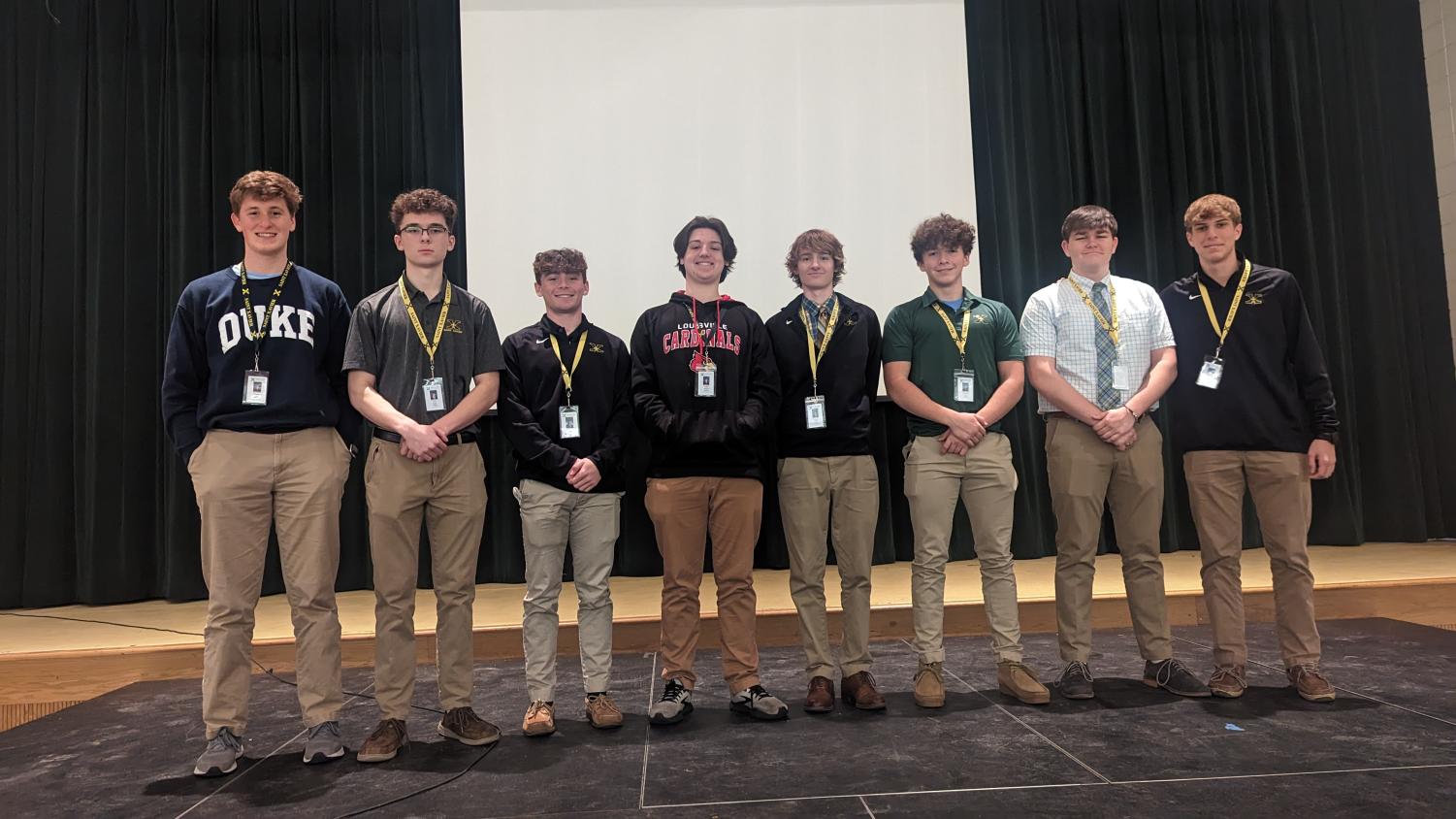 English teachers had students prepare a poem which they were to recite for their classroom and the teacher, acting as the judge, will grade their performance. Students were judged on accuracy, delivery, body language, posture, and tone. 
Once all students in the class recited their poems, the teacher selected the student who gave the best performance to move on to the school-wide competition. This competition was held on Friday, Jan. 20 during A, B, G, and H periods.
The school-wide competition was held in front of multiple judges and was a much fiercer competition than the classroom level. For this, students were required to prepare two poems which they recited for a panel of five judges. The freshman, sophomore, and junior/senior finalists competed in their own respective periods and the winners from each came back for the finals.
For this competition, students were required to prepare three poems which followed a certain criteria. One of the selected poems had to be 25 lines or fewer, and one had to be written before the 20th century.

Chase Hubbuch now moves on to the state-wide competition to compete against the other school winners from across the state. This competition will be held on March 1. St. X has its best odds at winning since the beginning of the program. Only seven other schools in the state of Kentucky have students moving on to the state-wide competition. If Hubbuch is able to win the state competition, he'll move on to the national level competition in Washington D.C. in May.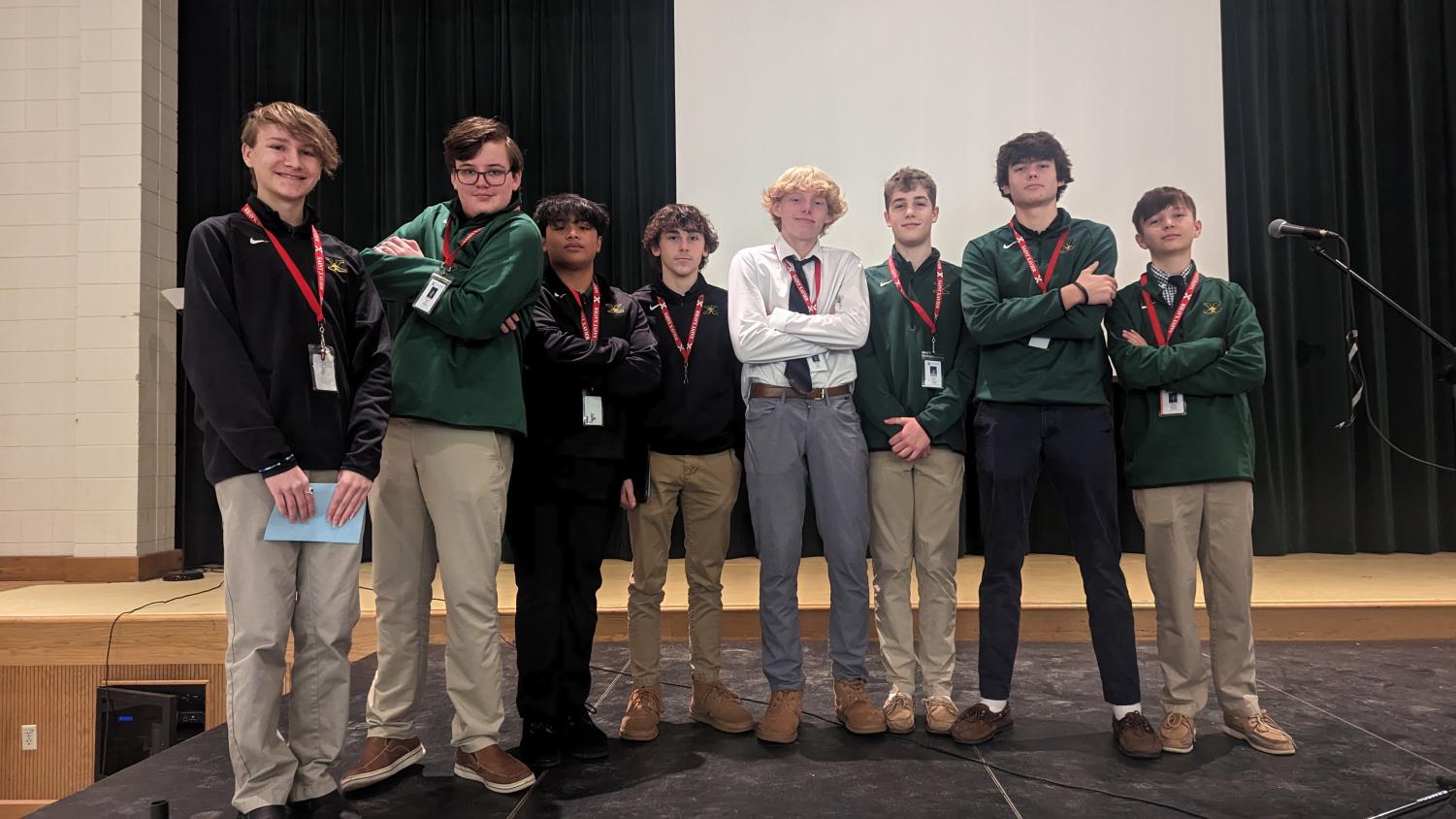 The entire Saint Xavier community is wishing Chase luck as he prepares for the state tournament six weeks from now. This would be a huge accomplishment as it would mark Saint Xavier's first ever Poetry Out Loud state victory.