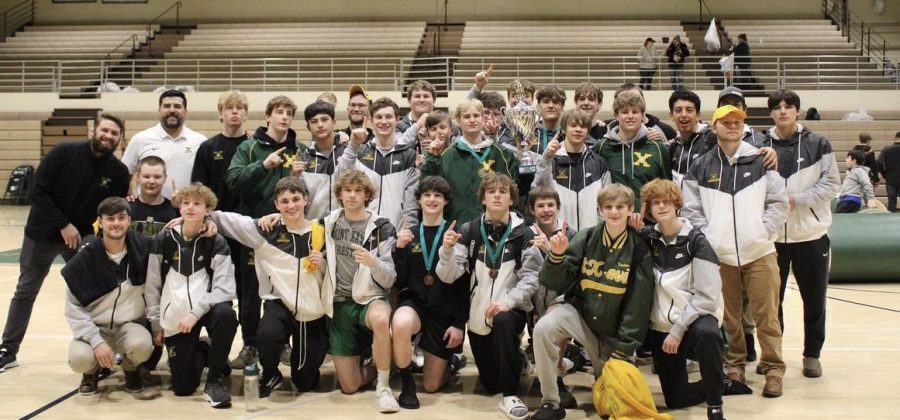 Tiger Wrestling Midseason Check-in
January 25, 2023
Just past the midpoint of the season, the Tigers have had an exceptional start so far due to stellar performances from Carter Guillaume, Justin Krebs, and Max Speaker. 
Other than Guillaume, Krebs, and Speaker the Tigers also have some key wrestlers in the team and are seniors James Stegman, Charlie Cobb, Brady Allen, and Andrew Cassin. Recently in the South Oldham Dragon Invitational the Tigers had a total score of 246.5 points to win the tournament and had 16 Tigers place between varsity and junior varsity.
Last year as a sophomore, Carter Guillaume was the runner-up in the state tournament in a tough match that came down to the wire where he lost to A.J Harvey, a senior from Christian County with a 39-2 record. This loss has fueled Guillaume in the off-season both in the weight room and on the wrestling mat and has made him a man on a mission this season.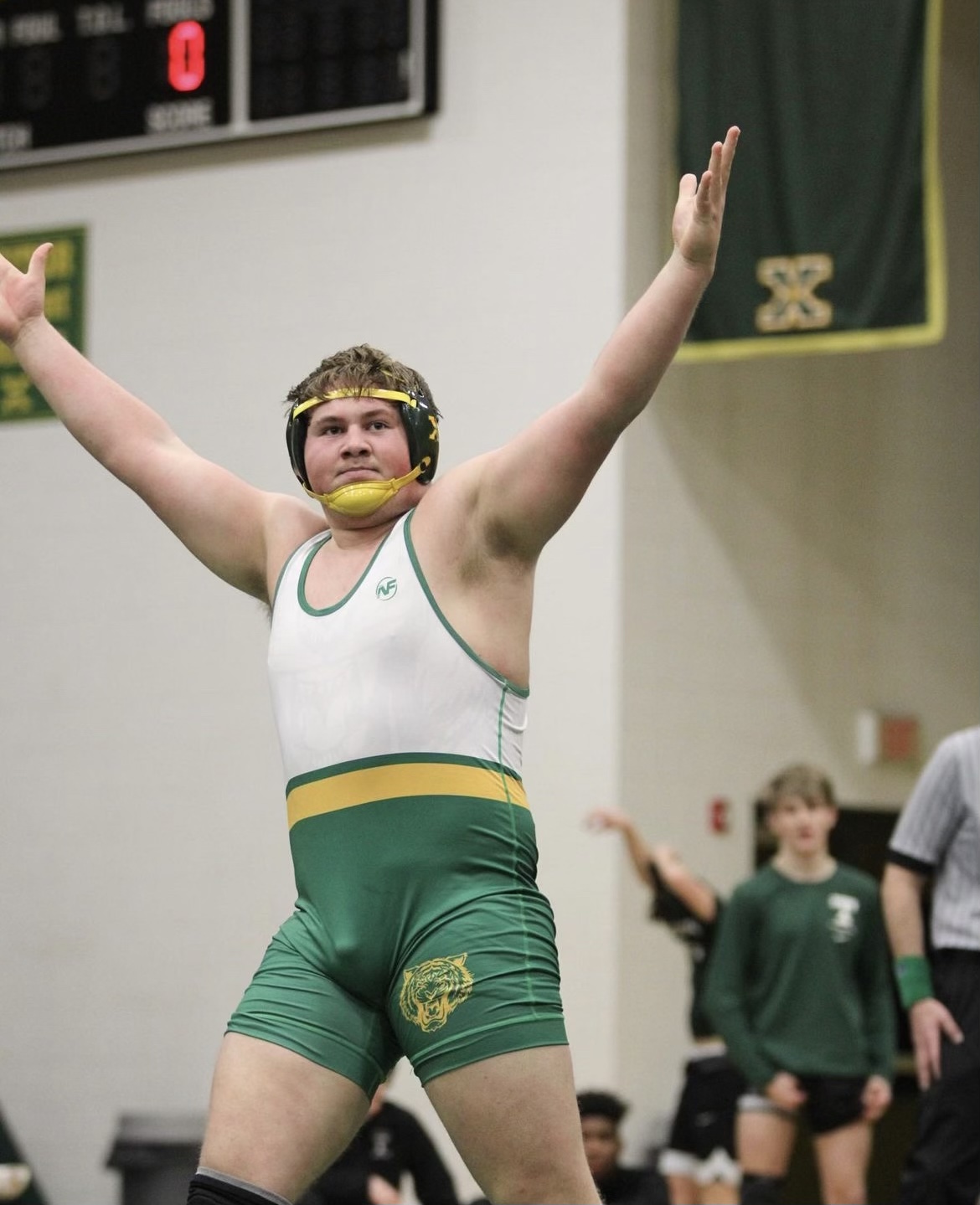 "Losing in the championship last year is one of my biggest motivations," Guillaume said. "I never want to feel that way again."
He also had a key victory against Trinity in a home match which was a huge win for the Tigers. Guillaume faced Gabe Keys, a six-foot-three, 240 pound wrestler who is one of the best heavyweights in the state of Kentucky. This match helped Carter as he prepares for the state tournament in February.
Justin Krebs has also been a key wrestler and leader for the Tigers. Most of the wrestlers on the team are dual-sport athletes and aren't able to attend the off-season workouts during the summer. Krebs was one of the Tigers that was able to make it in the summer.
"The off-season workouts definitely help the guys that showed up. It allows beginners to catch up and build some muscle," Krebs said. "My motivation for the off-season and in-season would definitely be winning it all at state."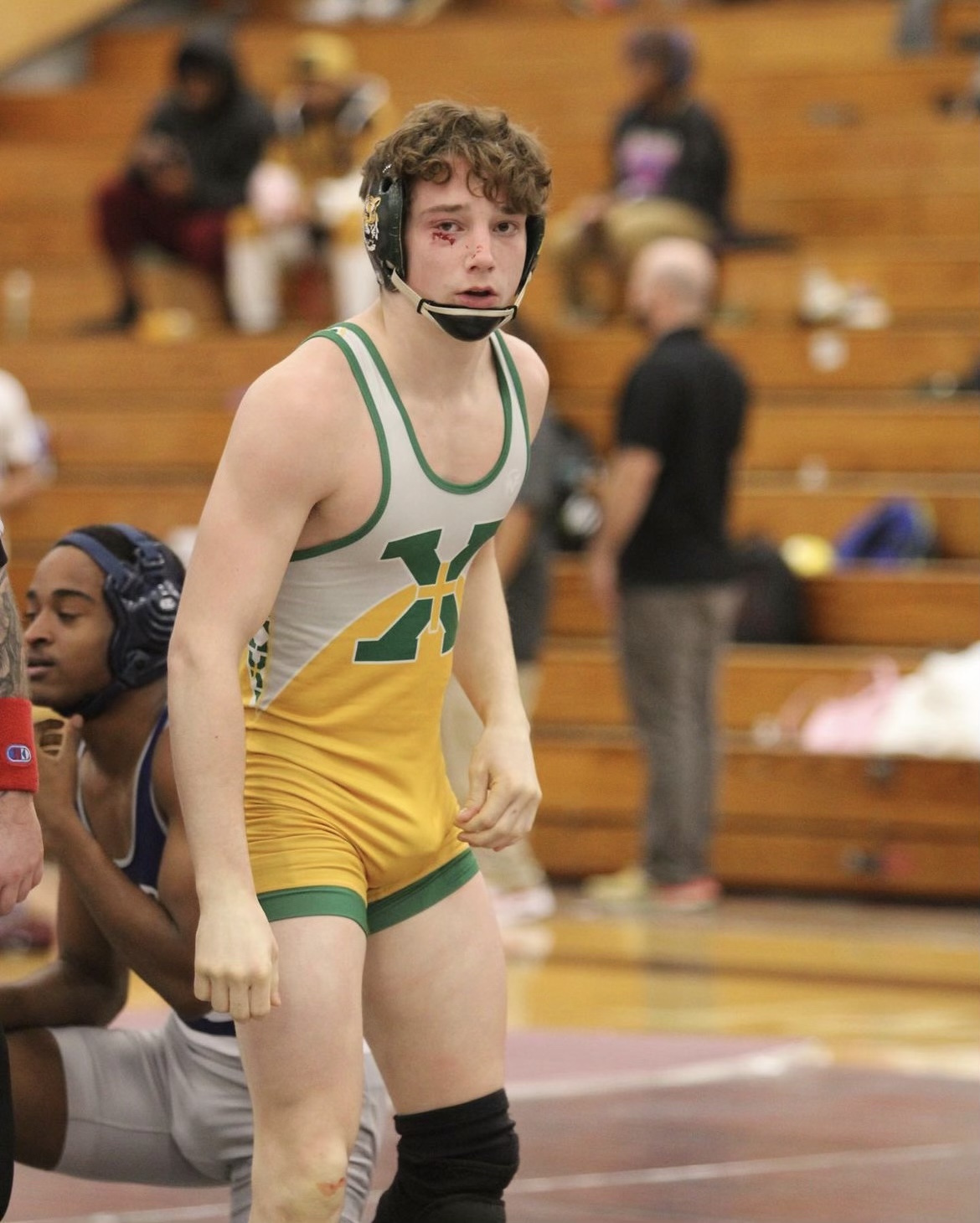 Coach Quirino and the Tigers are looking to capture their fourth state championship in program history by outworking their opponents and building on their success this season.