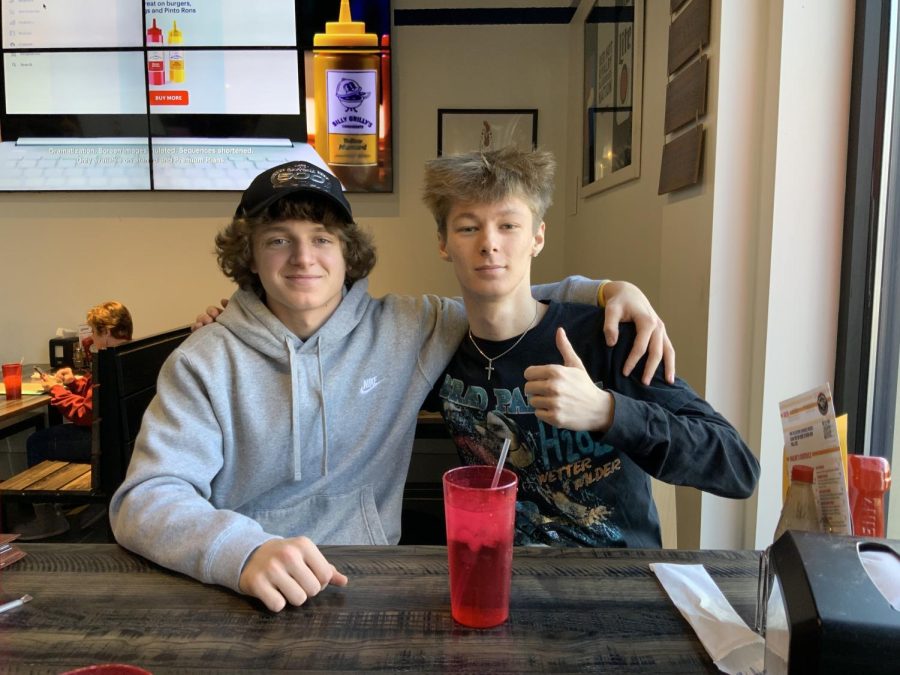 First Bite Food Review: Waldo's Chicken
January 20, 2023
Justin Wood and Ryan Prestigiacomo, two masterminds with a hankering for food at all times. What better way to express our interest than to start a food review? Our intention with this review is nothing less than to encapsulate the highlights as well as the lowlights of our food reviewing careers while at the same time delivering entertaining content.
We shall set out to search every nook and cranny for food to be properly rated, leaving no stone unturned. In this segment we pledge the truth and nothing but the truth.
First Location: Waldo's Chicken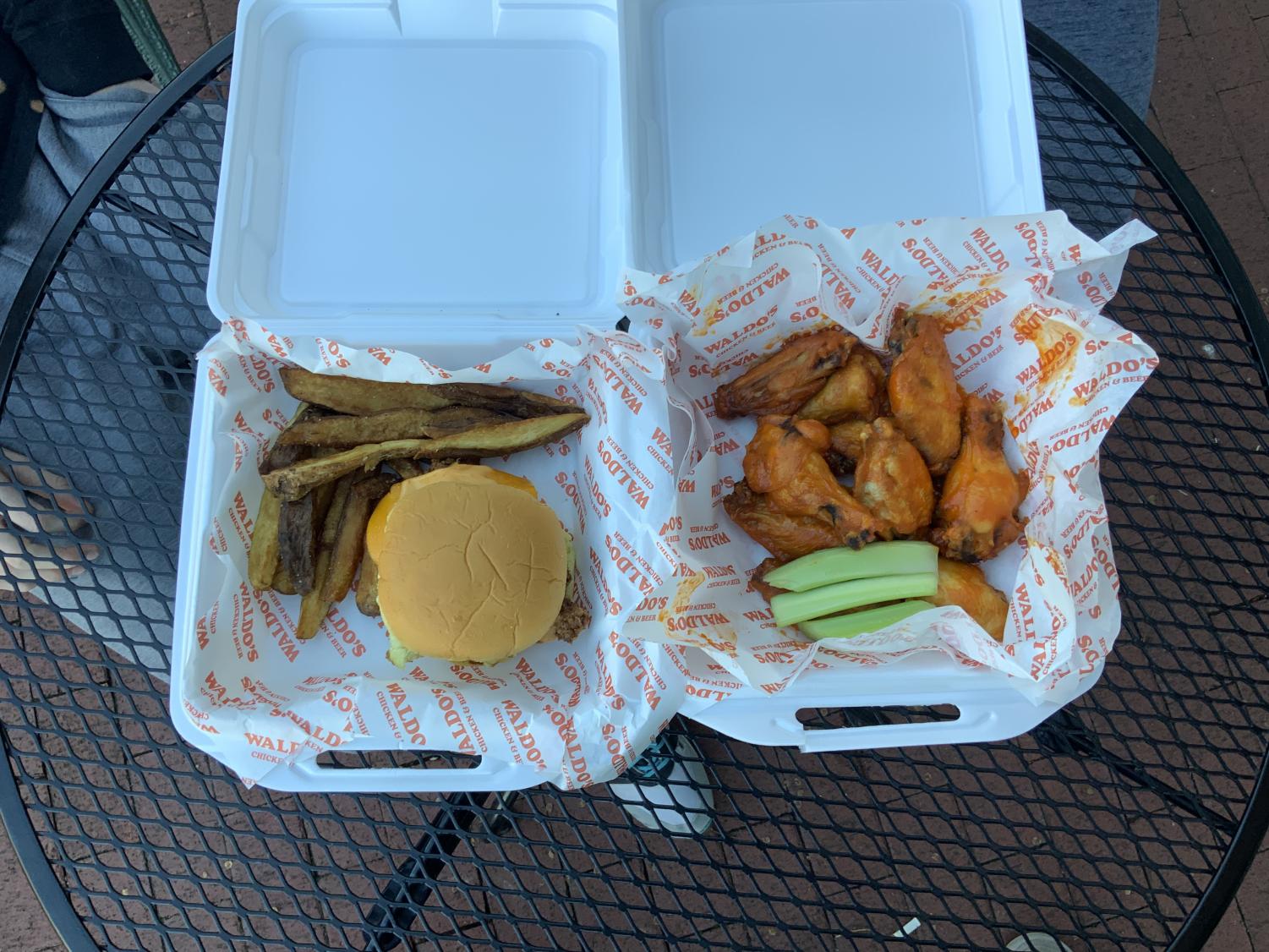 It was a rather chilly day on the city limits of Louisville, Ky. when we stumbled upon a goldmine. Although it was not our original destination, we called a quick audible and headed north to Waldo's. Waldo's is a chicken joint in the heart of Norton Commons with an abundance of options on their expansive menu. Of course their menu mainly consists of chicken dishes, and as it is their namesake.
But it got even better, there are roughly about thirty TVs as well as a slew of seats for family and friends. It's clear to see that this place caters towards sports fans, and Norton Commons has the perfect demographic for that. Being from the south, nothing hits the spot quite like some southern fried chicken and sports.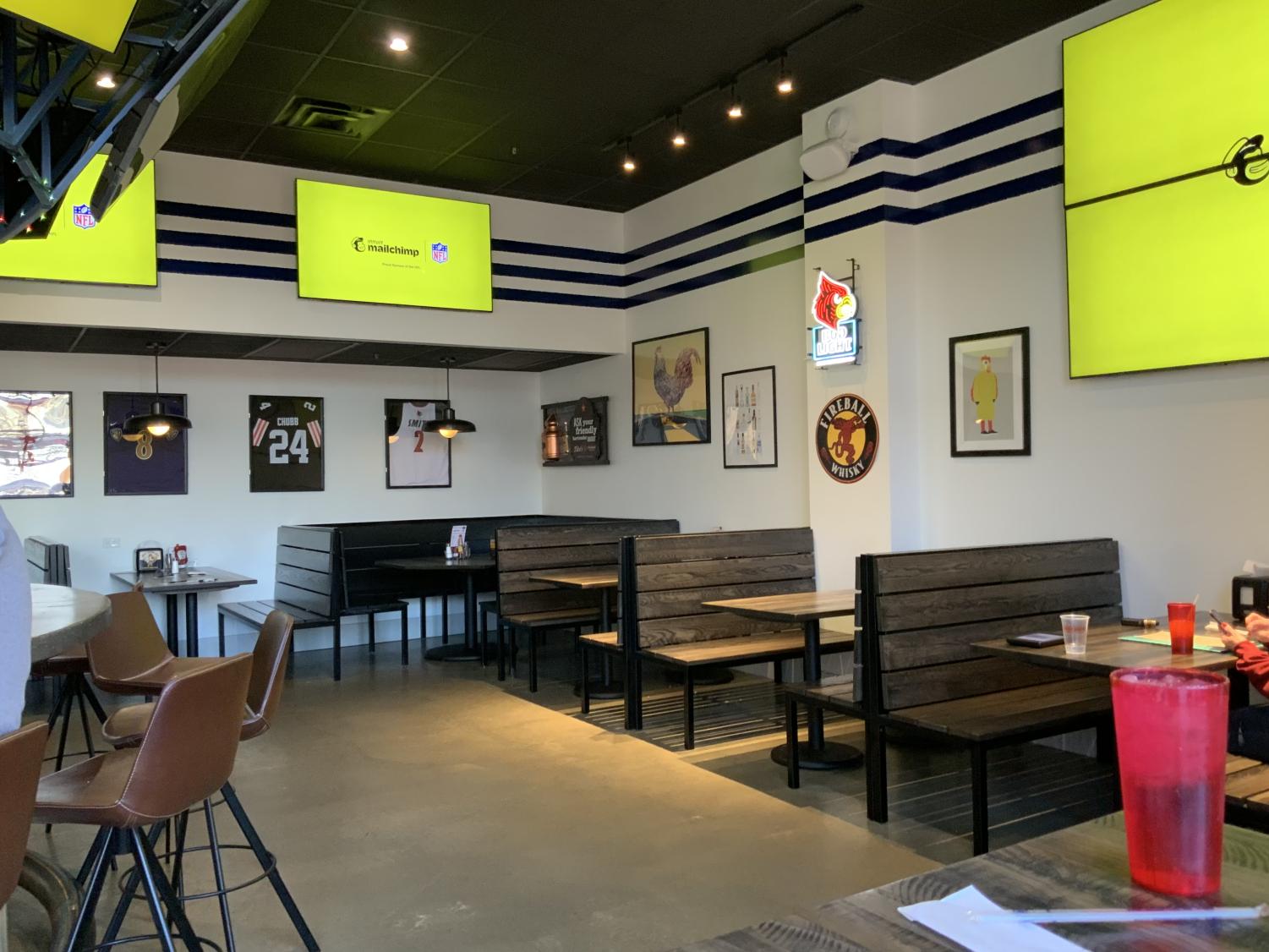 Ten Traditional Buffalo Wings
Justin's Bite: 9/10
Since we had to call an audible on which restaurant we would be reviewing, I decided to go with the ole faithful — buffalo wings. I can't say I have ever tried wings dipped in buffalo sauce and not found them to be exceptional. But these wings from Waldo's are up there with the all-time greats.
The first bite really gave me insight on how well prepared the wings are. They were cooked perfectly and had just the right amount of sauce as well. Other than those two facets, there is not much to mess up when fixing wings.
Fowl Mouth Chicken Sandwich
Ryan's Bite: 8.2/10
On the initial bite, it wasn't anything that would knock my socks off. It's not until I let the flavor sit in for a few seconds that I truly started to understand the greatness of the Fowl Mouth.
First, I got a punch from the truly elegant mix of mayo, habanero oil, and their infamous comeback sauce. Then without a second of hesitation I started to taste the perfectly seasoned chicken breast, with a decently melted slice of cheddar cheese. This meal left me with nothing but a highly serendipitous feeling in my tummy.