Jeff Beck — the Death of an Era
January 16, 2023
Distinguished rock guitarist Jeff Beck, who rose to fame playing with The Yardbirds, has passed away at 78. 
Beck had suddenly contracted bacterial meningitis earlier this week and passed away in an East Sussex hospital on Tuesday. 
Jeff Beck's publicity team released a public statement on his Instagram on Jan. 11. "On behalf of his family, it is with deep and profound sadness that we share the news of Jeff Beck's passing," the statement reads. "His family asks for privacy while they process this tremendous loss." 
Jeff Beck has been referred to as a "guitarist's guitarist". He was an icon in the world of rock 'n' roll and the proud owner of the name "talking guitar". In 2015, Rolling Stone placed Jeff Beck at number five on their "Top 100 Guitarists" list.

Beck's musical journey began as a child with his mother who "forced" him to "practice piano for 2 hours every day", said Beck to Guitar Player Magazine in 1968. "It helped me know I was musically sound." He was a skilled piano player, but his true passion was for guitar and specifically electric guitar. 
"I was interested in the electric guitar even before I knew the difference between electric and acoustic," Beck said. "The electric guitar seemed to be a totally fascinating plank of wood with knobs and switches on it. I just had to have one."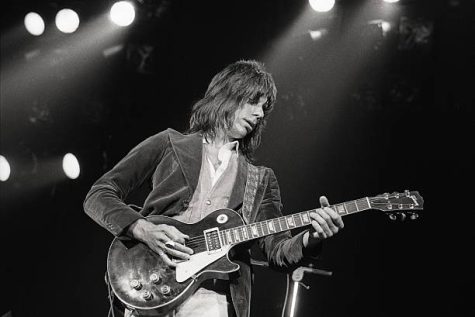 Beck's career in the 60s had him floating around to different bands until his recruitment to The Yardbirds in 1965, following a recommendation from Jimmy Page. Beck was with the group for a short 20 month tenure in which they released most of their greatest hits. 
In May, 1966, Beck released a single titled "Beck's Bolero", which had backup from Jimmy Page on guitar, John Paul Jones from Led Zeppelin on bass, Nicky Hopkins on piano, and Keith Moon from The Who on drums. Page later joined The Yardbirds as second guitar and eventually dueled Beck for the lead position until Beck he was fired after repeated no-shows on tour dates as well as tension between band members 
The 1970s was Jeff Beck's greatest decade, releasing four albums, two of which were solo albums. In 1972 the first Jeff Beck Group album was released, but it and the band were quickly dissolved by Beck's management team after stating the music worked for individuals, but didn't lead to the invention of a new genre like they had hoped.
The Jeff Beck Group began a major world tour in 1972 consisting of The United Kingdom, The Netherlands, Germany, and The U.S. In '73, Beck joined David Bowie to perform "Love Me Do" by The Beatles and "Around And Around" by Chuck Berry on stage. 
In May of 1975 Beck performed in Cleveland at the Music Hall where he played an arrangement of "She's a Woman" by the Beatles. During this performance, Beck broke a string on his iconic Yardbirds-era Stratocaster and proceeded to throw the guitar offstage and replaced it with a Les Paul to finish the song.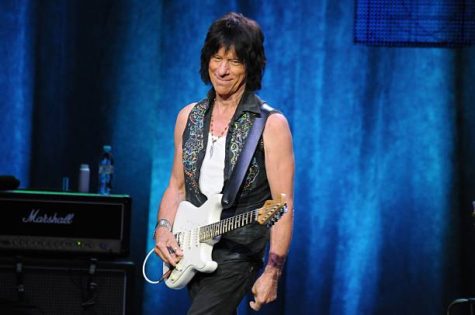 By the height of the 1980s, Beck made many legendary appearances with his Yardbirds predecessor Eric Clapton. In '82 Beck performed during intermission at the ARMS Charity Concert alongside Eric Clapton and Jimmy Page where they played "Tulsa Time" by Don Williams and "Layla" by Derek And The Dominos. 
In the 90s Beck put out more music playing with Bon Jovi, Hans Zimmer, and Roger Water on their own respective albums. This was also the decade he recorded theme songs for the movie "Young Guns II" and the TV show "Frankie's House". 
In '92, Beck and The Yardbirds were inducted into the Rock And Roll Hall Of Fame.
Two of Beck's six Grammy Awards were presented to him in the early 2000s. Over the course of two decades, he collaborated with many other big artists, including, once again, Jimmy Page. He also played on Brian Wilson's solo album in 2013 and the following year, Jeff Beck announced his World Tour in Japan.
In April of 2020 amidst the height of the Covid19 pandemic, Jeff Beck collaborated with Johnny Depp to release a single titled "Isolation". It was perfect for the times considering everyone was going through isolation themselves.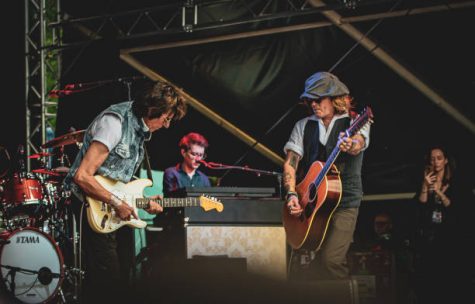 Beck once again got together with Depp, after his victory in the defamation case against his ex-wife Amber Heard, to perform at the Royal Albert Hall in London. The duo released an album together, 18, with their first collaborative single titled "This Song Is For Miss Hedy Lamar". Beck also collaborated with Ozzy Osborne for two of the songs on Ozzy's most recent album "Patient Number 9".
The wave of mourning and sadness from fellow rockers in the music industry is overwhelming. Countless stars are showing their support for Jeff Beck and his family through social media and tributes.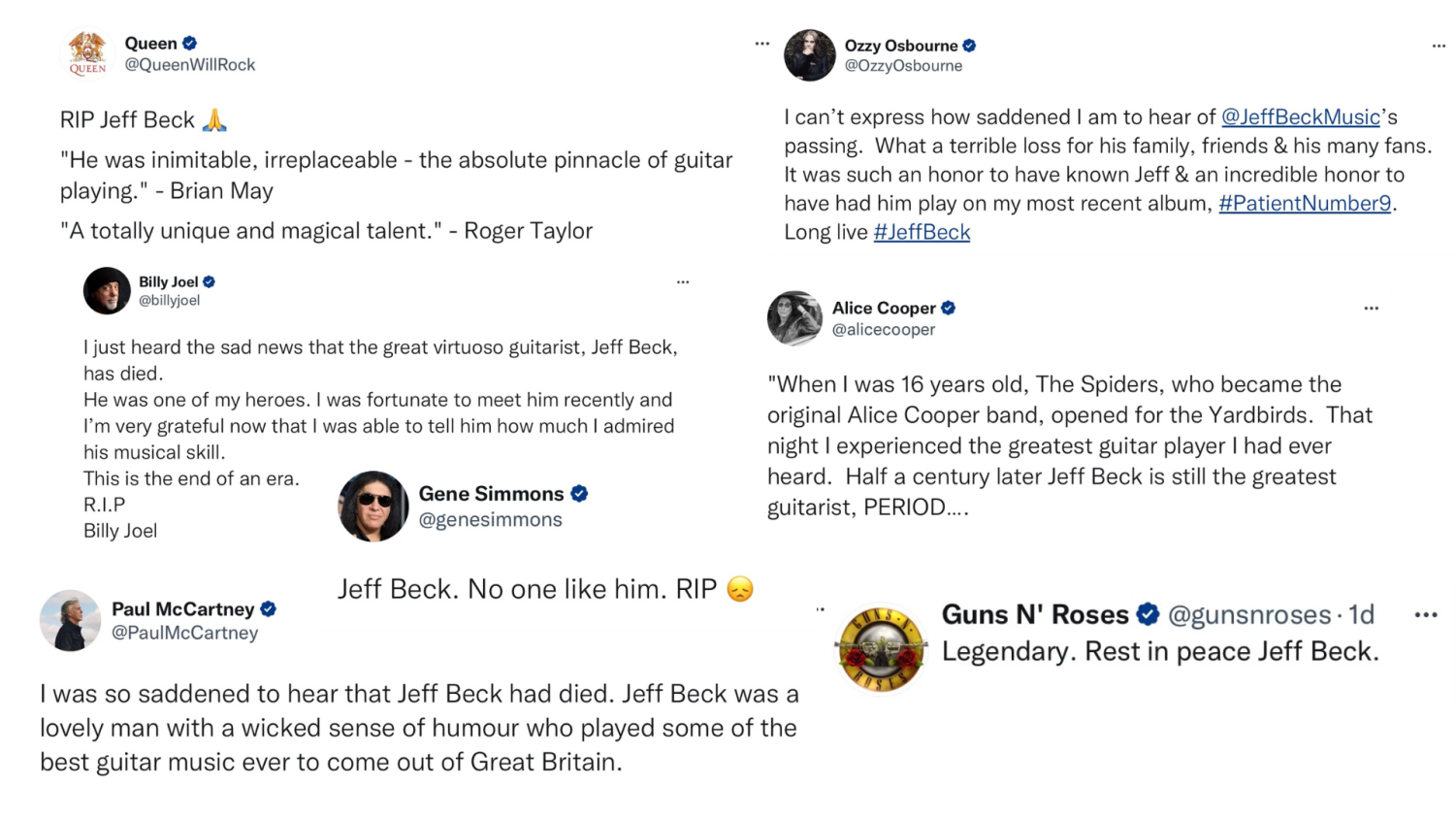 Jeff Beck is survived by his wife Sandra Cash and his sister Annetta Beck, as well as the countless friends he made out of the musicians he met throughout his life.