Ryder John Commits to Towson
January 11, 2023
Junior defenseman and three star lacrosse recruit Ryder John will remain a Tiger in college after committing to Towson University in late October.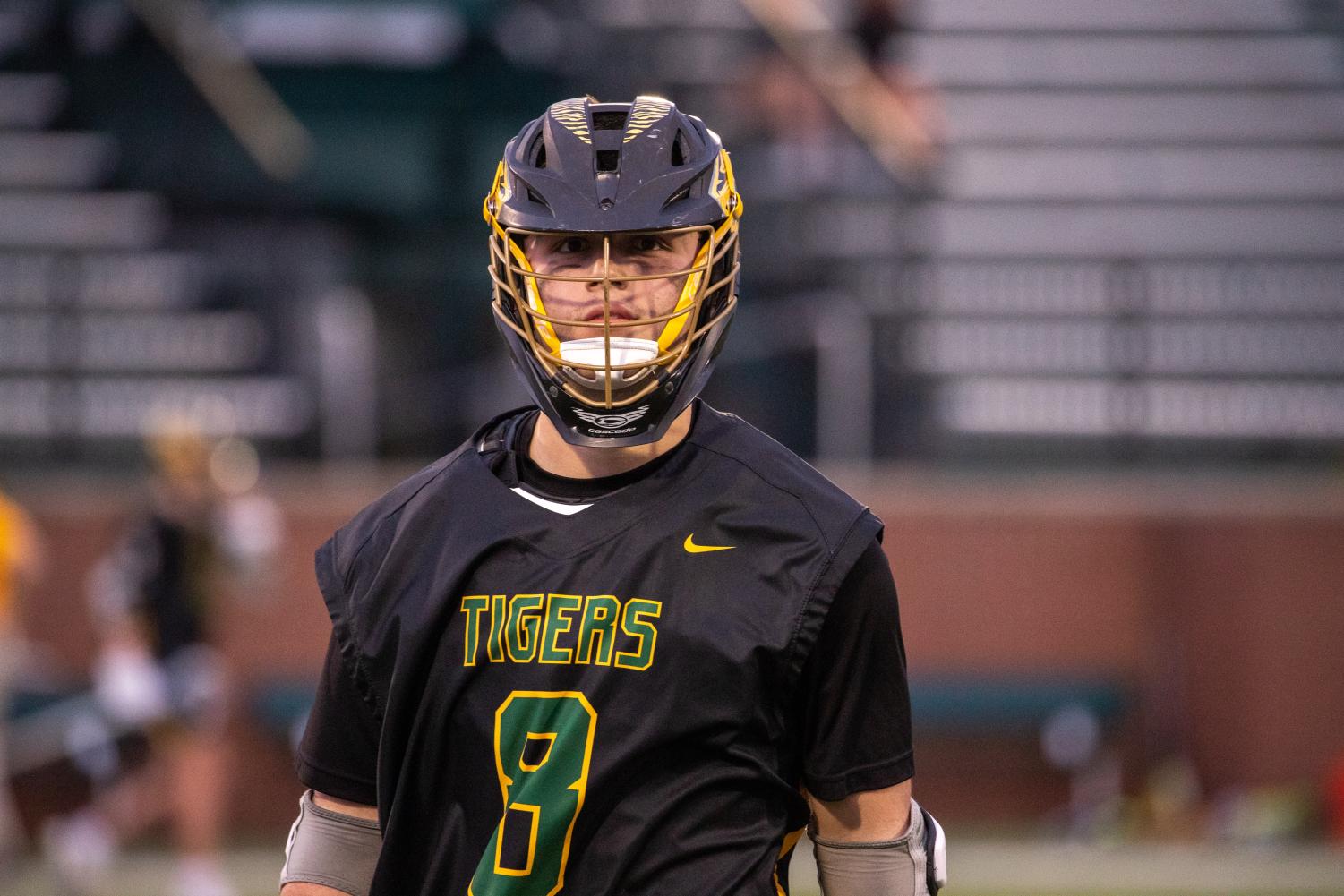 It doesn't take long to notice John's presence on the field. He stands at 6-2, 205 pounds. Tallying eight goals and 11 assists last season is a very impressive feat for a young defenseman.
John wants to be able to compete for a national championship at Towson, and with the program's history, that is definitely a possibility. Not only does Ryder want to compete for a title, but he also wants to make connections and memories that he can hold onto for the rest of his life. Ryder had other interests from top programs such as Brown University, UMass, and Robert Morris. Ultimately, Towson was the best place for him to achieve his goals.
"The recruiting process for me was a stressful but exciting time," John said. "Keeping up with answering coaches and finding time to visit was stressful. As soon as I met the coaches at Towson I knew that was a top choice for me."
In Sept. of 2021, John made the decision to switch summer club teams from the local club (L4), to a well-known club out of Columbus, Ohio (Resolute). Ryder believes that this change truly uplifted his recruiting process with all of the connections his new club had with universities.
"My experience at Resolute has been awesome," John said. "Learning from the lacrosse all-time greats like Greg Bice has been monumental in improving my game for the next level."
Last spring the team had an impressive record of 27-3, with all three losses coming from three of the top teams in the country. Ryder's goal for this upcoming junior season is to compete on a high level with his teammates versus top national talent.
This year, the Tigers graduated three key players to the defense in Matt Donhoff, Jackson Poma, and Ben Marks. Losing three senior leaders is hard to recover from, but John will be stepping into a leadership role for the St. X Tigers before he embarks on his collegiate career as a Towson Tiger.