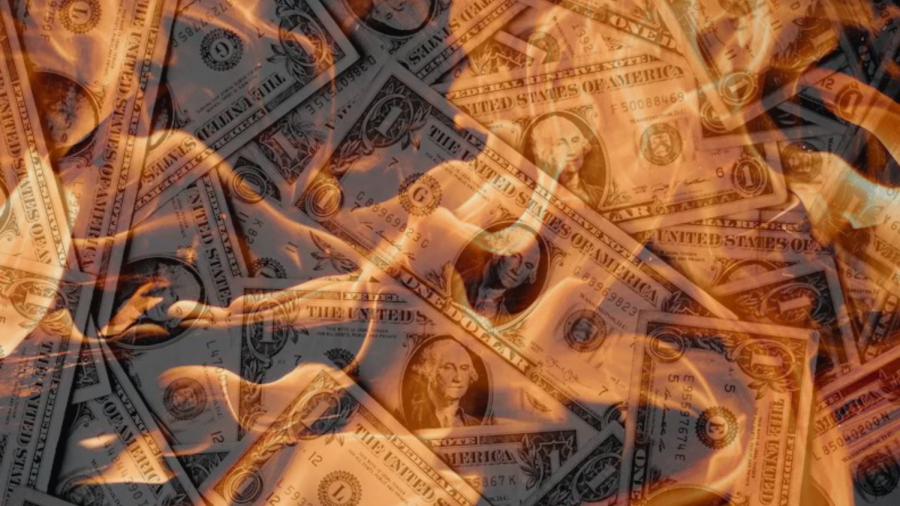 Death of the Dollar Menu
February 22, 2023
Picture yourself going down to your favorite fast food restaurant. You walk in hoping to get a burger, fries, and a drink for just a couple bucks. You look up at the menu and, wait, where's the dollar menu? Where is all the cheap food? 
The fast food industry in the United States sits at the center of the American culinary world and its greatest appeal comes directly from its name — fast. Fast food is cheap and good and it's prepared fairly quickly in comparison to a sit down restaurant. The existence of the dollar menu made this experience all the better, but in recent years, things have begun to change.
The dollar menu used to be a staple of fast food. The most attractive aspects of getting fast food were the low costs and quick service. Back in 2002, McDonald's launched a new, updated portion of their menu called the "value menu."Everything on the value menu had a price tag of $0.99, giving it the nickname "dollar menu." As McDonalds' popularity and sales skyrocketed from this new innovation, other fast food establishments began experimenting with dollar menus of their own, but, as we all know, no good thing lasts forever.
In 2013, McDonald's announced the end of their dollar menu, stating the company had lost money since its launch. In an interview with Tonya Rauls, Director of Operations, she contradictorily stated that her store's "sales and customer count was up by over 50%" and the reason for increased revenue is because of increased prices. 
After five long years, McDonald's finally got back in the dollar menu game, but not with a dollar menu, per say. Jan. 4, 2018 marked the launch of the $1, $2, $3 dollar menu, which was to take the place of the coveted value menu at McDonald's restaurants nationwide. This new menu had items you could buy for, as the name states, $1, $2, or $3. 
Food could still be bought at McDonald's for one dollar, but the majority of their menu had become combos and deals. Tonya Rauls also stated that, "it's not the right price anymore" and meal deals are the "best value" a customer can get. McDonald's occasionally runs a "2 for $6" deal on select menu items, although the deal only lasts so long and usually ends after a few weeks.
The fact of the matter is that the dollar menu meal items are a thing of the past and the meal deal route is the new trend with fast food. Some privately owned restaurants still hold a few menu items at $1.50 or $1.79, but a true dollar menu will most likely not make a return in the near future.