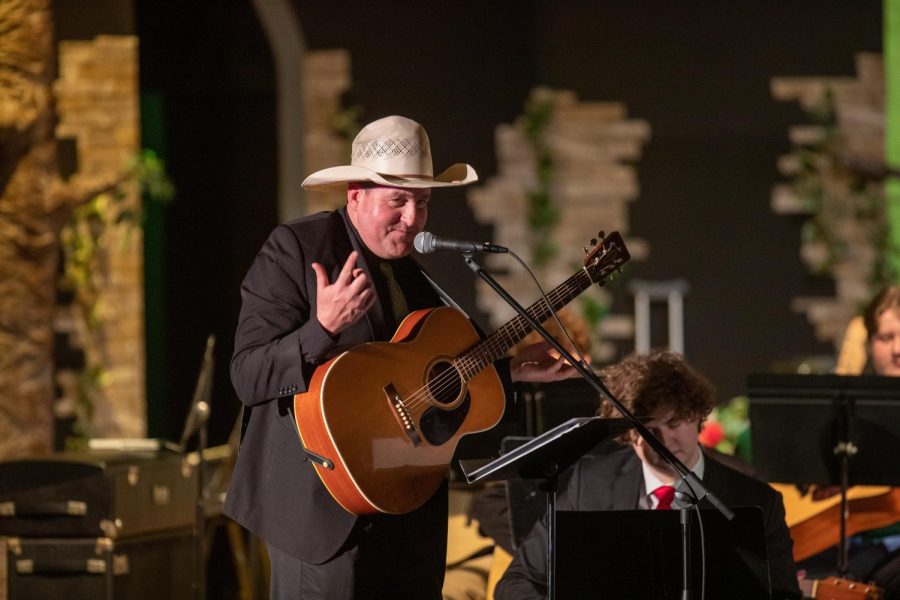 Yarborough Elevates Performing Arts Programs
January 10, 2023
Mr. Yarborough received the prestigious Ryken Award at our Feast Day Mass towards the end of the second semester. While this is a huge honor, he is already looking forward to the future. Mr. Yarborough, who is involved in many different clubs and activities, also teaches every music class at St. X during the school day and passionately leads the jazz and rock bands, choir and pep band. 
"It was an amazing feeling to be recognized," Yarborough said. "My family and I have really put so much time and energy into the various programs at St. X over the years and sometimes it felt pretty invisible to be honest."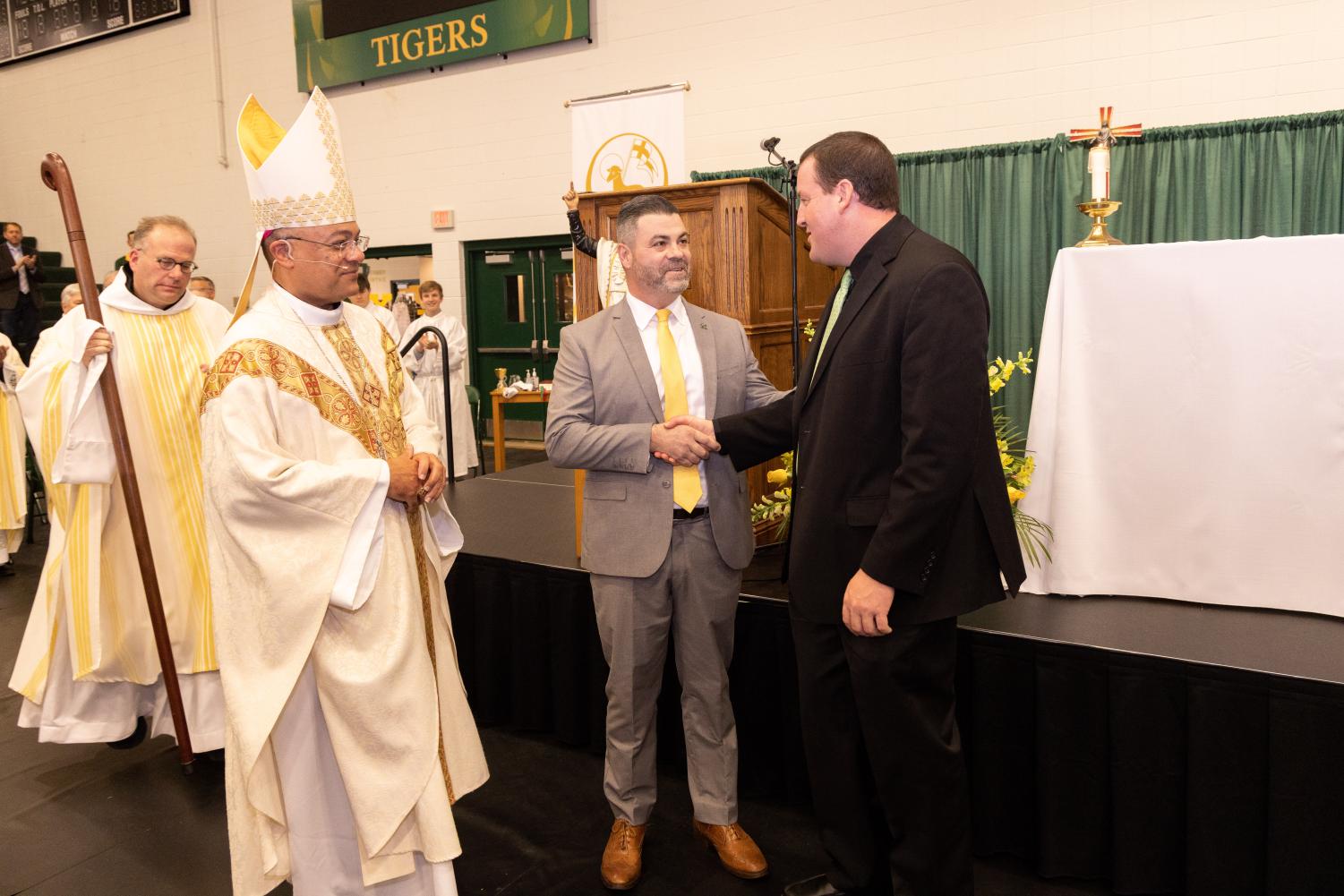 Thanks to the efforts of Yarborough and his musicians, the performing arts programs will see some well-deserved upgrades at St. X. over the next few years. 
"The music department is being highlighted in the next strategic planning cycle for St. X where we are going to get more financial support and help to grow and prosper," Yarborough added. "This is a push by the board of directors and administration to see how they can help our performing arts programs to have what they need to be even better in the future."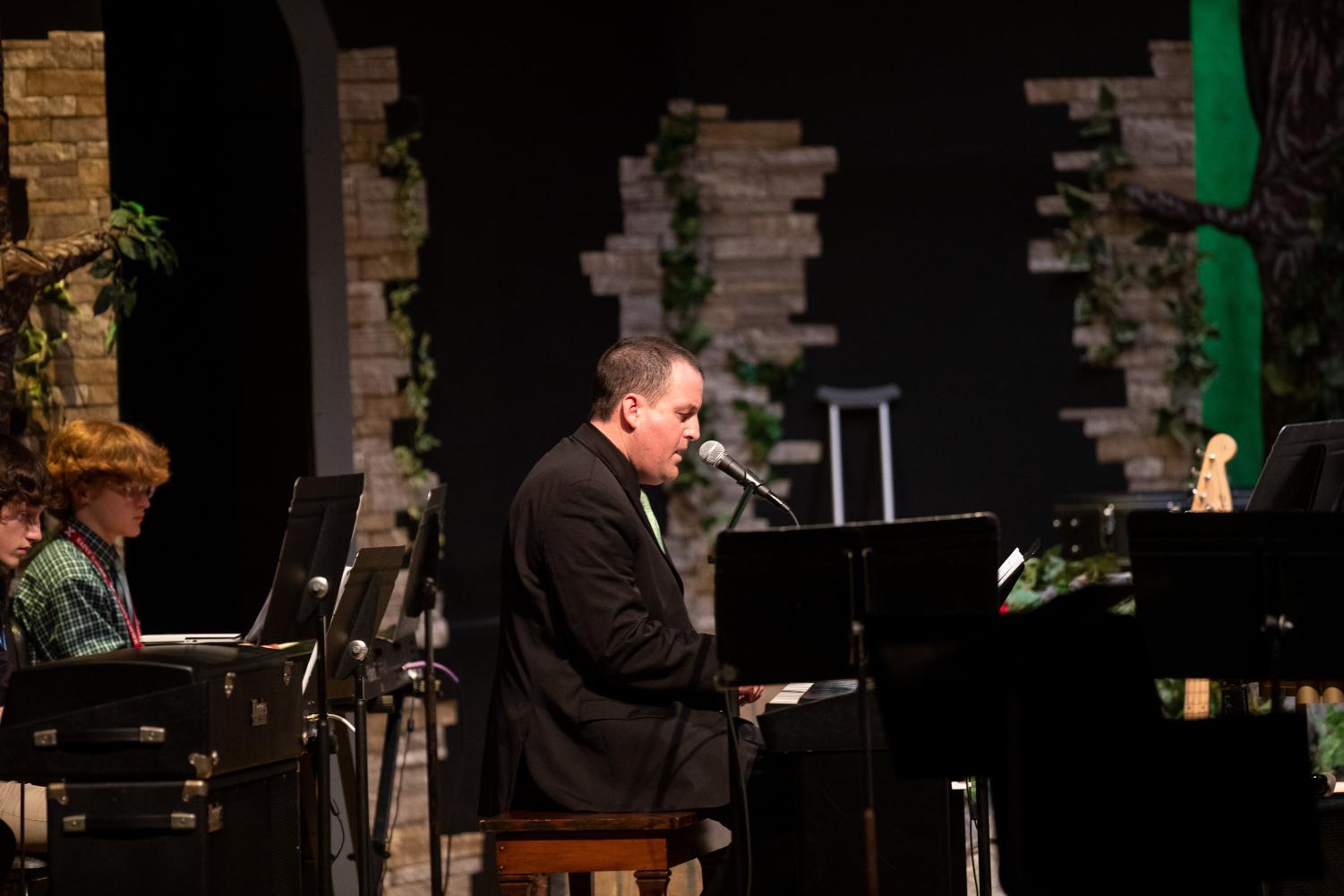 With the additional financial support in the future and the school's recent commitment to highlighting our musicians in an all-school event at the Christmas concert held in the gym, there is a lot of momentum for our program. Now, musicians like John Ball and Aaron Napier will get more of a spotlight to showcase their talents as the lead. These are exciting developments for any musically inclined students in our school.
"We have always had quality musicians in the program, but not ever had many chances to truly showcase their talents to the whole school community. We are usually playing a support role in a ceremony or game, but not free to really play full out," Yarborough said. "I am grateful and excited about the future. I think the music department is sitting at an exciting moment in history. We are going to have the opportunity to really make some positive strides in the coming years and I am looking forward to the journey."