Darren's Weekly Jump
Bleach: Thousand-Year Blood War
December 8, 2022
At the top of Shonen anime stand three paragons: Naruto, One Piece, and Bleach. In 2017, Naruto finally concluded, and now with the final arc of Bleach finally being animated, another of the Big Three has reached its finale. Bleach has always had a bit of a problem with its story compared to the other two champions of anime; however, this last arc is making sure it ends with a bang.
The Quincy army and the soul societies' bleak confrontation begin a massive war between the two sides. This endless battle is in many ways no different from the many others that took place across this thousand-year; however, leading the Quincy army is Ywacha, and now, the soul society has grown to where it can face this threat thanks to the help of Ichigo.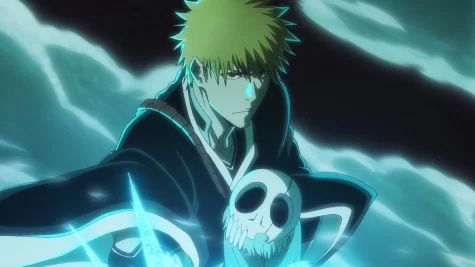 Kubo's work is notorious for the way it ended, with major health and mental problems plaguing the mangaka as the story came to a swift close. Because of this, the anime was never fully animated and ended airing in 2012 to avoid what many people consider a rushed ending to a great series. Now the long-running epic has the opportunity to come to an end and the production behind the anime shows that it aims to surpass the original series as best it can.
What makes this season stand apart from the rest of the franchise is what it aims to achieve. It's clear from the mass of anime-only scenes and bombastic score that this is intended to overcome the original's shortcomings and finish Kuno's story the way he would have wanted.
Its powers and fights have always been Bleach's biggest strength. Heartfelt and visceral encounters are sprawled across the series, however, nothing compares to the beautiful animation displayed in this new season. Ichigo's and Yamamoto's intense confrontation with the villainous Ywacha, and even the opening credit sequence deliver a feeling like no other, only possible thanks to the legacy behind this momentous tale.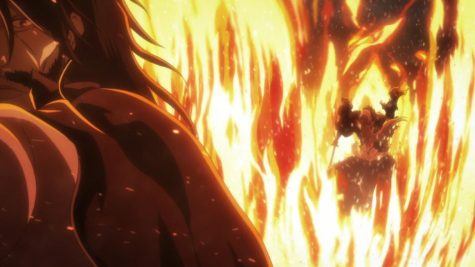 Bleach is an unforgettable landmark in anime. Many parts of the series have left a bitter taste; however, it's clear that this season is different. The original Soul Society arc, which pushes Bleach into the limelight, has intense competition as this tale fires off its last glorious shot.