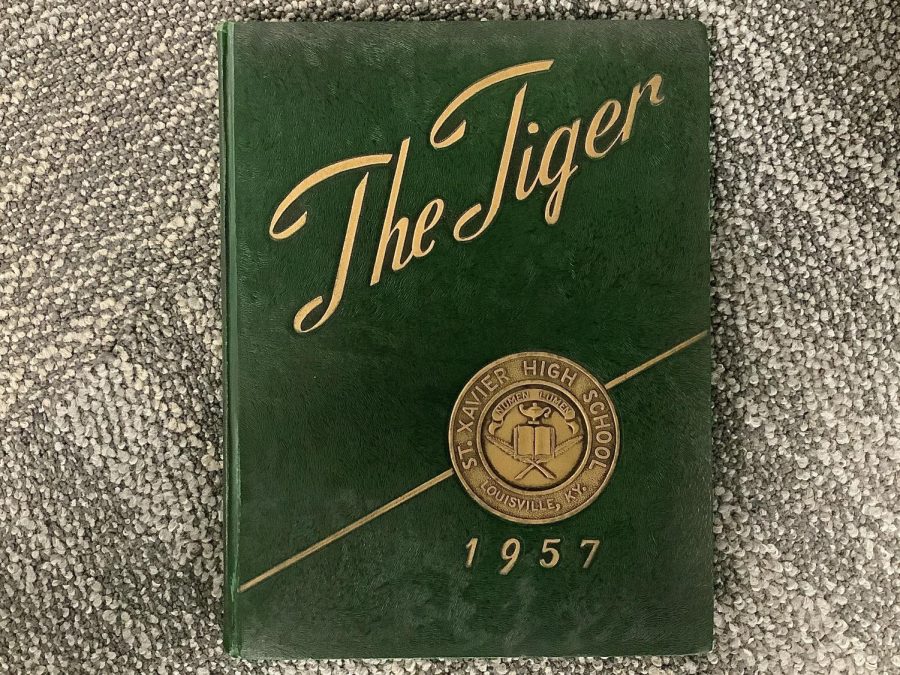 Flashback Friday Yearbook Review: 1957
Every week, I will use a random number generator to choose which St. X. yearbook I review. Our sixth and final Flashback Friday of the semester brings us to the year of 1957. 66 years ago, the class of 1957 walked the halls of St. X. This is a quick overview of the year that was 1957.
December 9, 2022
Sports had a very successful year with five state champions. Under legendary coaches John Meihaus and Paul Young, the football team claimed their first state championship. It was the first year that we played Trinity, and of course we beat them 48-0. Swimming won its 11th state championship. Future swimming head coach, Martin O'Tootle, completed his senior year with a championship. The Tennis team captured a state championship, and Bill Cooper won in singles. Golf took home its 4th state championship. Track and Field also completed its third state championship.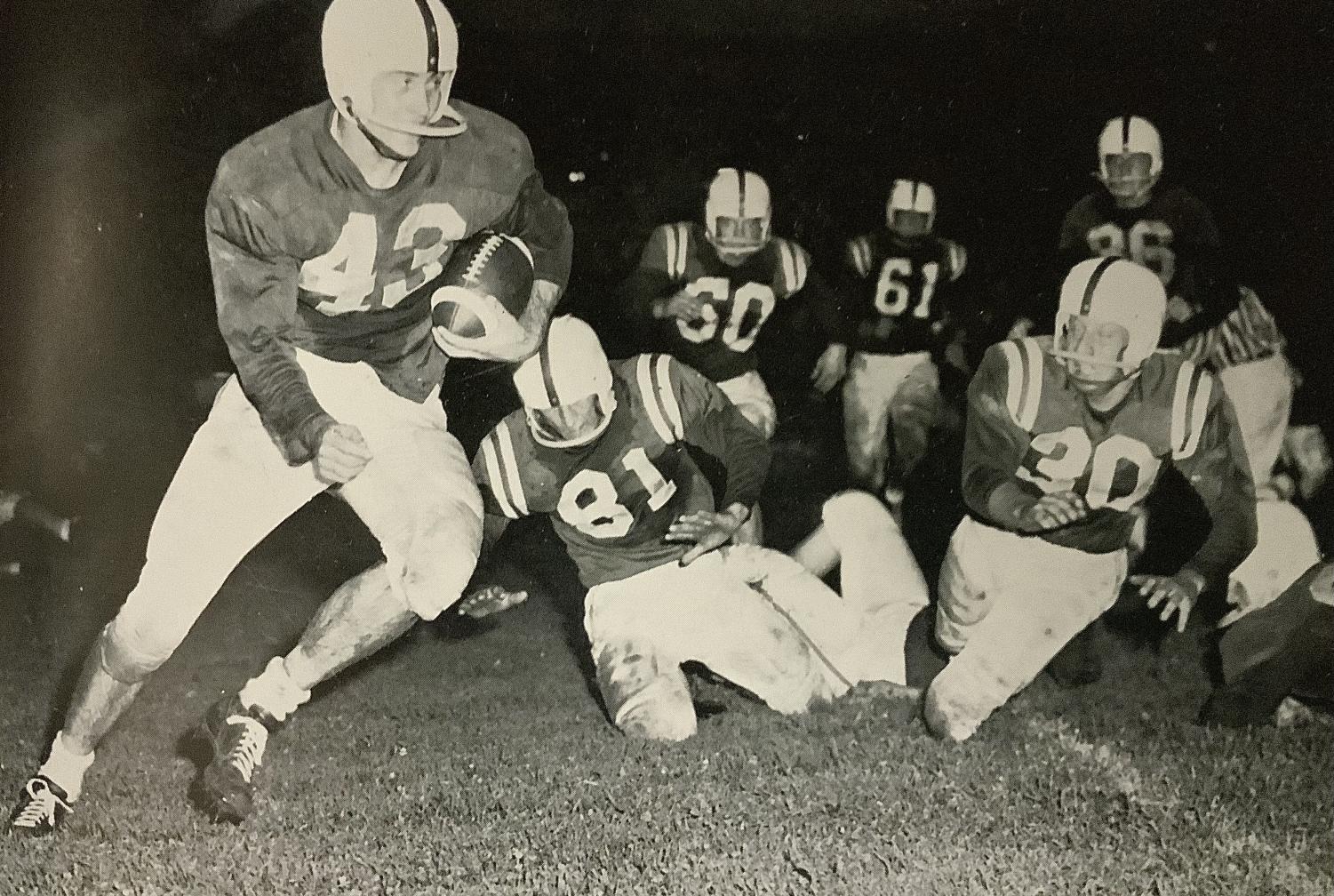 With such an impressive year, there had to have been many legends. Brother Leonard Francis completed his 25th year as a member of the St. X. faculty. He was a faculty member from the years 1924-33 and 1941-57. Brother Thomas More was the principal at the time. You may have heard of Br. Thomas More stadium named after him. The class of 1957 has ten members in the Hall of Honors. Frank Beard has also won the Outstanding Alumnus Award.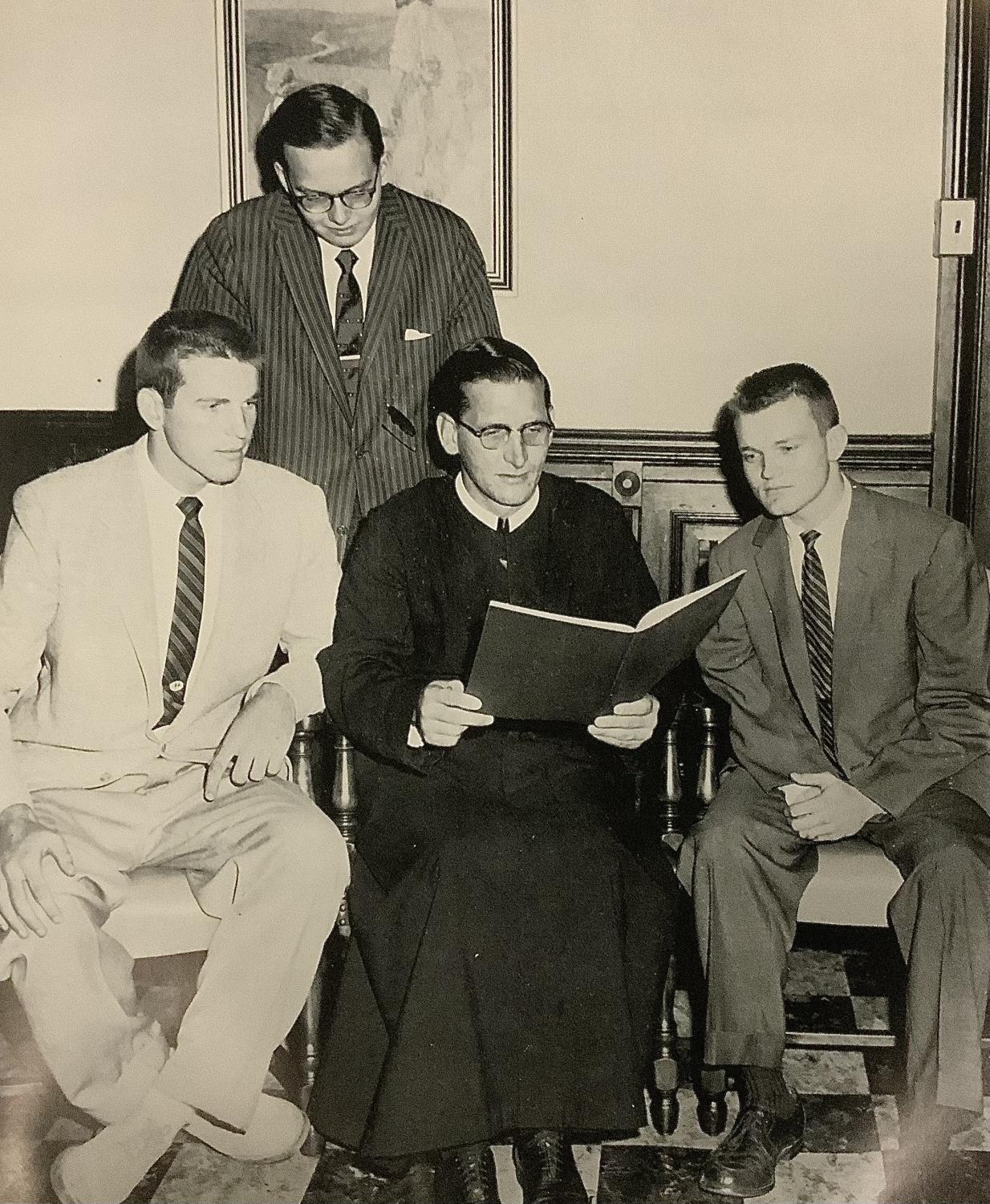 Of course 1957 would provide some cool names to look at. Francis Jaudzems is a very cool name. Joseph Cecil Fehribach has a really nice last name. Brother Brian has a very nice ring to it.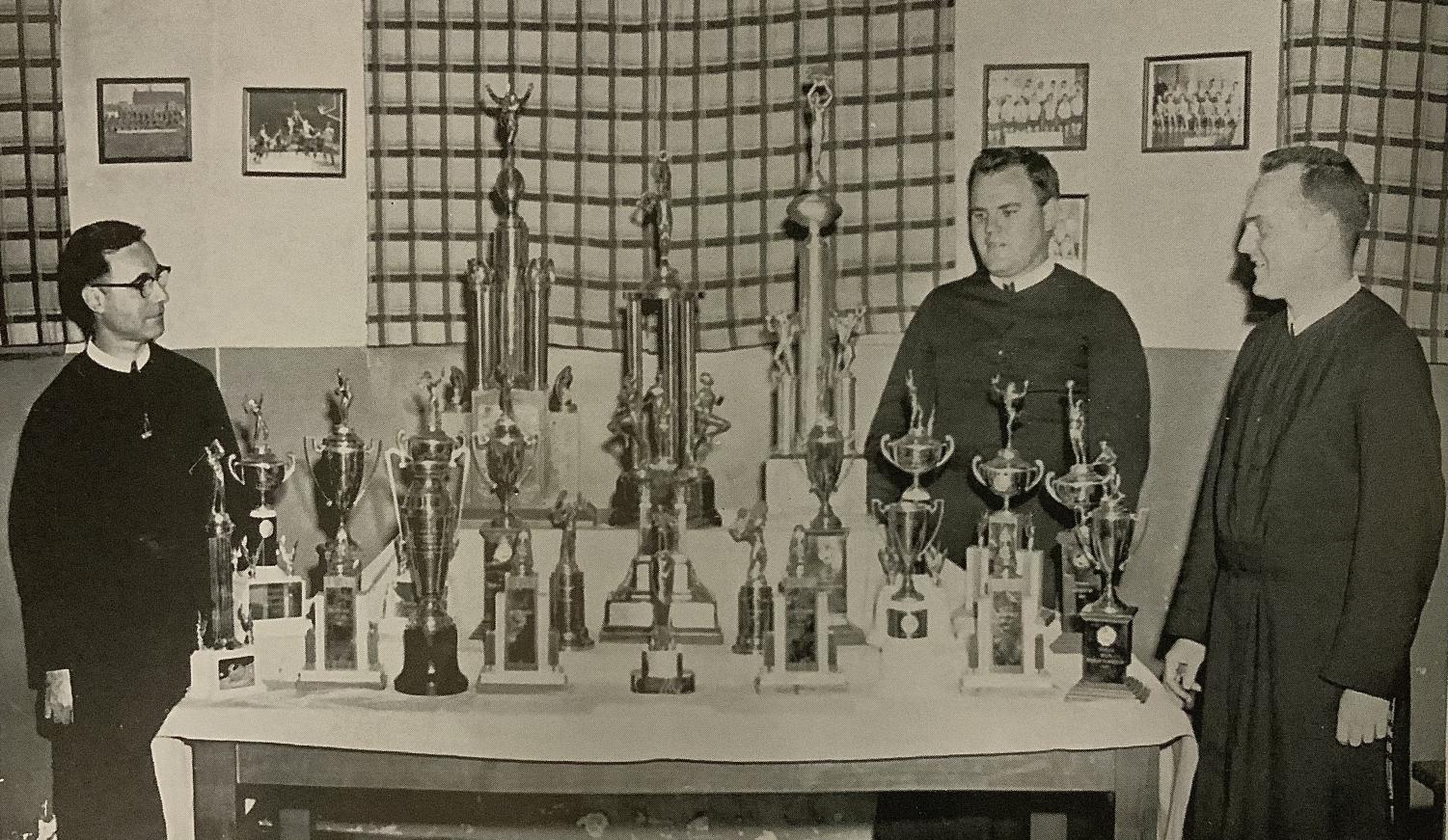 A few awards that I don't believe we have today interested me. Joseph Duerr was recognized for showing the greatest improvement from junior to senior year. Allen Schroering won the Te Deum award for public speaking. Roger Lucheta, James Cadden, and Robert Burckel all received merit scholarships.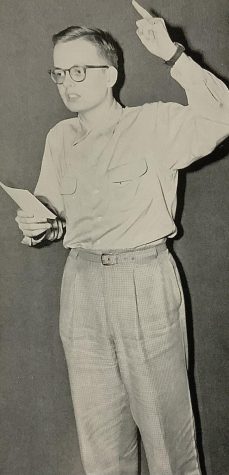 There were not many extracurricular activities at the time, but St. X. students took advantage of all of them. The band and choir were full of young talent. The speech and debate club won the regional championship. Lastly, 1957 is an important year for my family. My grandpa, Ed Herp, became the first St. X. graduate in my family.