Darren's Weekly Jump
December 1, 2022
Standing atop the world of anime right now is "Chainsaw Man". Never before has a show garnered so much attention even before its release, yet even more surprising is how Chainsaw Man continues to not only meet, but exceed its enormous expectations. This strange spin on the shōnen genre has risen to match the very best anime coming out through its masterful story and great production.
The characters of "Chainsaw Man" are one of its most prolific highlights. Denji, our lead, shows a realistic and harsh view of the world, and his humorous take on what's around him makes journeying through this overly harsh depiction of our world turn away from a dark and grim show to a fun, yet foul experience. The many side characters also serve to take off the edge, while simultaneously adding their own bit of bleakness to the story.
On the surface, "Chainsaw Man" tells a rather simplistic story of a guy on a journey, and the fearsome big bad standing in his path. Soon, the true colors of this tale begin to show. The good Vs bad dynamic is quickly thrown on its head with the introduction of the fiends who help humanity, and the previously black and white world is painted in brilliant shades of gray.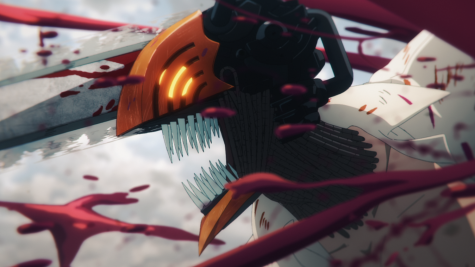 Though this anime takes a huge turn away from the typical shōnen formula, that doesn't mean it shies away from its action scenes. The gruesome and heart-pumping action of the devil vs devil-hunter clashing creates some of the greatest action that this medium has seen this year. This show doesn't shy away from gore; however, it manages to serve a meaningful purpose and only adds to the intensity and hype of every action scene.
Despite all the heights that "Chainsaw Man" achieves, the most impressive part of this project comes from its production. At the end of each of its twelve episodes, a unique ending song and animation is played, which, other than 2020 show Dorohedoro which has a unique ending every other episode, makes this a first in the anime medium. Popular musicians such as the singers of the Tokyo Ghoul and Jujutsu Kaisen openings appear with their own ending songs and beautiful animations to go along with them.