Outthinking the Competition: How the Tiger Runners Train Their Minds
October 27, 2022
The cross country team has had great success so far this season. They have come in first place in four out of eight meets along with two second place finishes. Most notably, the Tiger runners have recently won the regional championship this past weekend at Seneca Park. 
Coach Yochum stresses to his team that they not only train their legs, but also their mental state. A cross country race is five kilometers (3.1 miles), and our elite runners at St.X run the race in sixteen minutes without stopping. The biggest races have about 400 runners, but when the starter sounds the only runner that you are competing with is yourself.
"Training your mind starts with remembering who you want to be, who you emulate, and what you want people to learn from you.  The guys want to be great racers, so we train while remembering how each day's work feeds that greatness" Coach Yochum said. "They focus on being a good teammate, about breathing well, about being positive, as they are running every day."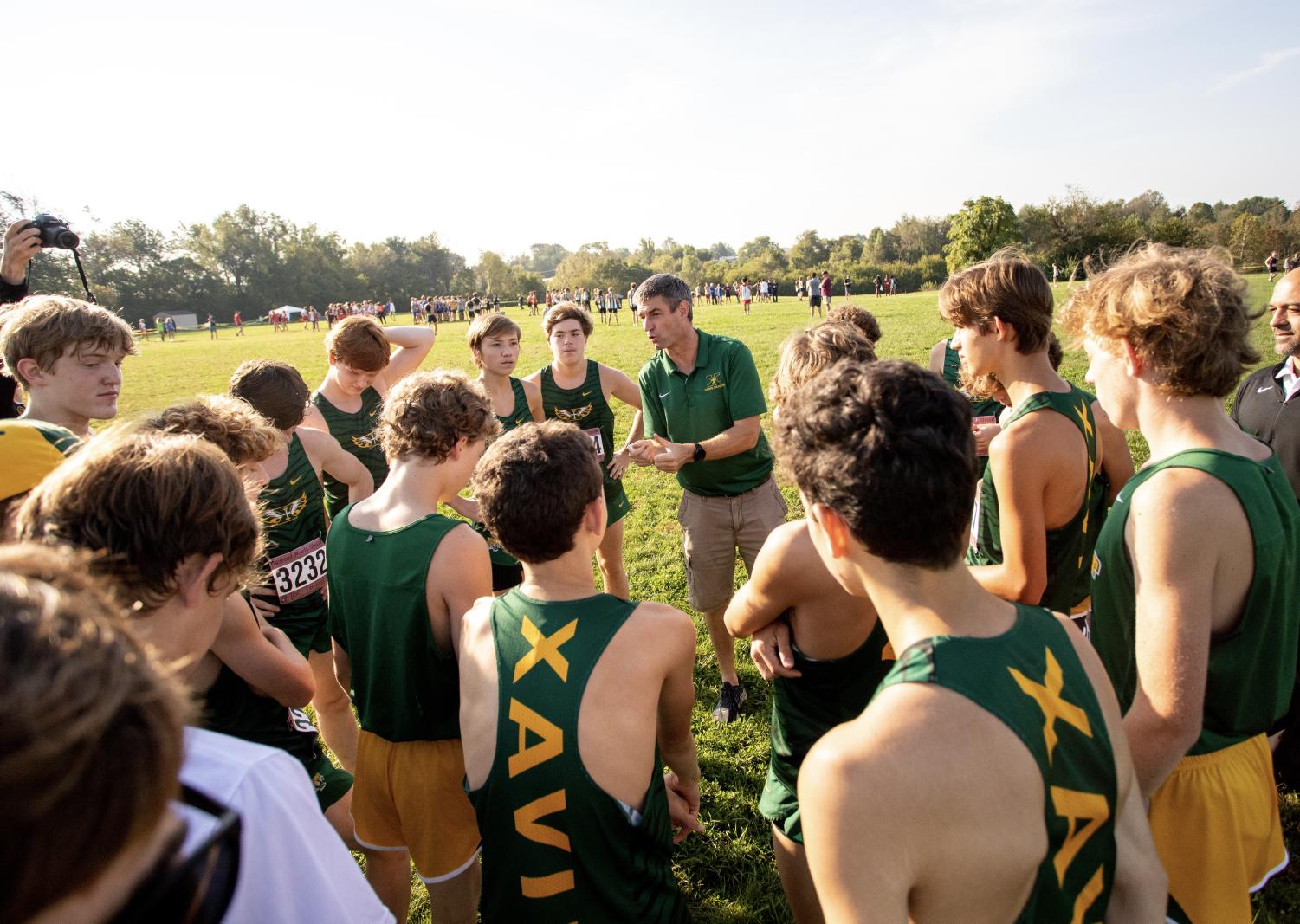 Managing stress is a very important aspect of training for all sports, especially cross country. The team does an exceptional job recovering outside of the two hours of team practice. This includes eating, hydrating, and sleeping well. 
"When stress hits, their response is the best available response, because we practice responses, " Coach Yochum said. "We visualized what to do when you're passed, or you feel low on energy."  
Junior runner Tristan Hindorff recently placed eighth in the regional championship with a time of 16:45. His mental training has greatly helped contribute to his success this season. 
"Having a good mental state is critical to having a good race. It can help you adapt when things are not going your way and turn it into a good race" Hindorff said. "Being in the right mindset is the difference between a good and a bad race"
Sophomore Thomas Weber placed fifth in the region championship with a time of 16:26. The team also recognizes the importance of mentally preparing yourself right before the race.
"To prepare for a race mentally, I remind myself of all the hard work I've put in over the season and tell myself I am ready to race well," Weber said.
The state and country are full of runners who are hard-working. The advantage our team has is that our St. X runners train our minds, according to Coach Yochum.
"Our advantage will always be that we practice thinking clearly and well when we're ten minutes into deep discomfort. We're thinking: I can do this, and this is fun. This is who I want to be," Yochum added.
The Tigers will be looking to show well and capture another state championship at the state meet on Oct. 29 at Bourbon Country Park. The mental training they have gone through will hopefully give the Tiger runners the winning edge versus the rest of the field.