Committed to Kentucky; Taking on the World
November 4, 2022
If someone sees Eli Stephenson walking down the halls at St. X, one might think he is just a normal senior in high school. Little does that person know, Eli Stephenson is one of the best tennis players in the world for his age.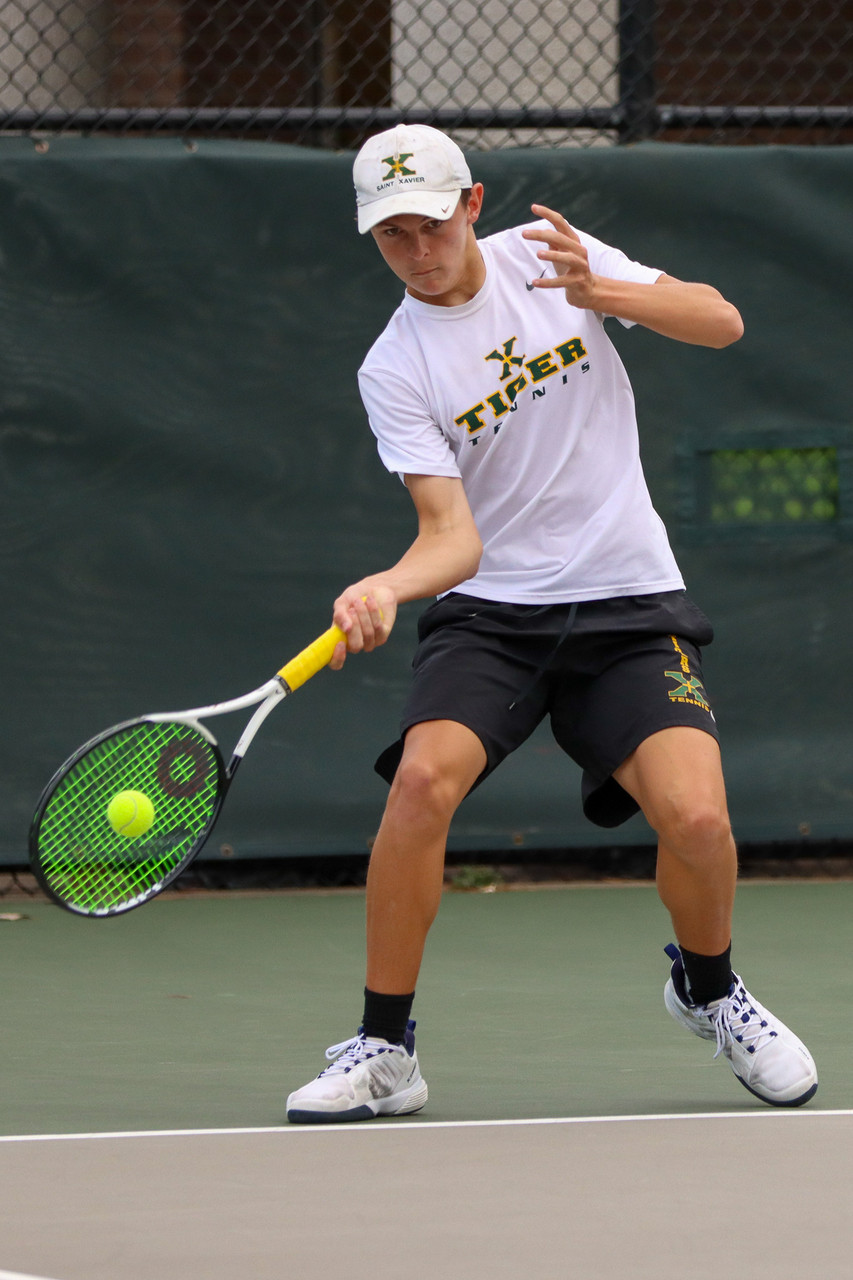 An underemphasized athlete in our school, Stephenson is inching his way closer to becoming highly ranked in not only the country, but the world, with multiple wins over global opponents. 
Stephenson, ranked 1366 according to ITFTennis.com, recently came into a tournament as a wild card, meaning he had to play into the bracket. After playing his way into the tournament, he beat the number 32 tennis player in the world, Boika, another United States qualifier. Stephenson handles playing on the big stage very well.
"Playing higher level tournaments for me is more exciting and stress free compared to other tournaments," Stephenson said. "Not being the favorite to win the match really allows me to relax and enjoy the moment."
Along with beating the number 32 globally ranked tennis player, Stephenson also picked up wins against Mesarovic, 162 in the world, and Razeghi, 120 in the world, in the same tournament.
While Stephenson has been successful outside of St. X, he has created his own legacy for the Tigers as well. Stephenson already has two individual tennis state championships in both his sophomore and junior seasons, and he did not lose a match in his junior year. 
Stephenson exemplifies the Xaverian charism of humility. When asked about his greatest accomplishments as an individual, he attributed all of the success to his team.
"Winning state twice as part of our St. X team was one of my favorite accomplishments," Stephenson noted. "The team worked really hard all year so it felt great to win once again."
"

Not that many know this, but as a sophomore Eli lost his first two St X singles matches to very worthy opponents from Cincinnati St X and Mason High School. After that weekend, Eli just told me that he wasn't going to let that happen again. What a competitor. He went the remainder of his sophomore year and all of his junior year overcoming adversity and a solid list of opponents to prove that statement."

— Coach Downs
"Eli is an extremely confident yet humble individual, whose tennis background comes from many years of hard and consistent work," Coach Downs said. "His abilities may not be as natural as some who have come before him at St. X, but his work ethic is second to none."
The St. X coaches recognized Stephenson's talent very early, and they knew that they had a special player in Eli during his freshman year.
"We had a short season during Eli's 9th-grade year [due to Covid], but during one of the few practices we had before the season was canceled, he was playing doubles with three decorated upperclassmen," Coach Martin said. "An opponent hit a crisp volley that would normally end a point. Eli anticipated the volley better than any 9th-grade player I've ever seen, got to it, and hit a winner off of a ball that was inches from bouncing twice. I saw that and thought, 'That was different.' His anticipation, movement, and shot-making turned a losing point into a winning point. That sets him apart."
With such a rare talent like Eli Stephenson, there is not a lot coaches can do to improve his technical skill. Coaches mainly focus on coaching the person behind the racquet.
"Coaching Eli is easy. This is not because he is an elite player. Elite players can present their own challenges to coaches. Eli believes in his game while also being humble," Coach Martin said. "He works hard and simply wants to do what he can to help the team. This is all a coach can ask of a player regardless of skill level."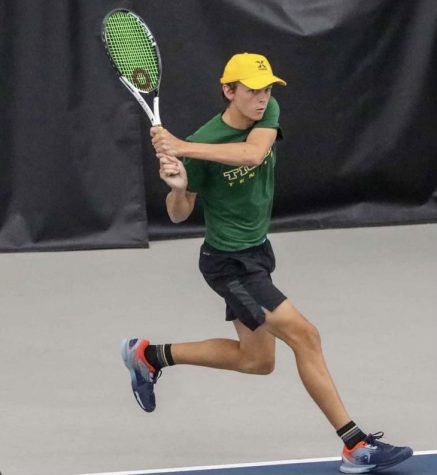 Although Stephenson is one of the most highly touted senior tennis recruits in the country, he decided to stay home and attend the University of Kentucky to continue his pursuit of excellence in class and on the court. 
"Kentucky was always one of my favorite schools mostly because I grew up a huge Big Blue fan," Stephenson said. "I also spent a lot of time with the players and coaches leading up to my decision."
While Stephenson may be choosing to stay in the state for the next four years, the world of tennis better be on watch for years after.