Tiger Basketball: Season Preview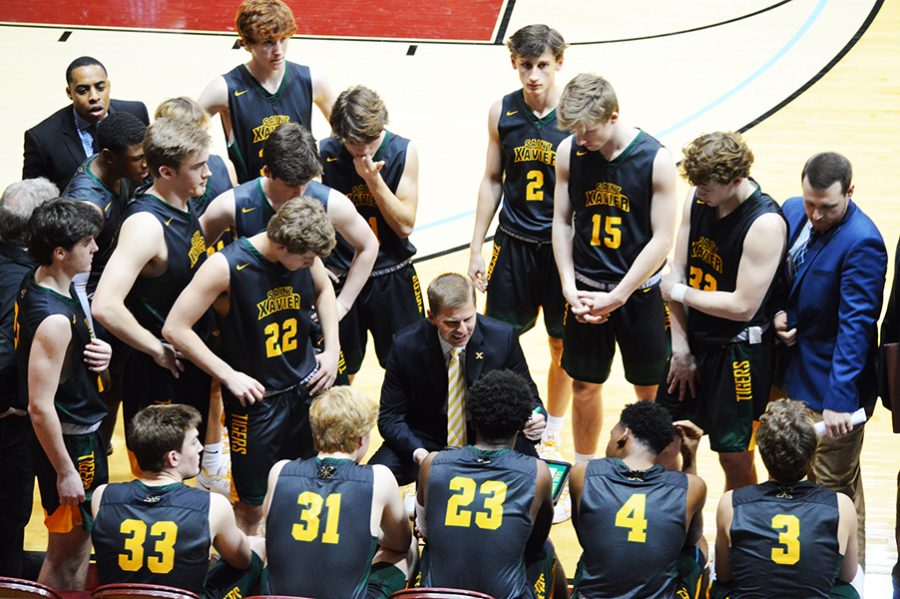 Overview
Head Coach: Kevin Klein
Last season's record: 17-11
Key Losses:
Point Guard: Mike Liston
Forward: Andre Coleman
Forward: Sam Boarman
Season Outlook
The Tiger basketball team has high hopes for this upcoming year and are looking to bounce back after losing to Ballard in the first round of the Regional Tournament last season. This year's team has numerous potential starters and crucial bench pieces returning. Head Coach Kevin Klein is looking to win his first State Championship in his 12th year of his tenure at St. X.
Key Returners
Senior leader Nicholas Mosley is looking to have a big season after being second amongst the juniors in minutes played last year while averaging 8.5 points per game. Opposing teams will have to deal with a lengthy front court led by seniors Kyle Bansbach and Simon Smith. Bansbach is coming off a year where he was second on the team in rebounds a game, while Smith is looking to use his 40 inch vertical to play above the rim. Baylor Boehnlein, our senior big-man, will supply energy off the bench as well after seeing the floor in 20 games last season.
Newcomers/Additions
The Tigers have also made numerous additions to their roster this year. Junior guards Ben Varga and Calvin Schubert will be looking to spread the floor out and shoot the basketball alongside 6'5″  junior forward Ayden Mudd. Chandler Strong, a guard, will look to provide energy off the bench as well alongside big-man Collin McCarthy, the 6'4″ senior.
Schedule: What to Expect
The Tigers will have their hands full with the 12th region this year which holds multiple competitive teams. Trinity is looking to build off of last year's championship season. Male will be the Tigers toughest match-up, having over six players on their roster with Division 1 scholarships. Coach Klein noted that his team needs to put in work to win the region, saying, "We must have a competitive edge and play with great intensity every night. We have a very hardworking and unselfish team that enjoys competition and playing for one another."