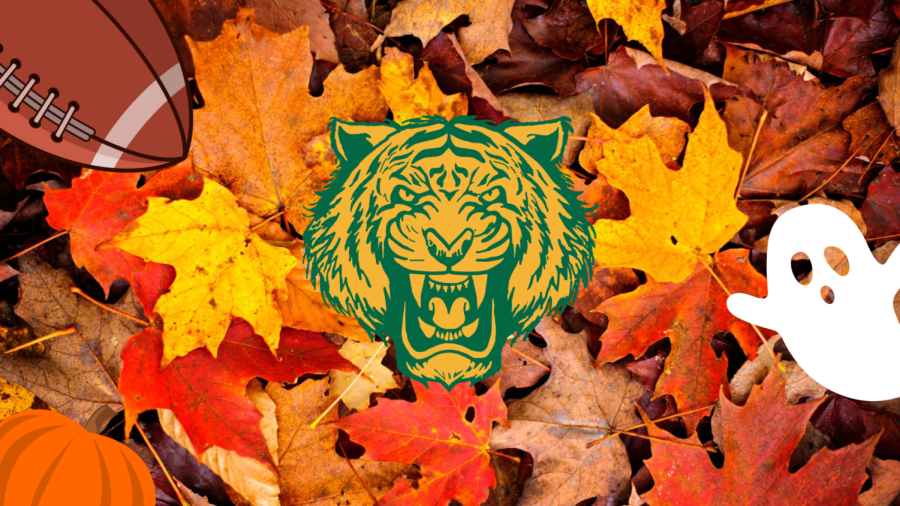 Fall is Here
October 4, 2022
Fall… autumn… the season between summer and winter. This is a time that I personally have enjoyed my entire life. Living in Kentucky, the fall season brings a variety of benefits to a person's life. From the unique weather, to the pinnacle of American sports, to astounding holidays that fill our hearts with happiness.
Football is at the top of the sports chain in the fall with NFL, college, and high school. The sport of football is a massive stress reliever for my weekend. I start off the weekend with bright Friday night lights in the Rage Cage. Then on a relaxing Saturday, I watch some refreshing College Gameday and usually some Louisville Cardinals football. Next comes the climax of my football weekend with the NFL up and running all afternoon while I'm inches from my phone at all times checking my fantasy team. These football games pack my fall weekends with happiness or sadness going into another painfully long week of school.
Another important factor on the greatness of the season of autumn is the holiday season kicking off. With the cool chills coming in, the holiday feeling begins. Halloween is month-long build up with scary movies and spooky decorations. Halloween is a solid holiday with a plethora of candy to eat at the end of the night, making me think of childhood. Thanksgiving marks the end of the autumn season with a massive feast as we almost fuel up for the winter months ahead. I also love this holiday because I get to see my family all together at once.
The weather is another fantastic reason why I love the fall. It's not too cold, but it's not too warm. It's the perfect middle man with a crisp morning and night time and a cool soothing daytime chill. This type of weather makes you want to throw on some sweatpants and a hoodie in the windy breeze.
These topics of interest make the season of fall create a perfect combination, and I wish it could stay forever.