Spanish Club: Cuatro a Cuarenta
October 4, 2022
As vice president, I have seen the quick rise of the Spanish Club with my own eyes. What started as a mere four people has quickly blossomed into over forty.  
A typical meeting starts off with a slideshow presentation given by our two presidents. During this presentation, a member of the week is awarded and he is then to give a concise speech on what the award means to him. After that, a few Spanish memes are shared amongst the group. Our executive board hand-picks these memes to ensure they are only the best of the best. 
After the presentation is concluded, we move into a little bit of Spanish trivia. New members need to be on their toes because if they miss a question they are liable to being sprayed with water by one of the presidents. 
The Spanish Club is truly one of a kind. It is a great environment and is very supportive of each and every member. 
"The influence our members have in the meetings is something that you don't see in other clubs," President Jonathan Reid said. "We are always open to suggestions for new ideas and want to make sure all of our members are involved in the meetings."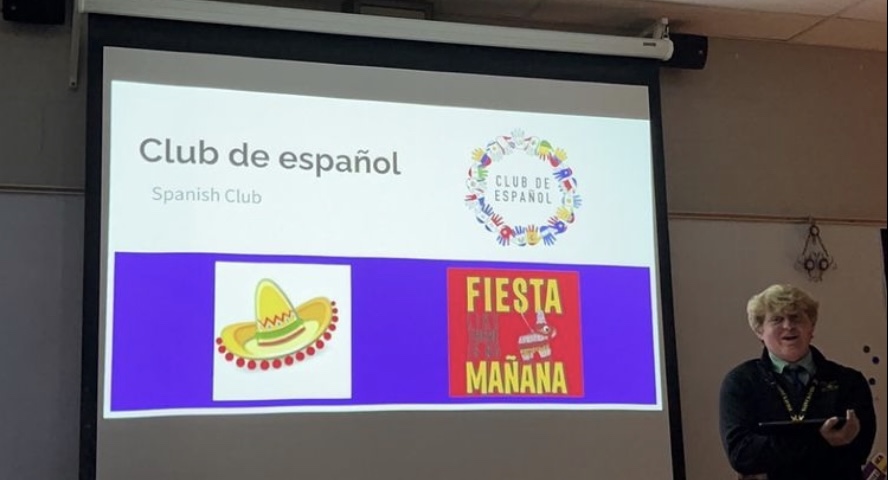 The club meets in room 211, every other Tuesday right after school. 
The Spanish Club is on the rise and is showing no signs of slowing down. I hope to see you at the next meeting!