Capturing Squilly
September 29, 2022
What started as a hobby has become a pursuable passion for one St. X junior. William Lewis (@capturedbysquilly on Instagram) has been creating quality content for various teams and events around the school over the past few months and is gaining quite a bit of traction.
"I've always thought the edits and hype videos teams made were cool and thought that it was something St. X was missing out on, especially with how good our teams are," Lewis said. "I think the teams at St. X deserve a lot more exposure than they get."
To get the Tiger athletes the most exposure possible, Lewis has posted many quality photos and videos involving our sports teams. Although the clips on Instagram and Tiktok are usually around one or two minutes long, the process of creating these masterpieces is much lengthier.
"Usually, when I make a video, I'll start with the music and soundtrack, and then when I pick out what I feel fits the video, I'll start going through clips and choosing the ones that fit the soundtrack and game," Lewis explained. "Going through clips is probably the hardest, just because sometimes I'll have to go through 100+ videos. Once I have the clips and video laid out, I'll go through and do any edits that I think would look cool to make the video stand out."
Lewis has created various types of content for the people of St.X: promotional posters/videos for football games, a Tiger Blast highlight video, edits for our committed athletes, and great photos of our players in action. With each post or edit, Lewis has continued to improve his craft.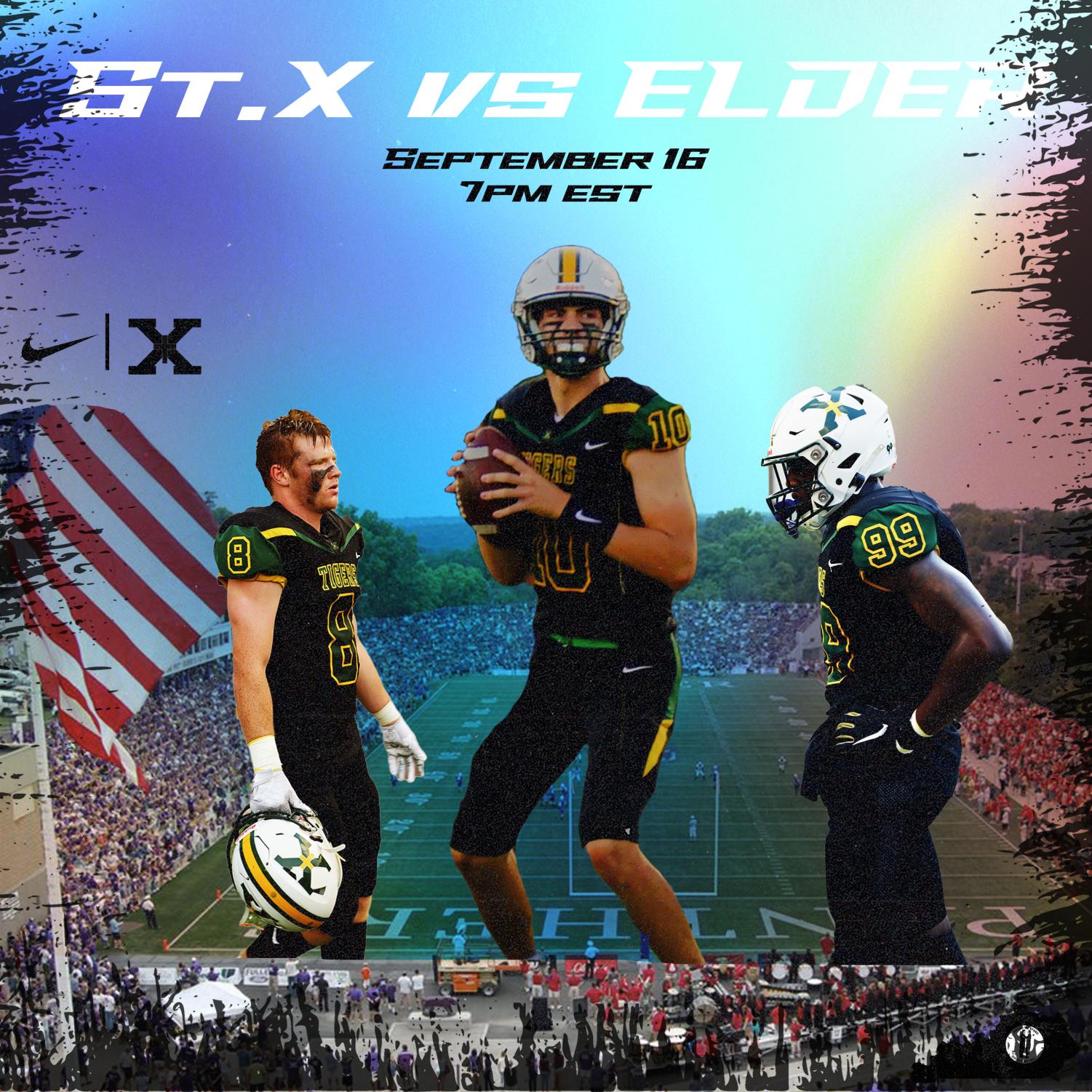 "So far, the most growth I've seen is just videoing," Lewis said. "From the first video I posted to the most recent one, you can tell I've learned more about how to use the camera effectively when shooting sports and even learning how to diversify the video to make it more exciting."
He has improved by watching other talented editors for inspiration and attempts to replicate some of their styles.
"I watch a lot of youtube… LSU's football team makes great hype videos, so I sort of look up to them, and also people like bfiggy, jnglert (Youtube) and the_prob_father (Instagram) are great people to look at," Lewis said. "A lot of techniques and different editing tools I use I've learned from these people, and they are very good at what they do."
Although Lewis is gaining a good following on his social media, he is focused on going with the flow of things.
"
Ultimately, I just want to have fun with this and see where it takes me. Maybe someday I can make a job out of it or do it for the college I attend.
— William Lewis
Keep up with his posts on Instagram by following his page — @capturedbysquilly