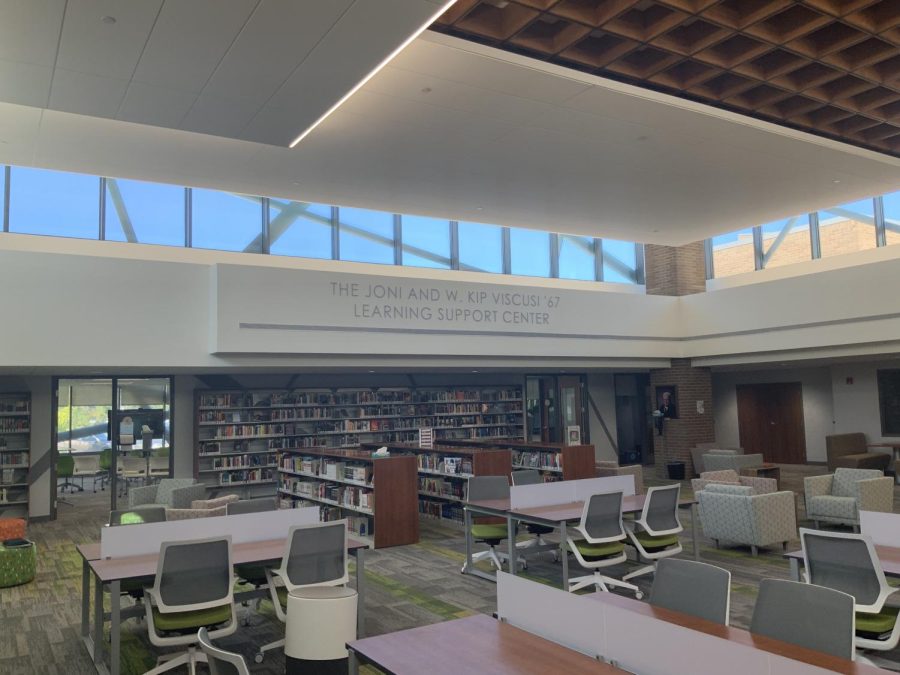 Inside the Learning Support Center
October 7, 2022
The Viscusi Learning Support Center is not only for students with accommodations but also for any student at St. X regardless of level. The center is two years old and constantly expanding as Mr. Kemper and Coach Cotty figure out more ways to serve the student population and be a helpful resource.
Mr. Kemper is the director of the Learning Support Center. He provides organizational coaching, written accommodation plans, and cooperation between the Excel Team and counselors. Mr. Kemper's partner in the center is Coach Cotty, who helps students with functioning skills such as organizing, study habits, and planning. Coach Cotty's background in teaching math allows him to be an incredible asset for students who need help in their math classes.
"

For students who have accommodations, we make sure that those accommodations get met. If you need extended time to finish a quiz or test, we also offer that service."

— Coach Cotty
Should students need more time for quizzes and tests, the Learning Support Center is where accommodations plans are written. Mr. Kemper and Coach Cotty want kids to seek help. Therefore they provide tutoring from 7 a.m. to 4 p.m. on weekdays, except Thursdays, when they are open from 7 a.m. to 3 p.m. Students are encouraged to visit the Learning Support Center before, during, or after school.
"Not only do we offer to tutor everybody," Cotty said. "We are also a place where people can come for quiet study."
Coach Cotty and Mr. Kemper meet with students individually and in small group sessions. Occasionally, the counseling office will use the Learning Support Center's space to host small classroom sessions. Members of the National Honors Society help tutor students on Tuesdays and Wednesdays.
Students should utilize the Learning Support Center to complement their instructors' education. When students visit the Learning Center, they sign in using the QR code accessible inside the Learning Center. Students should be sure to seek help from their teachers first because they are the initial option for any further assistance.