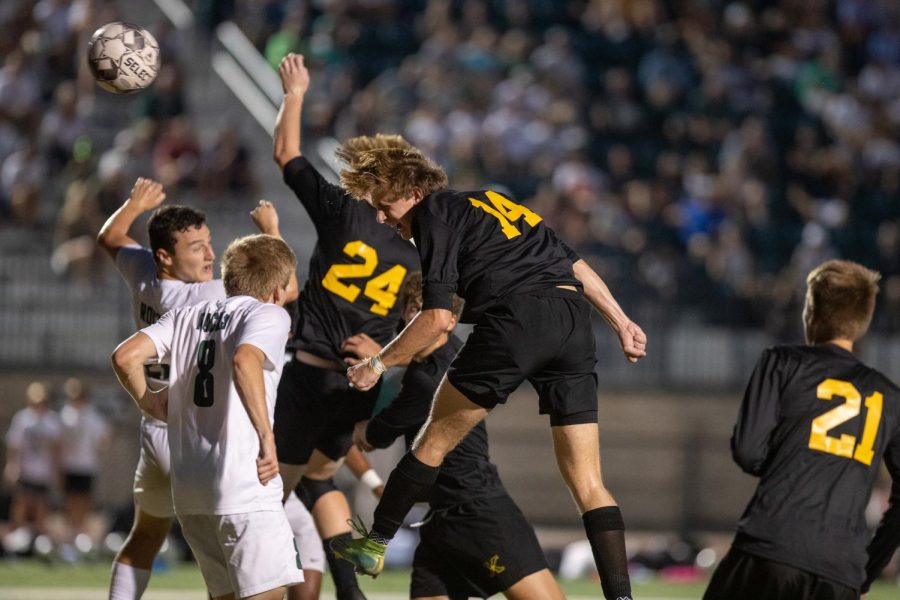 Photo used with permission of M. Haas
St. X Soccer Shuts Out Trinity
September 22, 2022
St. X (14-1-1) came out on top versus Trinity (12-2) with a score of 2-0. Our Tigers came off a big 5-3 win versus the former number one team Ballard on Monday. Trinity played Ballard Saturday, and they lost 0-1. Trinity dropping two straight games is significant because of playoff implications. This win for the Tigers cements them as a major contender for October.
Coach Schulten was pleased with how his guys played last night, and wants this level of play to continue into the postseason. He was proud of how our soccer Tigers executed their game plan. 
"We've talked to them all season long about trying to put together two halves of soccer. You're going to have games where you don't win by 100, you just need to beat them by one," Coach Schulten said to the Courier Journal. "Let's spread the field, knock it around and limit the other team's success to score, and we did a really good job of that tonight."
Senior goalkeeper Alex Kron was an impenetrable wall in the net, allowing no goals in the match. 
"When someone is about to shoot, my mind basically goes blank. I don't hear or feel anything, I just rely on my ability and instincts to make the save when the shot is hit," Kron said.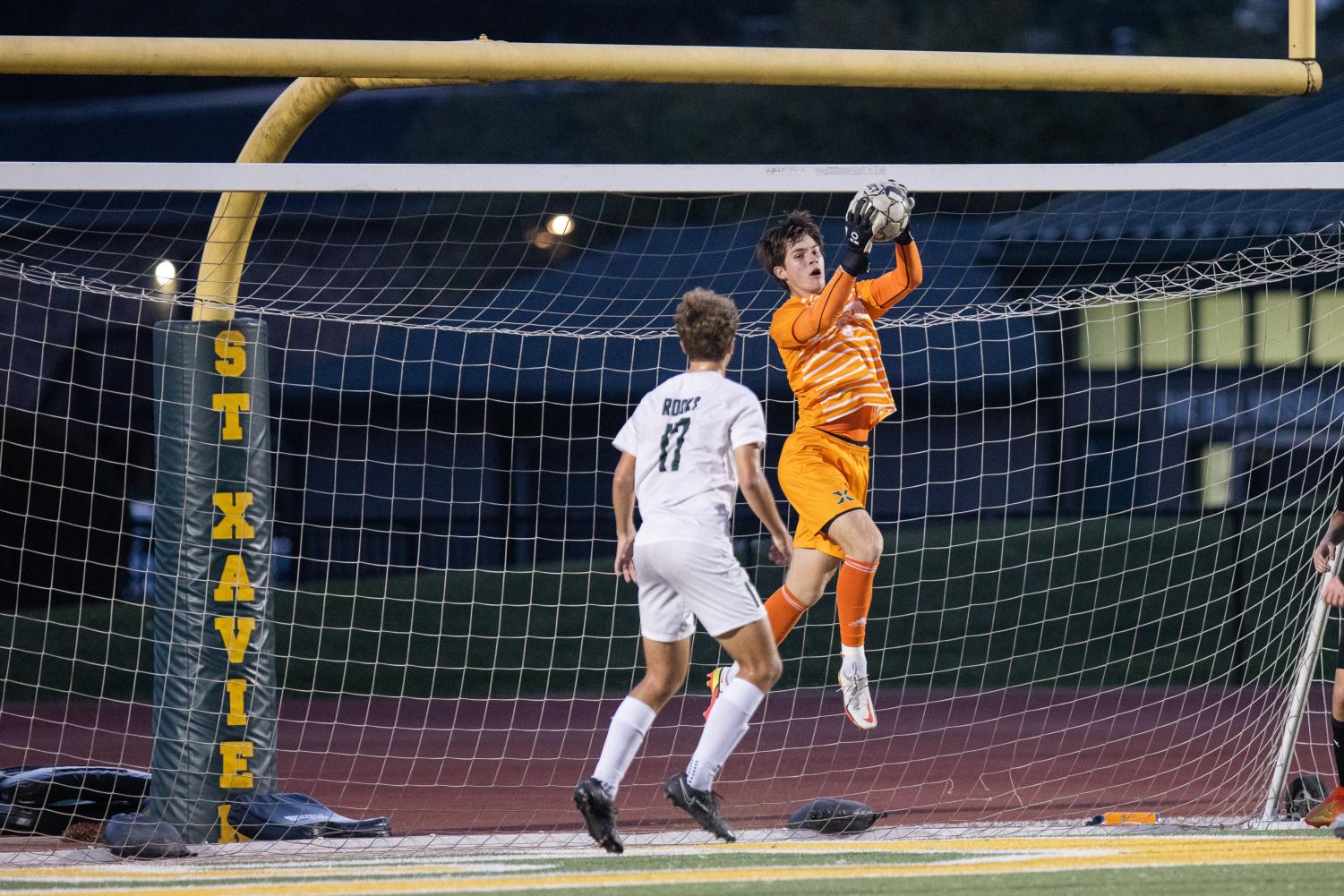 The Tiger defense was a force last night, putting pressure on Trinity's players the entire match. Their intensity greatly helped the Tigers take the victory. The defense was spearheaded by starting seniors Charlie Mattingly, Paul Shockley, and Evan Tribble. 
"Our game plan never really changed from any other game we've played," Mattingly said. "The goal was to just go out with intensity, play good defense, and win." 
The Tigers scored first in the contest. Sophomore Stone Work took advantage of a keeper's error. The Tigers took control of the game with a beautiful far post strike by Senior Connor Beam. 
"The turning point for us was definitely when we scored the second goal," Kron said. "We controlled the game from then on."  
The Rage Cage showed out last night, too. The loud cheers and support could be heard all across the pitch. 
"The atmosphere was amazing. Having a large crowd and a loud cage is everything you want as a soccer player," Mattingly said. "It felt really good to win on our home field, especially on alumni night."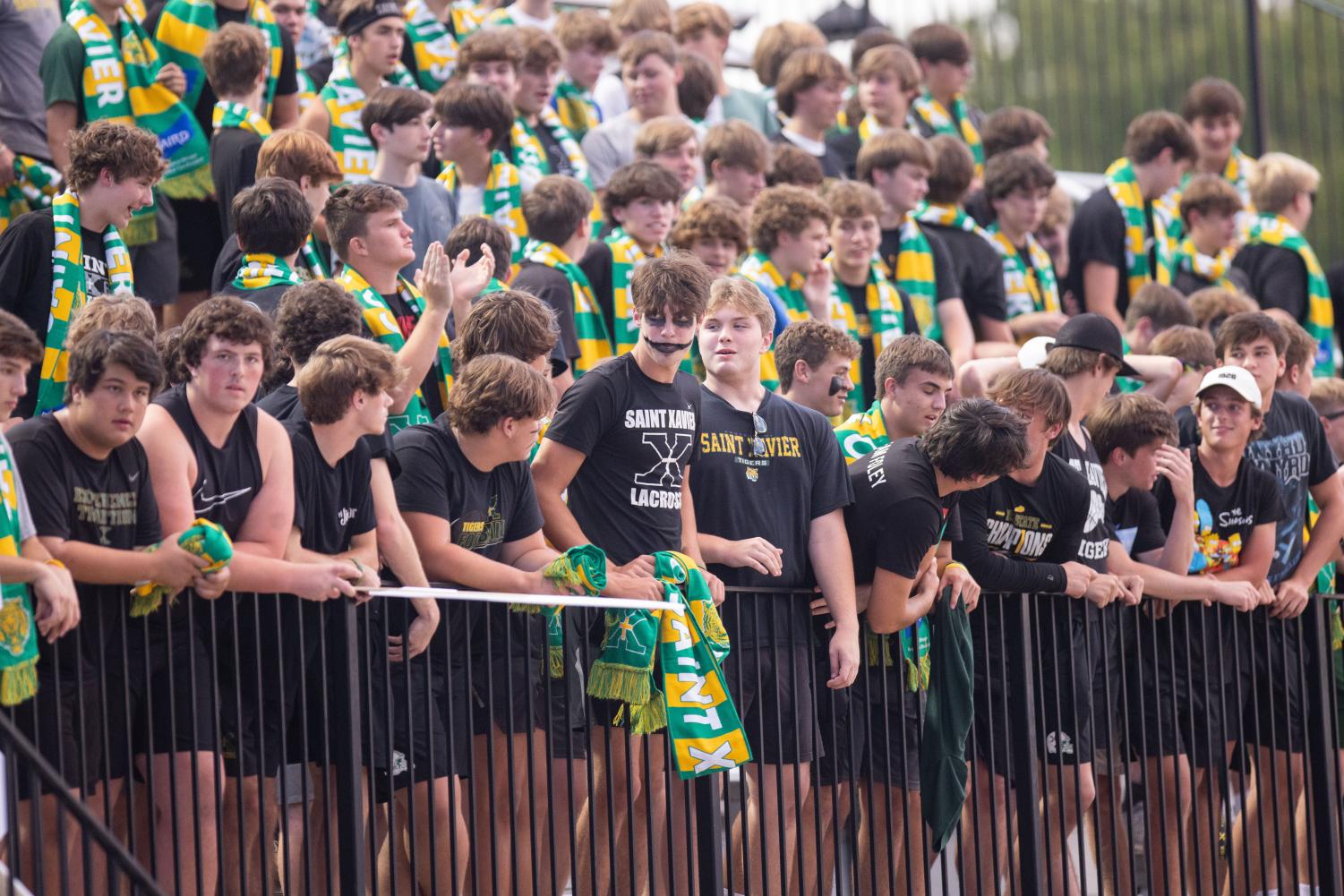 This huge win for the Tigers will help them on their quest for their 18th state championship. Come out to support your brothers in postseason play!